How often have you loaded up Football Manager, only to stare at the start screen and not know which countries to load or clubs to take charge of? Hopefully, FM Scout's League Lowdown series might inspire you.
Have you ever taken charge of a club in Brazil? Brazil offers three playable divisions in the 2021 season in FM22. Brazil has so many successful clubs that fans refer to as the "Big Twelve". Clearly, there are plenty of interesting FM challenges in this nation. Let's begin by explaining the league structure in Brazil.
If you enjoyed the video, why not subscribe to FM Llama's channel.
The Brazilian League Structure
Before loading up the Brazilian league, you may wish to download and apply the
Real Name fix for FM22
so that the clubs in the league have their full name.
Brazil offers three playable tiers in FM22.
The top division is known as Serie A and comprises twenty clubs, who play each other home and away over a 38-game season. The top seven all qualify for the Copa Libertadores, the teams finishing 8th to 13th qualify for the continent's second competition, The Copa Sudamericana.
At the other end of the table, the bottom four clubs are all relegated to Serie B. Below the playable Serie B, you will also find the third tier in Brazil available in Football Manager.
Alongside this league structure, Brazilian clubs also compete in regional State Championships against other clubs from the local area. If this has already whetted your appetited for a Brazilian adventure, lets examine the clubs you could take charge of.
The reigning champions – Atletico Mineiro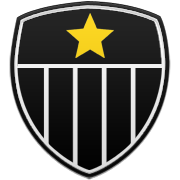 The 2021 Serie A title was won by Atletico Mineiro, a club from Belo Horizonte. Atletico have a fierce rivalry with Cruzeiro and their victory in 2021 was only the second time they have won the title, having also been runners up five times. Compared to other members of Brazil's 'Big Twelve' Atletico have far fewer trophies, but they have won one Copa Libertadores. In 2013 they needed penalties to beat Olympia from Paraguay to seal the continent's premier honour. If the idea of taking charge of one of Brazil's 'Big Twelve' appeals to you, but you prefer to manage clubs with fewer trophies than their rivals, Atletico Mineiro might fit your criteria.
The outgoing champions - Flamengo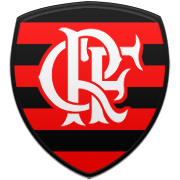 2020's Serie A champions Flamengo are based in Rio-de-Janeiro and play home games at the iconic Maracana stadium. They have an estimated 33 million supporters worldwide and count legends such as Zico amongst their former players. Last season was one of seven Serie A titles that Flamengo have won. In addition, they have lifted the continent's top prize - the Copa Libertadores on two occasions. The most recent of those victories came in 2019. Trailing Argentina's River Plate until the 89th minute, Flamengo equalized before going on to score the winner in stoppage time. Flamengo are one of the continents biggest clubs and have facilities to match and would provide you with a club ready for success in your FM22 save.
Brazil's most successful club – Palmeiras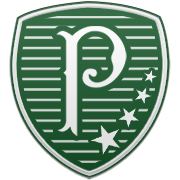 The most decorated club in Brazil are São Paolo based Palmeiras. The Alviverde are fierce rivals of Corinthians and have won the Serie A title on ten occasions, more than another side. Until recently, their domestic dominance had only translated to one Copa Libertadores title, with Palmeiras claiming the trophy in 1999. However, the past year has seen Palmeiras claim two further Copa Libertadores final wins, both in dramatic fashion. In the 2020 final Palmeiras defeated Santos, with the winning goal coming deep into stoppage time. And in the 2021 final against Flamengo, Palmeiras had to wait until extra-time before they were able to claim their second Copa Libertadores title and their third in total.
The youth development project – Santos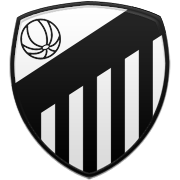 The mere mention of Santos conjures up images of arguably the greatest footballer of all time. No, not Robinho nor Neymar but Pele and Santos is a club with a long history of creating icons. This production line of talent has helped lead Santos to eight top division titles as well as three Copa Libertadores crowns. In 2011 they beat Uruguay's Penarol in the final with a young Neymar appearing on the score sheet that night. Could you be the coach to oversee the next generation of Wonderkids?
Other "Big Twelve" clubs in Serie A
Fluminese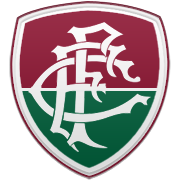 Along with Flamengo, Fluminese form the other half of Rio's Fla-Flu derby game. Like Flamengo, Fluzão have won multiple national titles. Of there four Serie A titles, two came during the previous decade with wins in 2010 and 2012. However, Fluminese are yet to secure a Copa Libertadores title. Finally winning that competition might provide you with the FM22 challenge you seek.
Internacional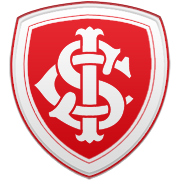 Porto Alegre based Internacional are the club that produced current Liverpool and Brazil goalkeeper Alisson. They have won Serie A three times and have triumphed in the Copa Libertadores twice, with both victories coming this century. In 2006 they beat fellow Brazilians Sao Paulo in the final and in 2010 they defeated Mexican side Guadalajara. Following their 2006 victory, Internacional represented South American in the FIFA Club World Cup, triumphing over Barcelona in the final.
Corinthians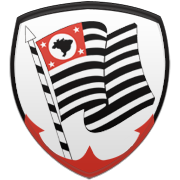 All of the members of the Big Twelve can justifiable be referred to as huge clubs and São Paulo-based Corinthians are no different. Hailing from the Tatuapé district, Corinthians have an estimated 29 million supporters worldwide, have conquered Serie A on seven occasions and also triumphed in the 2012 Copa Libertadores final by defeating Argentina's Boca Juniors. Add to this their two FIFA Club World Cups and you can see that this club is justifiable a strong contender for your next Football Manager adventure.
São Paulo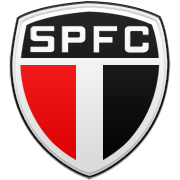 Another São Paulo-based member of the Big Twelve are the club that bears the cities name. São Paulo boast six Serie A titles, three Copa Libertadores wins as well as a FIFA Club World Cup. Their most recent Copa Libertadores victory was in 2005, but perhaps under your leadership they can compete for further honours.
Gremio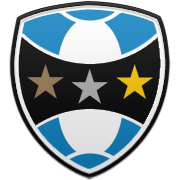 The final member of the Big Twelve competing in Serie A during the 2021 season are Gremio. Based in Porto Alegre, Gremio maintain a fierce rivalry with Internacional. Gremio are an oddity in that they have won the Copa Libertadores more times than they have secured the Serie A title. They have won the national title twice in their history, once in the 1980's and then in the 1990's. But in 2017, they defeated Argentina's Lanus to secure their third Copa Libertadores crown.
The Rebuild Projects – Cruzeiro, Vasco De Gama & Botafogo
Brazil offers three tempting challenges for coaches that enjoy rebuilding a fallen great. In the second tier of Brazilian football in 2021 you will find three further members of Brazil's legendary Big Twelve that you could take charge of as you bid to seal a return to glory.
Cruzeiro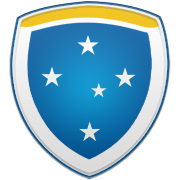 The former club of Ronaldo are currently managed by a former national team boss who led Brazil to the Copa America in the late 1990's. Cruzeiro may be languishing in the second tier in FM22, but they have won four Serie A titles and two Copa Libertadores. A return to the top of South American football currently feels a distant dream for Cruzeiro fans, but perhaps you can lead them there.
Vasco da Gama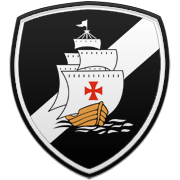 Another club competing at this level are Rio's Vasco da Gama, a club founded by Portuguese immigrants. Former international strikers Edmundo and Romario both built fearsome reputations during their respective spells with the club. Vasco won the Copa Libertadores in the late 1990's and have four Serie A titles but are currently searching for a coach that can restore them to Serie A and compete for major honours once more.
Botafogo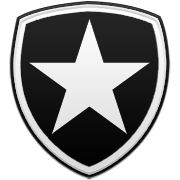 To complete Brazil's Big Twelve, we can remain in Rio where we will find Botafogo. Botafogo are the former club of national team icon Garrincha, he of the one leg shorter than the other.
Botafogo have won the Brazilian title twice but are still awaiting their first taste of Copa Libertadores success. Turning that dream into a reality would require you guiding them to promotion back to Serie A first, but this might just be the long-term project you've been looking for.
The Franchise – Red Bull Bragantino
If you like the idea of taking charge of a club with wealthy backers, Bragantino might appeal to you. They don't have much by way of history when it comes to winning major honours although they were runners up in Serie A in 1991. In 2020 the club were purchased by the Austrian energy drinks giant, rebranding the club in the process. They are seen by many as future winners of Serie A. Perhaps you are the boss that can oversee that first title win.
A club recovering from tragedy - Chapecoense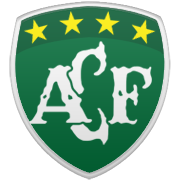 Chapecoense are a club that is still coming to terms with the tragic events of 2016, when Chapecoense were awarded the Copa Sudamericana title after the final of the competition was cancelled. On 28th November 2016, the flight carrying the Chapecoense squad to the first leg of the final against Colombian side Atletico Nacional tragically crashed, resulting in 71 fatalities, including 19 members of the first team squad. CONMEBOL cancelled the final and Atletico Nacional insisted that the trophy be awarded to the Brazilians to honour those that were lost.
The Amazonian Lower League Club - Manaus Futebol Clube
One of the elements that makes Brazil such an attractive destination in FM22 is the fact that there are three playable tiers. Those in search of lower league adventures can head to Serie C, where you'll find 20 different clubs that you may choose from. One of the more interesting options is Manaus, a club from Brazil's Amazon and a city that was chosen as a host for the 2014 World Cup. Taking a club based in the Amazon region all the way from the third tier to the top of Brazilian football would be an epic adventure – perhaps the kind of journey you're looking for.
---
So that completes the
League Lowdown guide to Brazil
– a nation that boasts a long list of historic clubs and three playable tiers in Football Manager.
If none of the clubs covered in this guide are quite right for you, perhaps we might at least have inspired you to load up the Brazilian leagues and seek out your own next great Football Manager adventure.