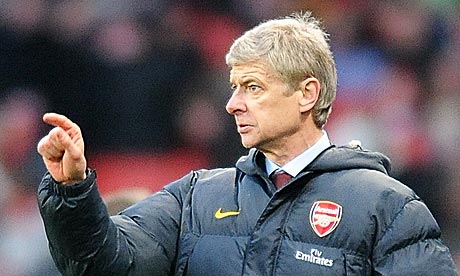 The first couple of transfer windows in the game don't require you to have a very good scouting network, because most of the Football Manager fansites, like FMScout itself, offer you a list of every wonderkid money can buy. It is the second season onwards where your scouts play an important role, because of the game's newgens/regens (the players with animated pictures). Since they are randomly generated, the regens in every save are different - and a scouting network can be make sure you are one step ahead of your rivals in search of the next Messi or Ronaldo.
In real life, scouts travel to every corner of the globe, watch endless hours of game tapes, leading to the discovery of players that define a generation. A similar system is seen in FM, with scouts providing regular updates about their assignments - and provide you with the best regens before they become big, expensive superstars.
Now that you know how important a scouting network is in FM, let us get into a little more detail. Here are the important stats (all out of 20) for a scout:
First Check
- Judging Player Ability (How good the player is currently) & Judging Player Potential (How good the player can be at his prime).
And then
- Adaptability (A high number here means the scout will pick up knowledge quicker) & Determination (A better, more detailed report).
Followed by
- Tactical Knowledge (This is important only when your scout is incharge of getting opposition reports).
Of course, as mentioned in the line above, not every stat is essential for a good scout. It all depends on the assignment you give him. For example, if you assign your scout to watch the 'Under 18s', he needs to be a good judge of potential, but not necessarily, ability.
The Scouting Team
There are two scouts that will be doing most of your dirty work. In Team Policy, you get to choose the scout that can track your players on loan and the ones that are offered to you by agents. Rather than going through the trouble of going to the profile and choosing a different scout, you are bound to use the option 'Compile Report' right there on the main screen. My suggestion would be to have one scout do both - and he should be the one with the best Judging Potential and Ability. The other one you should entrust completely is the scout that will scout your next opposition. The most important attribute here is Tactical Knowledge, followed by Judging Ability.
Now, time for some other scouts and their assignments, assuming your team is from England. From here on, the initial mentioned order of importance comes into play.
1.
Scouting UK and Ireland
- This is another way of scouting your opposition and its players. On most occasions, the best players will be recommended by your scout, so you can keep an eye on their top performers. If any of your current scouts are good enough, they should be assigned here, but this scout won't unearth hidden talent. Most of these he recommends will already be a part of the first-team in a big league and will be well known, gaining praise from club and national managers alike. You should probably add another assignment for the top leagues of UK and Ireland for the scout as well.
2 & 3.
Scouting Reserves and U18s
- Two different scouts will be sharing the workload here, only taking care of the reserve league, while the other taking over the U18 duty. As mentioned above, you could add an assignment for UK and Ireland for these scouts, making your reports more accurate.
4.
South America
- South America (Brazil, Chile and Argentina) are known for some of the best regens to have hit Football Manager, and you should have your best scout here. Probably the same one who is compiling reports from agent offers. Here's an important thing to note, however - your scout should be from South America or have very extensive knowledge about the area. With regens appearing in the game as early as March in the first season, you cannot afford to miss out on hidden gems because your scout is still building up his knowledge of the area. Also, with work permit problems and players signing pre-contracts (which only become active when they are 18), you need to be one step ahead of every other team in the world. The Barcelonas and Manchester Uniteds of the world won't be doing you any favours when it comes to signing youngsters with potential.
5.
Africa
- Almost the same as South America, but the work permits become annoying, so make sure you read your scout reports which will give you an idea about whether or not the work permit appeal will fail. If a good scout tells you the player isn't worth your time, he isn't worth the gamble. Again, a Ghanian or Nigerian should be your choice because of their knowledge of the area.
6, 7, 8 & 9.
The European Giants
- Who has the best youngsters in Europe? Spanish teams are known for their youth system, so is Ajax in Holland, and the French aren't far behind. Take your pick and choose three of your scouts to look at players from the top divisions of these countries, while setting another one to roam Central Europe. While you will be contesting with more teams for the signature of world class regens, the rules are easier and you can assign any scouts with good attributes here. The estimated sale value is sure to fluctuate more here, with subject to form, competition and player morale.
This is how, I believe, you set up your scouting network to get the very best regens in the world. If you have more scouts available, you can set them up with assignments in Eastern Europe, US & Canada, Asia & Oceania.
..and if all else fails, we still have Genie Scout.