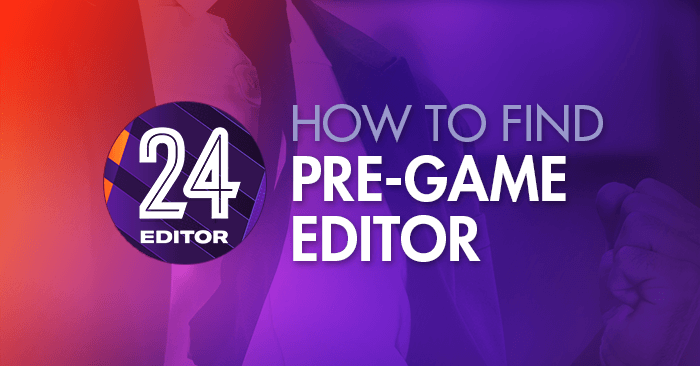 The
FM 2024 Editor
also known as the
FM24 pre-game data editor
is a powerful editing tool that allows the user to modify the
Football Manager 2024 database
.
It is
available for free
as a separate download for anyone who has bought FM24 through Steam library under tools.
How to find it in a glance
:
Open Steam -> Library -> Tools -> Football Manager 2024 Editor
Step by Step Instructions for Steam
Step 1:
To find and download the pre-game editor for Football Manager 2024, you'll need to log into the Steam desktop app first.
Step 2:
On the top-left menu (Store/Library/Community/User), go on Library.
Step 3:
Select "Games" then tick "Tools".
Step 4:
You will now see a number of titles, just scroll down to Football Manager 2024 Editor, right click on it and finally select install.
The download will now proceed, and you'll be able to use it.
FM24 Pre-Game Editor on Microsoft Store
You can now find the official pre-game editor on the Microsoft Store as well.
Simply follow the link below and hit the Install button.
FM24 Pre-Game Editor for Game Pass
---
The initial run may require to install direct X files.
For optimal performance it is recommended that you use the FM 2024 Editor on a high-end machine with at least 4GB RAM or more.
Due to massive amount of data stored in the Football Manager 2024 database you may experience poor or slow performance on low-end systems.