FM24 will be the last of its kind
. All of us are excited to start our new saves - but sometimes
choosing a club to manage
is difficult.
One of our favourite stories in FM is bringing back a club from obscurity or mediocrity when there is so much potential available.
A sleeping / fallen giant. Plenty of these clubs exist and I've put together 10 clubs in FM24 that could be brought back to their former glory.
---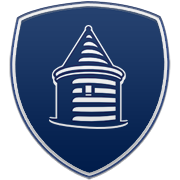 Everton
Once upon a time, Everton was a dominant force in English football competing with arch-rivals Liverpool for silverware. Despite the recent successes of clubs like Chelsea and Manchester City, Everton is still one of England's most decorated clubs with 24 total major honours which include 9 league titles. Despite this rich history and an incredible fan base, Everton have failed to win a major trophy since their FA Cup win in 1995, and the current struggles of the team have seen them scrap in back-to-back relegation fights.
---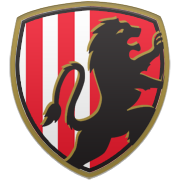 Sunderland
This will sound crazy but once upon a time, Sunderland was one of the biggest clubs in the World during the early years in the pre-World Wars era. In total, their trophy count compared to rivals Newcastle is only slightly behind. Still, the difference is that the two are in totally different worlds it seems with Newcastle playing Champions League football and looking to become a set dominant force in England while Sunderland is slowly building up in the EFL Championship.
---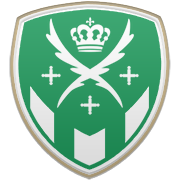 Saint-Étienne
A regular historical name on the lips of those in the FM community, Saint Etienne is one of the oldest and most decorated clubs in France. Their "sleeping giant" status can stretch back 30 years now when they were a dominant force in Europe and domestically. The struggles have been numerous in recent years, but with a renewed focus on youth development, there can be a new shift to redevelop the club back to its glory days.
---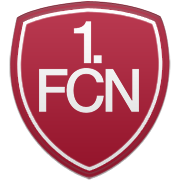 1. FC Nurnberg
The German club with the second most amount of league titles is not Borussia Dortmund, Schalke 04, Hamburg or even Stuttgart - it's Nurnberg. Albeit most of that success came in the World War era, even after the formation of the Bundesliga in 1963, they held the title of Deutscher Rekordmeister as holder of the most championships for over 60 years before Bayern Munich took that title away after winning the Bundesliga in 1987. Despite their struggles in recent years, Nuremberg is backed by a strong core of fans and has good foundations to build upon.
---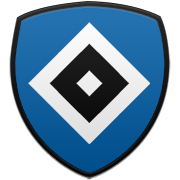 Hamburger SV
One of the more popular choices in the FM Community and the wider football spectrum is Hamburg. They were known for being the only club that participated in every Bundesliga season since its foundation, but now they've been stuck in the 2nd tier for six straight seasons, falling short of promotion every time. The foundations are there for Hamburg to move on, they're easily one of the biggest clubs in Germany and Europe for that matter and also one of the most well-supported in Germany.
---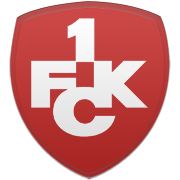 1. FC Kaiserslautern
Since the glory days of the early 1990s, Kaiserslautern has never achieved such heights again. Despite being a consistent top-flight presence, it's been over 10 years since they've played in the Bundesliga, and they've spent 4 of the past 5 seasons in the third tier (3.liga). The story of Kaiserslautern under the management of Otto Rehhegal will live on forever, from promotion to a title win in back-to-back seasons. Achieving such a feat again is a fantasy, but slowly developing the club back to the Bundesliga and achieving Europe may not be out of the question.
---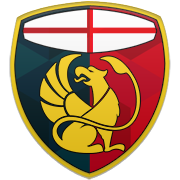 Genoa
Genoa ticks all the boxes; the oldest club in Italy, the oldest club in Italy that is still active, the fourth most successful club in Italy (behind Juventus, Internazionale and Milan), their last league title being 100 years ago at the end of the upcoming season. What else could you ask for in a "sleeping giant"? There is positivity with the new ownership, gaining immediate promotion back to Serie A after being relegated the season previous.
---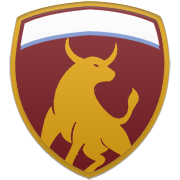 Torino
When you talk about some of the greatest sides in Italian calcio, many speak the names of Juventus, Inter and Milan teams of the past - but one is always mentioned - the Grande Torino side of the 1940s, who sadly all died in a plane crash in 1949. Football in the north and throughout Italy could have looked so different if such a disaster never occurred, rather than a decline and relegation, history could have spoken about Torino as one of Europe's biggest clubs. Reality is different, Torino has been a consistent Serie A side with over 10 consecutive seasons in the top flight but is either lower mid-table or in relegation battles.
---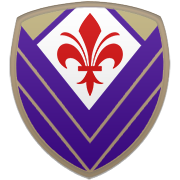 Fiorentina
Ask someone to talk about 90s calcio or list some of the big clubs in Italy and amongst Roma, Lazio, Parma, Inter, Juventus and Milan - Fiorentina is always mentioned. Yet, it is interesting to note that Fiorentina is always a club in the mix but not necessarily a champion. For example, only four other clubs have played in more Serie A seasons than Fiorentina, but they only have 2 Serie A titles. They were the first Italian team to reach a UEFA competition final, and also one of only 15 teams to have played in the final of all 3 major continental competitions… yet Fiorentina only have one winning medal from those appearances. The potential to become a true giant of Italian football is there, always competing and being in the mix.
---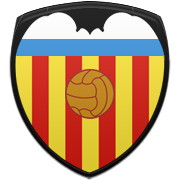 Valencia
Valencia from the beginning has emerged as one of the giants of Spanish football. One of the few clubs in Spain to win multiple titles competed and won in multiple European finals, have a global reputation for their academy and is historically one of the biggest clubs in terms of associates (registered paying supporters). The decline though, began in the early 2010s, and for the best part of over a decade has led Valencia to now fighting a relegation battle in the previous season.
---
Let me know in the comments below who you feel are a fallen / sleeping giant of the game that'd be a good choice for a FM24 save.