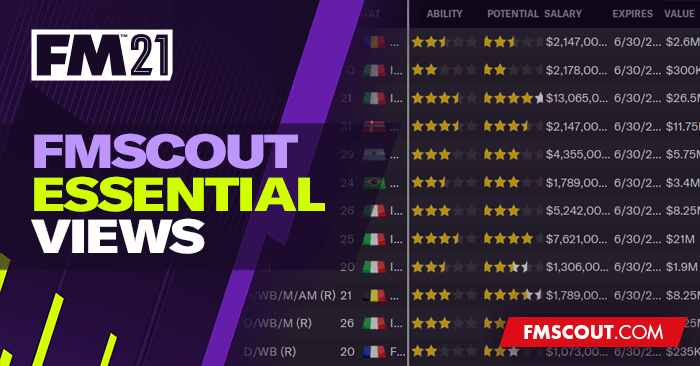 A collection of custom views for several FM21 areas, which has been super useful in previous Football Manager versions.
This pack includes
custom views for the following Football Manager 2021 areas
:
Squad View
Tactic View
Scouting View
Staff Search View
Screen Resolution Alert:
Please note that these custom views are best suited for wide screens in order to see all columns without having to scroll horizontally.
This file is an fmscout.com exclusive!
How to use these custom views in FM21
Download
the .zip archive
Move the 7 extracted .fmf files to your
views
folder:
\Documents\Sports Interactive\Football Manager 2021\views\
For Mac OS Catalina users, the path to the user folder has changed and can now be found at:
~/Library/Application Support/Sports Interactive/Football Manager 2021/