Sports Interactive have just announced (September 7th)
Football Manager 2016
. The announcement arrived a month earlier compared to last year (early October), but the pre-order has been significantly delayed this time (started late July for FM15). They had revealed a couple of new features during the previous months though (
Manager Motion Capture
and
Dynamic Rivalries
).
Miles Jacobson
insisted that their target for new releases remains the same and it's about having at least a thousand new features in the game every year. So what news exactly does the FM 2016 announce have for us? First off,
FM16 will be released in November
. What about the key new features though? Read on to find out.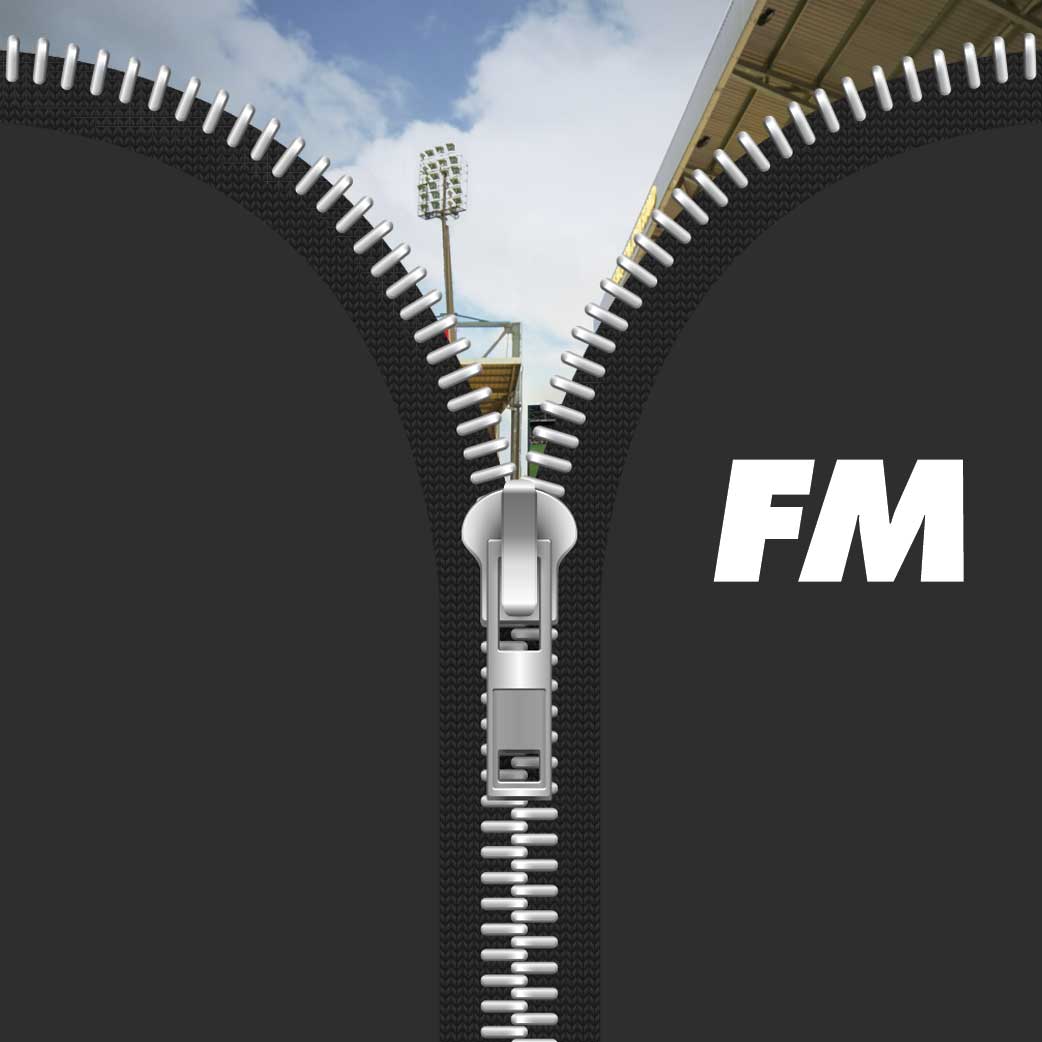 Published:
7 September
Updated:
27 October
We'll be updating this page whenever there is new information to be added.
Football Manager 2016 headline features
New Game Mode – Create-A-Club
Replace an existing team with one of your own. Choose a name, colours & add yourself with Create-a-Club mode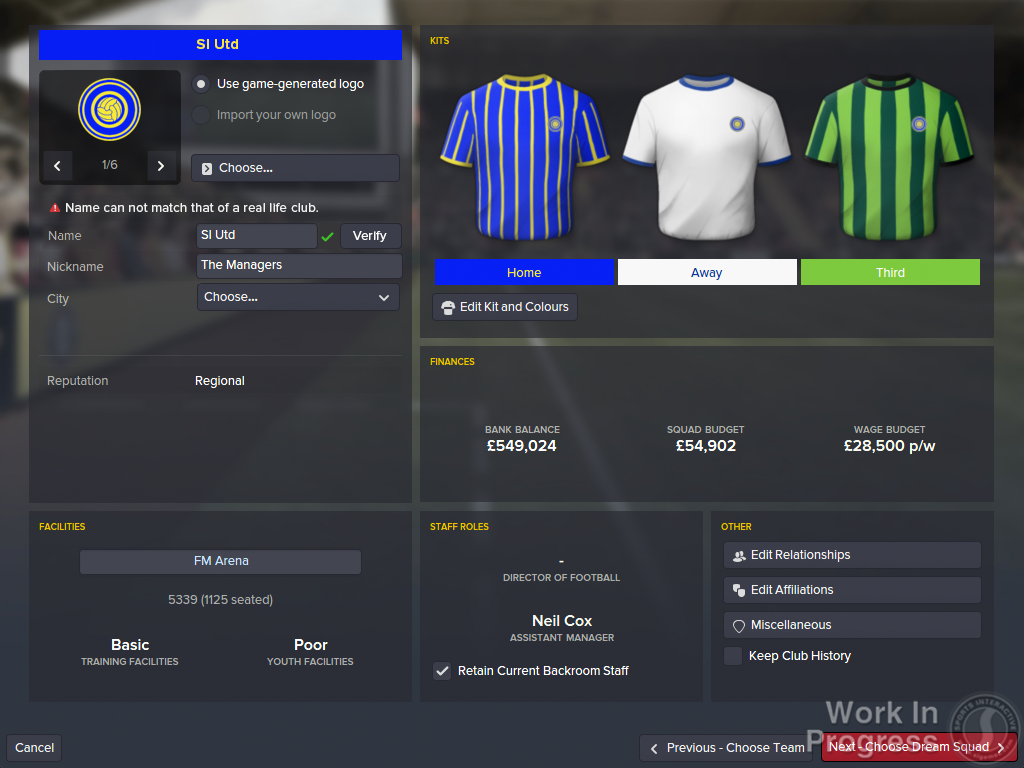 For the first time, Football Manager 2016 allows fans to add their own custom-built club to any league they choose, through the single player 'Create-a-club' mode. Create-A-Club allows you to name the club, add yourself and a friend to the line-up, edit the squad to your heart's content and even choose the colours.
New Game Mode – Fantasy Draft
Go head-to-head with mates in Fantasy Draft mode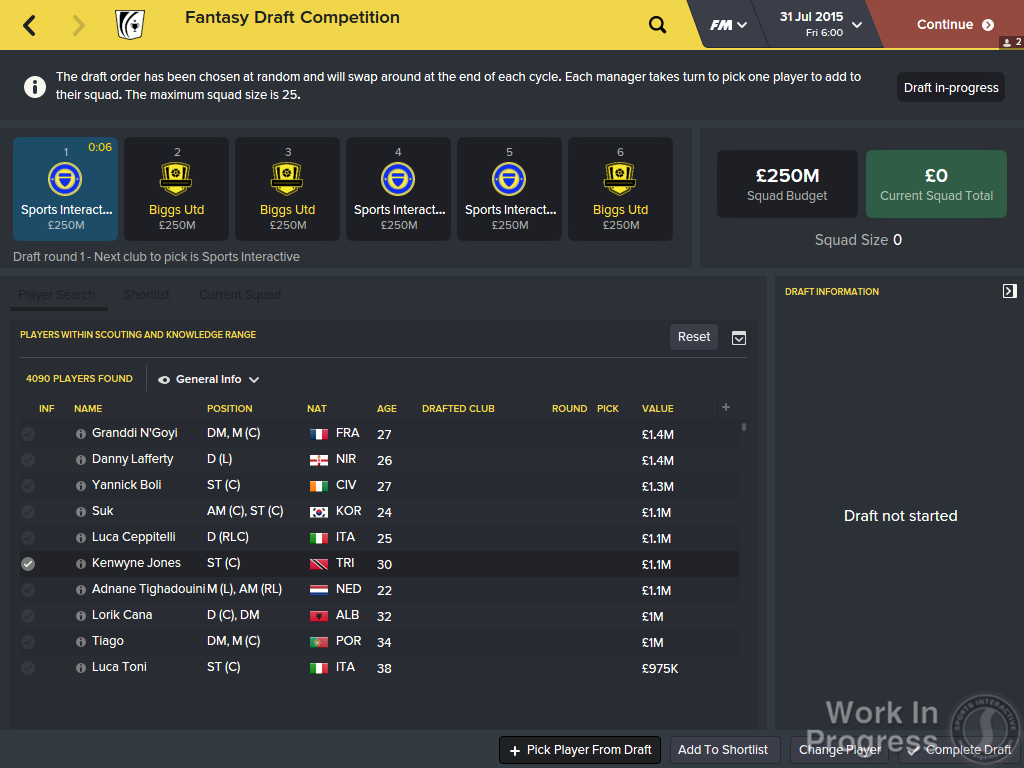 Create your dream team and take on your mates in 'Fantasy Draft' mode. Starting with a fixed budget, each manager builds a squad from scratch, competing with other managers to sign the best talent before going head-to-head against one another in a mini-league.
A little secret
regarding Fantasy Draft mode - it's for up to 32 players.
Manager on the Touchline
Customise your own touchline manager character & see them and other managers on the touchline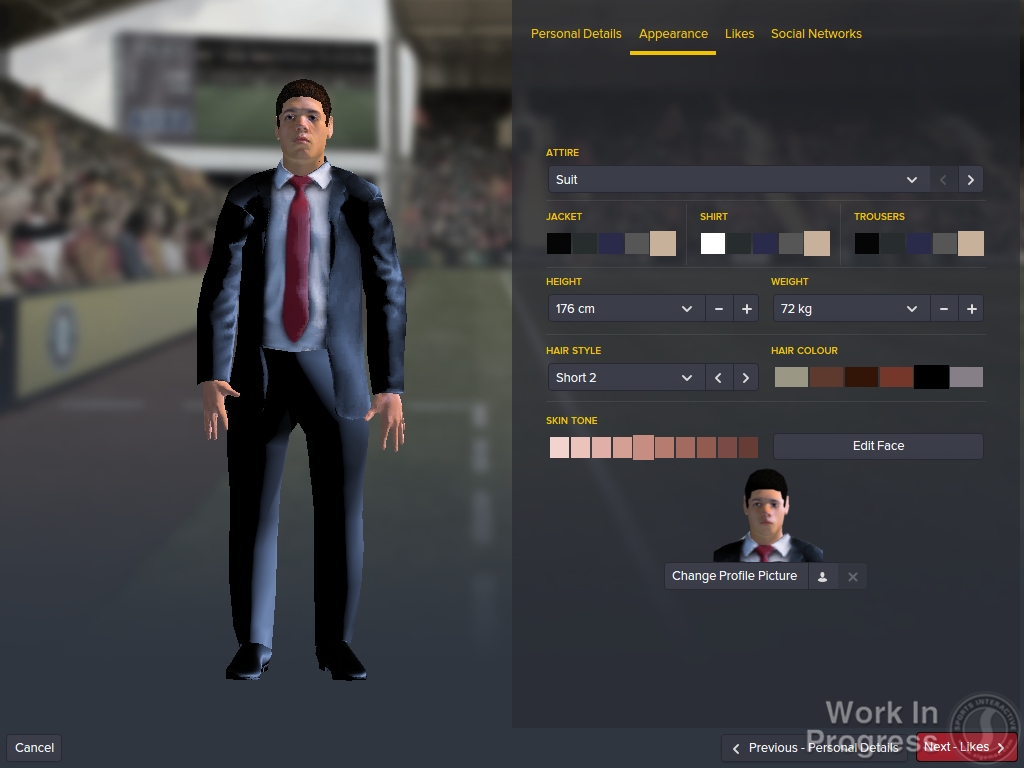 Get closer to the action than ever before with your own customisable character to bark out instructions and join the celebrations from the touchline.
Improved Matchday Experience
Match engine - 2000+ new animations, deeper set-piece control, improved AI & brand-new highlights package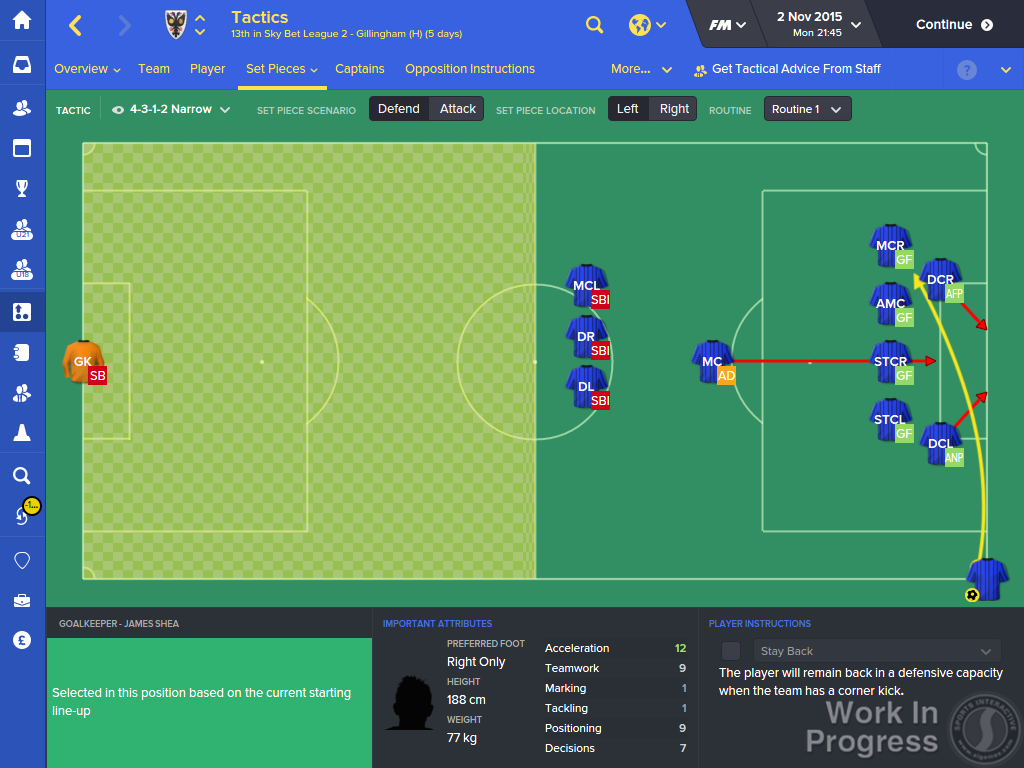 More than 2,000 new animations, alongside lots of other graphical improvements and improved AI, make the Football Manager 2016 match view the best ever.
Multi match highlights
A highlights package available to easily view other fixtures in your own competition (or others) to keep you up-to-date with everything that's going on in the world around you.
Prozone Match Analysis
Deeper match analysis, player & team stats with Prozone integration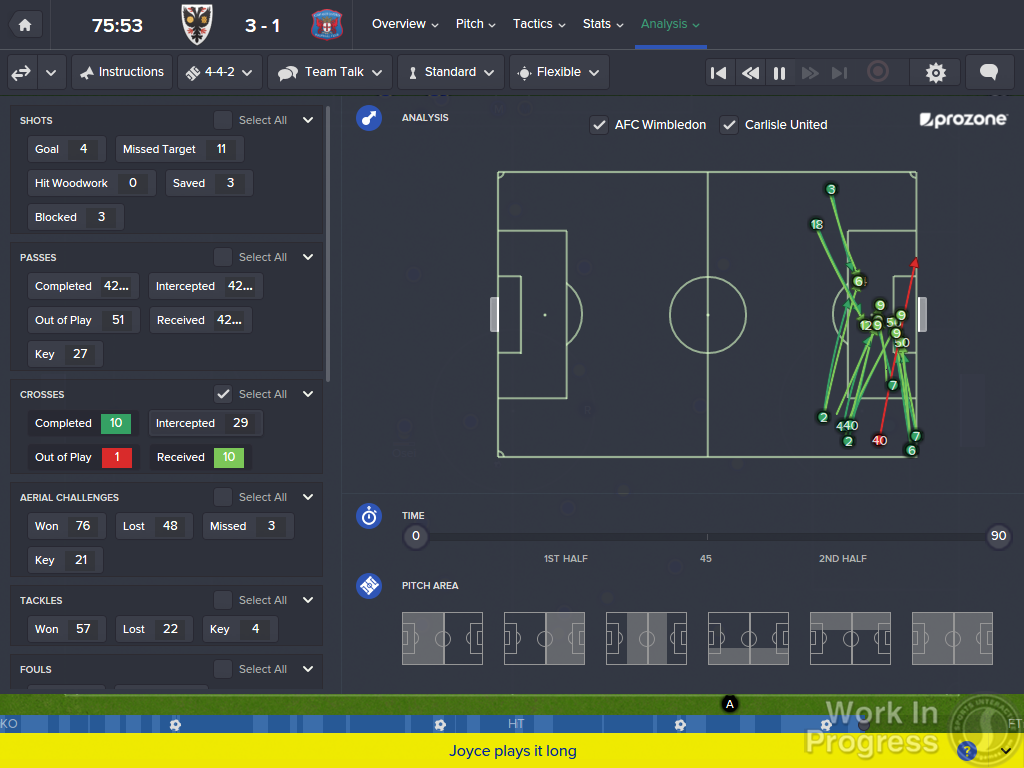 Sports Interactive's partnership with the leading sports statistics provider, Prozone, has seen a wide reaching revamp of the in-game match analysis tool, adding lots of useful functionality whilst also making it a lot more prominent and easier to use.
Set-Piece Creator
Football Manager 2016's powerful, yet easy-to-use set piece creator allows managers to set up multiple set piece routines to be used across multiple tactics; with different set pieces for each set piece taker, new zonal marking options and much, much more.
More Realistic Injuries
Sports Interactive has worked alongside a number of physiotherapists, doctors and related organisations to ensure that the depiction and treatment of injuries in Football Manager 2016 is more realistic than ever before. This doesn't mean that fewer injuries will be sustained, but that those which do occur will be treated and develop more realistically. Injuries will now be determined during matches, while new injury types have been added and there is now a tangible distinction between player condition and match sharpness.
Expanded Press Interaction
Press conferences are more varied than ever before, with many new conversations to be had with the press, especially more contextual questions & responses. In addition, unemployed managers can now use media interviews to help get them back into the game.
Stats, Stats, Stats
Managers now have access to more detailed statistical information than ever before, with the introduction of a revamped stats screen and an all-new rolling stats panel.
New and Improved Screens
Information is now easier to find as a result of a revamp to many of the main screens, including player overview, tactics, the manager's home screen and the transfer offer screen.
And Much, Much More...
Further additions and updates include staff shortlisting, improved manager and staff movement, revised board requests, a revamp of board confidence, more contextual team talks, fully updated competition rules & squad information, an improved financial module, improved AI transfers and team selection, new social media features and many more – all of which combine to make Football Manager 2016 the most complete and immersive simulation of football management ever.
Big changes and improvements to transfer, contract, player & contract screens (and many more)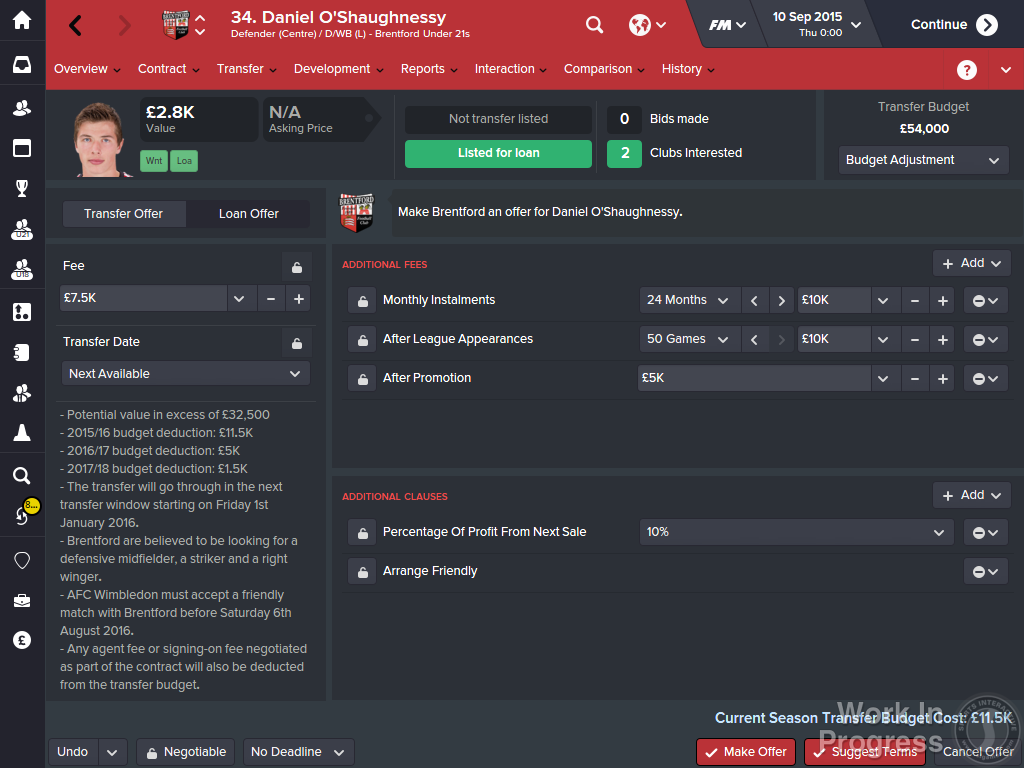 FM16 TOUCH: Cross-play between desktop & tablet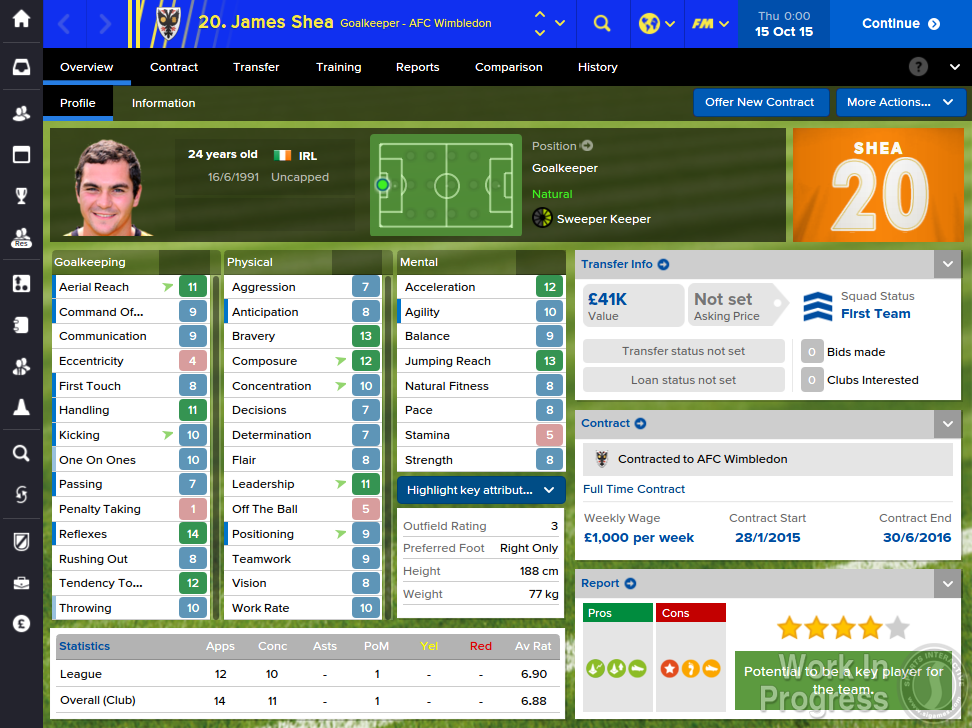 EXTRAS: Upgrades to board requests, finances, press conferences & more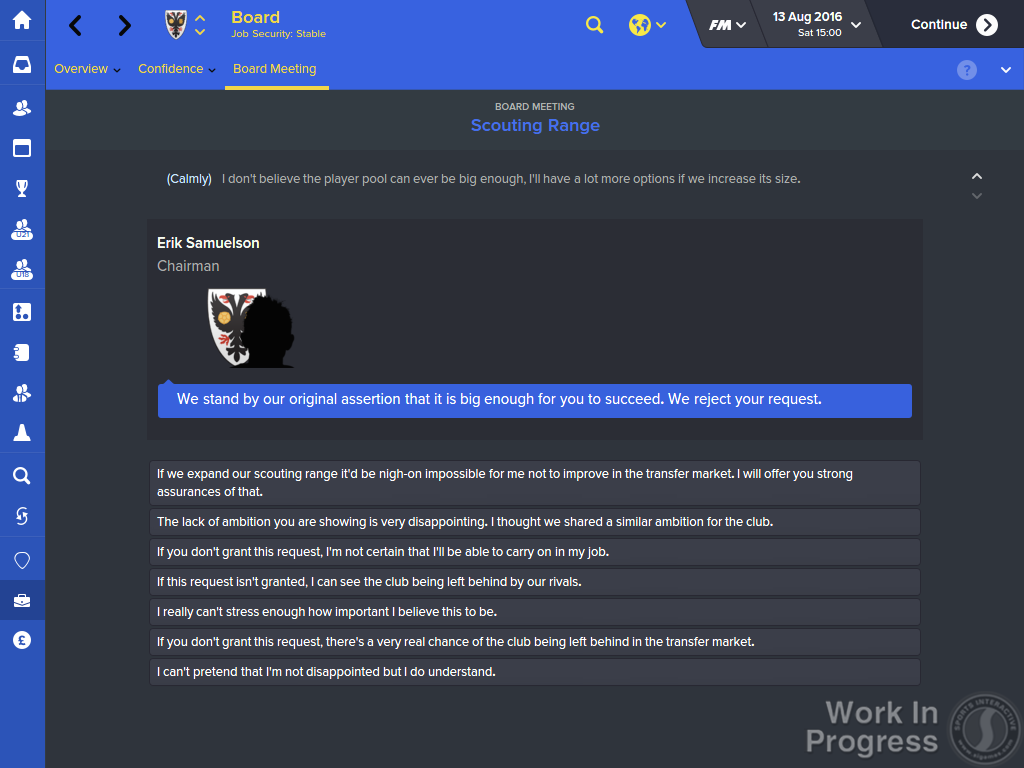 Depiction and treatment of injuries more realistic than ever before
---
Timeline of all revealed FM16 features
October 27
Two new camera angles make their debut in the FM16 match engine: ProZone and Siderail cam.
Contract extension news item revamp.
An alternative light skin will be available to select from the beginning.
Stadium renovations will be seen in 3D match view.
In 2D match view, an icon will show on top of the referee to highlight when he has played an advantage.
Your Director of Football (or Sporting Director) can now be given full selling and buying responsibility.
October 26
News items regarding matchday expenses, maintenance costs & commercial summaries have more info.
October 25
Press conference question regarding whether a player needs to leave to get international football.
October 24
Human non-player contract offer news item revamp.
October 23
The calendar has been improved to show more relevant and important information from across the gameworld.
Your backroom staff will pick out your best young players when asking you to concentrate on youth.
Improved 3D stadia.
You'll now find players and agents talking openly to the press about prospect of moving to another club just before transfer windows.
October 22
Major improvements to collaborations in situations where one person/one family own multiple clubs.
You can now see the results of past meetings between managers.
AI managers will now re-train promising youth players in positions that match the first team's current formation.
October 21
Picked up a big win? The fans will give you more feedback after every match.
Updated range of newgen hairstyles.
In certain circumstances when taking a managers' job you have the option to move the existing manager to be your Director of Football.
Your backroom staff will now suggest a change of role for a player based on performance analysis.
October 20
League tables will now show team form from the last 5 matches.
Players in your squad can urge team-mates to stay if they are considering leaving.
You can now instruct your team to 'Play Much Wider' - effective when you're employing a strong wide attacker.
If you're up against a side who are dangerous through the middle you can also now instruct your team to 'Play Much Narrower'.
October 19
Re-added the functionality to sync your Facebook account which will publish achievements to your timeline.
Transfer window opening news item revamp.
Your backroom staff will give you more advice on a player's career progression.
Improved the weekly competition round-up news item.
October 18
Backroom staff philosophies in job interviews.
Training Camp squad selection screen revamp.
Upon signing, your new Head of Youth Development will now recommend youth prospects from their former club.
October 17
When playing in the MLS you can now speak to players about having to waive them due to Roster Rules and Regulations.
You'll now be asked about the prospect of facing a newly appointed AI manager.
Revamped Player Individual Training Panel.
October 16
New finance overview screen.
If an AI manager has been watching one of your players, you'll now be quizzed about it in Press Conferences.
October 15
For under a third of the price you can design your own kit (and squad) with the new Create-A-Club feature.
The press in FM16 will ask how you plan to approach a match against a newly appointed manager.
Swap deals have a bit more prominence & are dealt with better in game.
October 14
Another one for the streamers - support added for broadcasting while in windowed mode for Steam Broadcasting.
Something that's been very popular in FMO in Korea - Suggested subs.
Your scouts will now suggest scouting certain players who could help you meet squad registration rules.
October 13
Revamped Player Instructions screen - The new Player Instructions layout can make that even more precise.
End of season review revamp news item.
October 12
Another b-team improvement - if you're managing a club with a b-team you can influence the b-team starting line-up.
The nature of a players injury is now immediately visible when you hover over the injury icon.
October 11
Have a b-team & want to ensure that a player is trained towards a role to get them ready for the main club? OK!
October 9
Backroom staff questions added to manager job interviews.
October 8
Fixture scheduling improvements.
After a job interview, you can now discuss bringing some of your current backroom staff to your new club.
October 7
Ever lost a game due to not having auto-save turned on & computer crashing/losing power? Improved auto-save options & usability.
Your Head Physio will inform you of any problems with a players' medical before you agree to sign him.
October 6
Revamped award news item - Different layout showcasing the top three and their statistical info.
Signing a player who can't get a work permit? Loan them out until one is granted.
October 5
In ARG if a player gets long term injury you can sign a replacement from local club or free agent outside of TW.
The press will now ask you about your feelings when leaving a club.
When there's a shock sacking (e.g. Liverpool sacking Brendan Rodgers), the media may ask you to comment on it at your next press conference.
October 4
Lots of extra human/AI responsibilities can be set.
October 3
Director of Football can now be given full selling responsibility.
Ahead of a must-win in the 5.30 kick-off, there's now improved competition confidence in FM16 based on performance.
October 2
There's now an injury release clause that can be put into contracts.
October 1
Loads of new press conference questions - new follow-on questions for when a key player's contract is running out.
Put together an impressive squad? Show it off to your mates with the new team sharer in FM16.
September 30
You can now see key battles on the pre-match analysis screen.
Sign a player who doesn't speak your local language on a pre-contract? Ask them to start learning the language!
You can now send new signings on an intensive language course immediately after they join.
September 29
Managers can have conversations with players about their injuries when unfortunate enough to get a bad one.
International preferences are now shown for uncapped players who are eligible for multiple countries.
The "targeted allocation money" rule in MLS will be added as option to enable/disable.
September 28
Improved manager movements so you'll also see more coaching staff taking up vacant managerial jobs.
You'd be asked questions about other clubs sacking their head coach in press conferences if you are in the same division.
September 27
Introducing Staff Shortlists - as part of the wider staff revamp.
September 26
Something very useful for those with small staff budgets - staff can have dual roles at the same club.
September 25
Ability to see how many players your team & other clubs have used in one season.
September 24
When a non-player isn't interested in joining your club, they'll now tell you the reasons why.
New formations introduced, including the 4-2-3-1-0 DM.
September 23
Changes to the contract offer news item. In higher resolutions, you can make changes directly in the news item.
Ability to view the future contract of a player who has agreed to join on a future transfer.
New 'Dribble Less' team instruction.
September 22
Your Chief Scout/Director of Football will recommend potential signings at the start of each transfer window.
The mouse cursor will now display on the stream on Twitch.
September 21
Players condition bar is now also available above players whilst on the pitch.
Revamped team stats overview.
September 20
You can now easily see how much a player will cost you per month in fees & salaries for loan players.
Your scout report will indicate how marketable a potential signing may be.
September 19
Managers can replay talking-point incidents immediately after they happen in FM16, like 'little flick of the studs'.
Twitch TV support for titling broadcast.
September 18
Improved contract offer screen.
Scottish development team loan rules.
September 17
New search for player/staff.
Improved scout report summary screen.
September 16
Late fitness tests have been added for players that are pre-match injury doubts.
More staff revamp stuff - non playing football staff now split out in staff responsibility instruction.
In FM16 talking point incidents are a new match replay type
September 14
Improved handling of unhappy players from opposing (AI) managers.
When approached by another club, managers have an option to have a private chat with players and staff regarding the move.
September 13
Improvements to frequency, quality & usability for in season friendlies for reserve, B teams & youth teams.
September 12
The commentator will mention a player's birthday in commentary of the match in FM16.
September 11
You will receive backroom advice on moving players to and from your B team based on changes to their ability and form.
On Touch mode you can 'create your own son' too.
Both shirts and squares on tactics screen; shirts used when non-interactive, squares where interactive.
September 10
Non-players that have been handed a ban in real life will also have to serve that ban in FM16.
English work permit regulation changes have been implemented in FM16.
You will receive backroom advice on moving players to and from your B team based on changes to their ability and form.
September 9
There is more advice on what to do with new signings who don't qualify for a work permit.
As part of a wide ranging staff revamp, manager reputation is now on a 20 point star scale rather than a 6 point scale.
Top players will be more likely to retire while they're still in their prime.
September 8
Any players who are still active (non-retired) can return for former teammate's testimonials.
Player insurance is in FM16. So when players get injured, their salaries are insured.
---
Out November 13th on PC, Mac & Linux!
Want to keep up with everything that's going on with Football Manager 2016?
Make sure to
like our
dedicated
Football Manager 2016 Facebook page
!
---