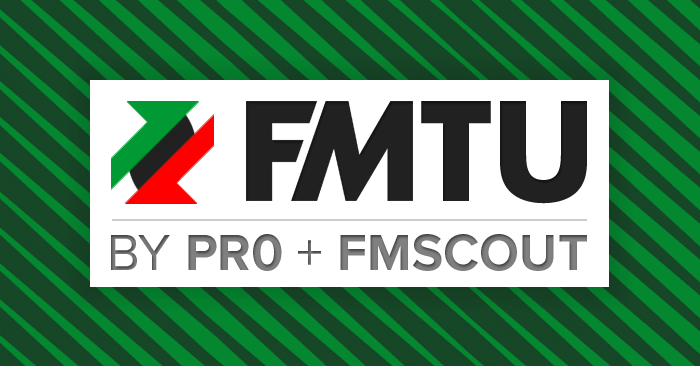 With the 2018/19 season coming to an end, all football fans are looking forward to the summer transfer window. And naturally,
summer transfers
reignite a spark for some more career games on Football Manager 2019. Even before June,
transfer deals
are being announced already!
As you might already know, there never is an
official data update
by Sports Interactive for the summer transfer window. That data update comes with the new game release (FM20 in this case). But if you're like me, you can't wait that long to manage your favorite club with all the
latest signings
.
While there are various pre-game editor veterans who work on unofficial data updates individually, a truly comprehensive data update requires passion and devotion by a group of people and needs to be actively supported by the Football Manager community.
Last summer we presented to you
the FMTU project
. FMTU stands for
Football Manager Transfer Update
.
It's the most advanced online platform you can use to

submit the most detailed data edits possible, while keeping everything to the point.

Transfer wizard makes submitting changes a breeze; easier than the pre-game editor.

Anyone can contribute missing changes in this community driven effort.

The platform is available in multiple languages.

The downloadable database is repacked every day.

The project is led and supervised by pr0 and his team.

2019 FM Transfer Update
This transfer update contains all the latest transfers in worldwide football. Don't look any further, this is the most accurate and all-around best transfer update for Football Manager 2019.

-Stam
Hundreds of changes are being added every day
and, as a member there, you can
download new version daily
.
FMTU launched in late November 2017 in beta stage. The FM community embraced the collective efforts which resulted in hundreds of contributors and thousands of members. Enter fmtransferupdate.com, create a free account and start adding your data edits.
Give FM2019 another spin
and try a new challenge for a save game, having the latest real world transfer deals of 2019 summer transfers in it.
---
For fmscout users, pr0 bundles the latest FMTU data update alongside his custom data edits twice a month.
FM19 Transfer & Data Update by pr0+
The best Football Manager 2019 data update all-around. Includes the amazing FMTransferUpdate.com database!