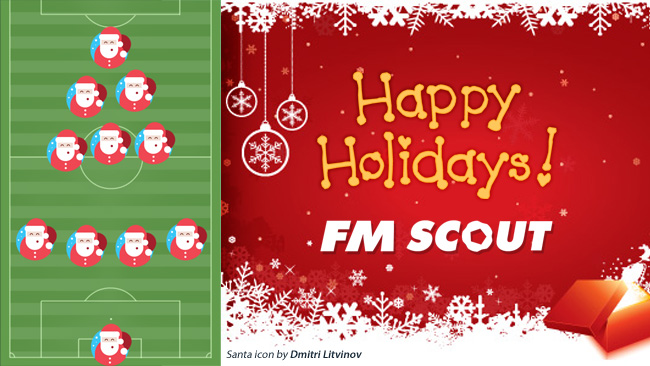 On behalf of everyone at FMSCOUT, I wish you and your family much happiness throughout the New Year. During this holiday season, it's the best time to slow down and enjoy the simple things.
Here are some highlights from 2016 for us:
Created FMSHOTS.com - our very own free image hosting platform for Football Manager (February)
Launched a new site version (codename: Evergrey) (October)
Nominated as a finalist at The Football Blogging Awards (October)
Standard Logos Megapack (largest one ever) becomes fmscout exclusive (October)
Reached 50k followers on Twitter (November)
Set new all-time record highs for simultaneous users online and for overall visitors in one day (November)
Celebrated 12 years online (November)
Vitrex - the best skin in ages - returns for FM17 as an fmscout exclusive, despite being announced as a ceased project (November)
Rose to the top of the entire FM scene, traffic wise (December)
Decreased the amount of ads for a smoother site experience (December)
Reformed our YouTube team of content creators & reached 17k subs (December)
As always, we will keep creating new content and working towards new features for the site and the Football Manager community in general.
THANK YOU for supporting us this year, it's much appreciated. Looking forward to a prosperous 2017.
-Stam
P.S. And for some fun,
@TTS_FM
has made you an Xmas Tree tactic. Watch the video below. Merry Xmas from everyone on the FMScout YouTube team