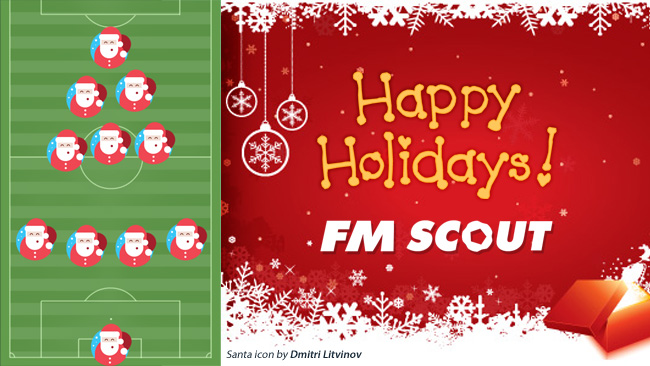 THANK YOU for supporting FM Scout throughout 2020, it's much appreciated.
On behalf of everyone at FMSCOUT, I wish you and your family Merry Christmas and Happy New Year! I hope you enjoy a very special holiday with your loved ones.
Xmas Sale
Our gift to you is a special offer of Football Manager 2021 for only £29.99 (or roughly €33.99), valid until December 27th. After that, the price will return to £33.99.
Buy your Football Manager 2021 activation code from fmscout.com today & earn a verified buyer badge for your member account :)
One More Giveaway
We are also giving away one more Steam key of FM21. So if you are feeling lucky, complete some easy entries below for a chance to win.
Football Manager 2021 Giveaway #3 by FMSCOUT
New Year 2021
I'm currently on my annual break, but I'll be returning shortly after the holiday season. I'd like to apologize in advance for delays in publishing your submitted downloads.
As always, going into the new year we will keep pushing for quality new content and offering more value to the Football Manager community.
There's also a number of pleasant surprises we've been working on, which will be revealed gradually during 2021.
Looking forward to growing together in 2021.
Wishing you nothing but the best this holiday season. And remember, now it's a good time to slow down and enjoy the simple things.
-Stam