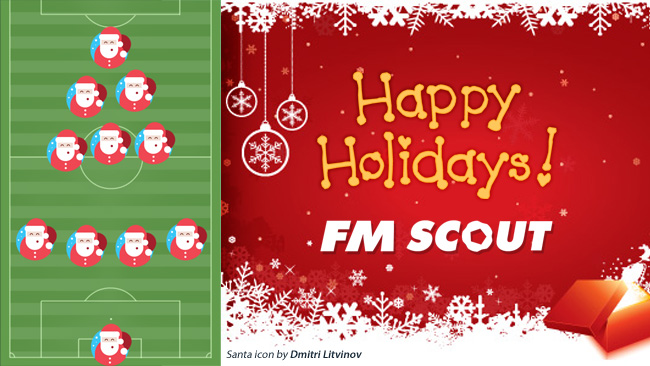 Another eventful year is coming to an end and we are here, still standing strong. THANK YOU for supporting FM Scout throughout 2022, it means the world to us.
On behalf of everyone at FMSCOUT, I wish you and your family Merry Christmas and Happy New Year! I hope you enjoy a very special holiday with your loved ones.
Xmas Sale
Our gift to you is a special offer of Football Manager 2023 for £37.49 (or roughly €42.59), valid until December 27th. After that, the price will return to £42.59.
Buy your Football Manager 2023 activation code from fmscout.com today & earn a verified buyer badge for your member account :)
New Year 2023
As always, going into the new year we will keep pushing for quality new content and offering more value to the Football Manager community.
The plan of gradually unveiling our brand new site platform is still active. The first module that will change is the forums. We will reveal more details soon.
Looking forward to keep growing together in 2023.
Wishing you nothing but the best this holiday season. And remember, now it's a great time to slow down and enjoy the simple things.
-Stam