Introduction
Written by Stam
It's a great feeling when your team is doing great with a tactic you created on your own. However, a lot of people reside on using tactics created by others because they either don't really understand that aspect of the game all too well and don't bother messing with it, or they find it hard to come up with a tactic that actually works for their team and give up trying.
But what makes a tactic successful? Which factors can we fine-tune until we get ourselves a tactic that works? What steps to take? This is what you'll learn in this guide.
To begin with you need to make a choice. You can either base your tactic on the strengths of the players you already have at your disposal, or you can base your tactic on the playing style you want your team to have (and buy/sell players that fit into that). At any case,
it's vital for your tactic to be "compatible" with your players and their skills
.
This guide consists of quite a few chapters and I recommend reading through them all. We tried to keep our text simple and the paragraphs bite-sized, to make it easier for everyone to read through and understand.
This is a collaborative piece written by members of our community and we aim to update it from time to time to reflect changes in FM and to add new tips based on feedback we receive here.
Landmark Milestones
November 2013

Our guide has been featured on the official Facebook page of the game!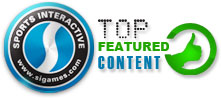 February 2014

Our guide has surpassed
500,000 views
.
August 2016

Our guide has surpassed
1000,000 views
.
Your content on FM Scout
We are always looking for quality content creators, capable of producing insightful articles. Being published here means more exposure and recognition for you.
Do YOU have what it takes?