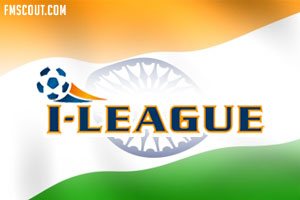 This is our first project on FM 2013 and we hope not the last. You probably ask who is "we" so I'll just say we are 2 guys with a lot of free time, 1 of us have a lot of experience with football editor (researcher on one forum in our country) but that's not so important.
This update contains over
3000
changes all around the India. All informations are from wikipedia or official webisites.
It was hard to get all the informations so we are asking all Indian football league fans to contact us with new informations so we can make new update soon as possible.
GENERAL CHANGES
REPUTATION. Every club has bigger reputation.
All clubs are edited (kits, stadiums, locations etc.)
Chairman and board changes. Newly created all chairmans in the league.
Stuff changes. Every club has original or new manager and coaches if they exist.
Stadiums changes. All clubs have new realistic average attedance.
Cities changes. All cities are corrected and about 20 new cities are added with exact population, attraction, latitude and longitude.
TRANSFER UPDATES
Transfers all around the India.
Added about 50 new players.
Corrected squad numbers of almost all players in the league.
Current Ability / Potential Ability Changes
Adjusted current ability attributes.
Adjusted potential ability on realistic way with -2 (10-40) to the worst, -3 (30-60) to the average and -4 (50-80) to the best talents.
PLAYERS CHANGES
Every player has new personal attributes such height and weight.
Adjusted dates of birth because we spotted a lot of mistakes.
Adjusted cities of birth.
Adjusted CA and PA on realistic way.
Adjusted kit numbers.
Adjusted names.
Adjusted favourite personal.
SCREENSHOTS
INSTALLATION INSTRUCTIONS
STEP 1
Download the file
STEP 2
Then
move the .dbc
fils in your Football Manager 2013 editor data folder:
Win Vista/7: C:\Users\<username>\Documents\Sports Interactive\Football Manager 2013\editor data\
Win XP: C:\Documents and Settings\<username>\My Documents\Sports Interactive\Football Manager 2013\editor data\
Mac OS X: /Users/<username>/Documents/Sports Interactive/Football Manager 2013/editor data/
Create the folder
editor data
if it doesn't exist.
STEP 3
Start a new game.
DONATIONS FOR HARD WORK:
Nobody will pay us for the work. If you want to say thanks in another manner by donating or ask for anything you want to edit (for example San Marino, Bolivia, Tahiti, Faroe Islands etc.), or ask for a beta version of every database (earlier link than announced) I can accept any offers in my PayPal or moneybookers account.
We will gladly make any new changes or leagues as you want. Just contact us with your wishes or with information in this case about Indian National Football League.
FEEL FREE TO CONTACT US:
[email protected]
cheers and TRY THIS LEAGUE!