I have only tested this with Juventus and the Italian national team but I have now used it for 14 seasons! With Juventus I won 13 out of 14 League titles with this formation, 30+ cups including 5 European championships.
My records
Serie A
: 13 out of 14 (Damn you inter milan!)
Italian Cup
: 12
Italian Super Cup
: 15
Champions League
: 5
European Super Cup
: 4
World Club Cup
: 5
and one World Cup with Italy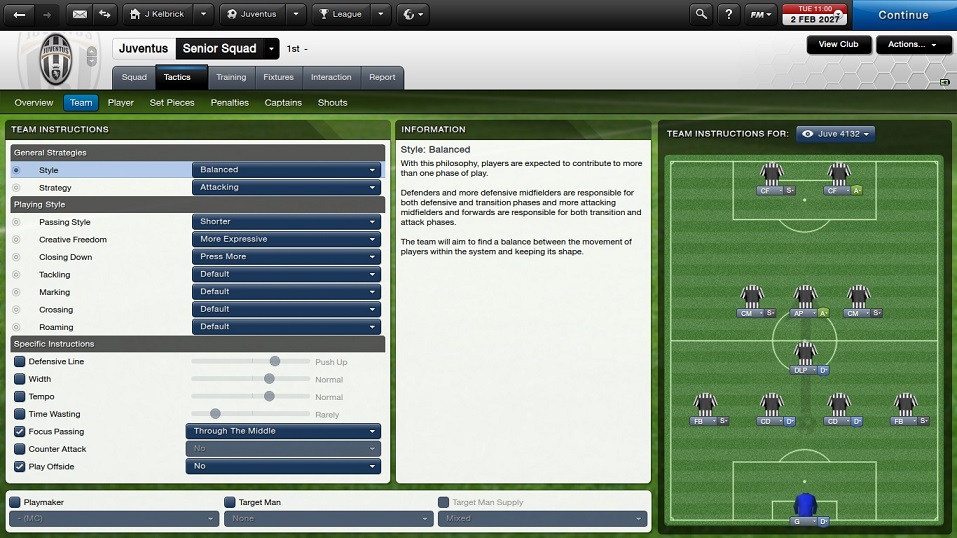 Roles advice
* Flat back four
* One deep lying playmaker
* Three centre mids, the middle one is an advanced playmaker attacking
* Two complete forwards, one support one attack
Screenshots
Here are my results from the 2016/17 season:


This next screen shot is taken from my Champions League final against Chelsea in 2026

Lastly I just want to state I'm not a cheat, no saving before big games (I lost my first champions league final to Bayern on pens in 2015)
Let me know if this tactic works for you, give it time before sending me hate mail if it doesn't, haha. I will start testing it on lower division teams soon.
Good Luck