Here we are back again with another European list of clubs whom here on FMScout we are excited to take over and rebuild on our FM23 saves.
We made some good and interesting choices in our previous article and we thought we would provide 20 more clubs for this part 2 from all around Europe.
I personally would like to thank JakeCooperFM for the awesome video he has made on the first article we published here, a thank you to Syb for his contributions and allowing me to bug him for ideas, and I also would like to thank the community for their comments and contributions as well. Of course there are some very obvious selections such as Saint-Etienne we highlighted in the previous article amongst many others - but my goal is to deliver some different selections which may catch your fancy as a manager… and of course selecting a few of those obvious choices too.
Anyways, here are 20 more European teams!
–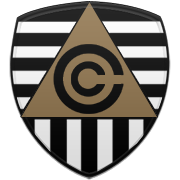 PFC Slavia Sofia - Bulgaria - First League [1st Tier]
The Whites are one of only two Bulgarian football clubs that have never been relegated with the other being city rivals Levski Sofia. The difference is that Levski is more successful with 26 league titles while Slavia only have seven. In fact Slavia are not the only ones who could use a bit of a rebuild in Bulgaria with giants CSKA Sofia, Lokomotiv Sofia and Botev Plovdiv not winning league titles in a long time thanks to the 11 year title winning run by Ludogorets. Either way, the club have been near the upper mid-table and a cup win recently has seen good progress but the threat to topple Ludogorets is still a distance away. On top of that they are still far away from their rivals in terms of trophies won and becoming a threat on the continent again is very unlikely.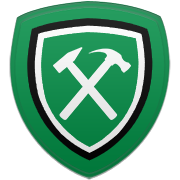 FK Viagem Příbram - Czech Republic - Czech National Football League [2nd Tier]
I bring to you this club from the second tier of Czech football as they are the third most successful club in the former Czechoslovakia. Some of you may know that the club I'm referring to is the now dissolved former giant of Dukla Prague. This modern club is the birth after the merger between Dukla and FC Příbram in 1996 and the true spiritual successor, not the current club called FK Dukla Prague. Since the merger, the club has spent the majority of their time in the first tier but now find themselves back in the second tier. Inheriting and building upon their past will be difficult but key as the former European Cup semi-finalists known as Dukla Prague sink lower and lower down the league tables.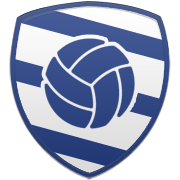 Birmingham City FC - England - EFL Championship [2nd Tier]
I think there's about 50 clubs between the second and fourth tiers in England where I can make an argument that for your FM saves, a club needs a rebuild. I've decided to avoid a few of the overly obvious and go with Birmingham City who are in definite need of some care as they strive to avoid relegation to the third tier. The first English club to reach a major European final, the blues are a large club but in truth have pretty underachieved for what potential they do have. Despite spending roughly over half of their history in the top flight of English football, they've been in the second tier for over 10+ years now, and when they have been in the top flight - no major waves have really ever been made at the domestic level (apart from two league cup wins). Recent seasons have seen several relegation scraps as the threat of dropping another tier looms large for the club who are overshadowed by their hated rivals Aston Villa.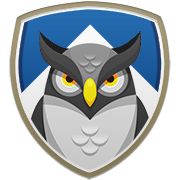 Oldham Athletic - England - Vanarama National League [5th Tier]
Making history last season, Oldham Athletic are the first side to have played in the English Premier League when it was formed for the 1992/1993 season and are relegated outside the English Football League pyramid. The past few years have been rough for The Latics as several financial crises' hit the club which saw them quickly tumble over the past few seasons to now England's fifth tier.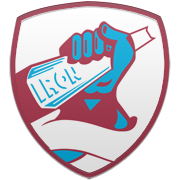 Scunthorpe United - England - Vanarama National League [5th Tier]
Originally, Scunthorpe United were viewed as a very financially prudent club - able to function well and be one of the very few clubs who were debt free in England. It turned sour so quickly with questionable board decisions and the club seemingly ruined overnight, from nearly flirting with promotion to the Championship [2nd Tier] just a few seasons ago to now ending their 72 year stay in the English Football League. Scunthorpe United are now in a situation where they need a complete rebuild both on and off the pitch as they fight it out in non-league football.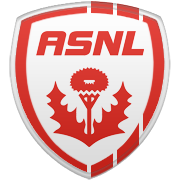 AS Nancy Lorraine - France - Championnat National [3rd Tier]
Since 1967 when the club first reached professional status (hence the reason why on the badge it shows that year rather than the foundation date which is in 1910) Nancy now find themselves in uncharted waters - playing in France's third tier. It's quite incredible to see this when the club was a promotion hopeful to Ligue 1 last season - but it ended in relegation. What makes this more difficult is that there are SIX relegation slots for just this season in the Championnat National as the FFF restructures the French league system - and only two promotion spots. At the time of writing, Nancy are struggling and are an early favourite for another relegation. It is sad to see les chardons struggling so much when they are renowned for having good facilities, producing good solid talents and players throughout their history. Now the fight is either to survive or crash into obscurity.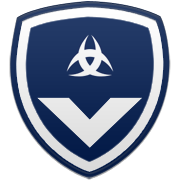 FC Girondins de Bordeaux - France - Ligue 2 [2nd Tier]
Fine, I'll bite on one of the obvious clubs to manage for FM23. Bordeaux finished bottom of Ligue 1 last season which is big news because of the stature of the club in French football. However more shocking news came on June 14th, 2022 when the DNCG decided to relegate them down to the Championnat National (3rd tier) due to financial issues. In short, the club appealed and won, meaning that for the start of the 2022/2023 season, the club remained in Ligue 2. However as mentioned in the previous article, Ligue 1 is trimming down to 18 teams meaning that there are only 2 promotion spots available for this season and four relegation spots down to the Championnat National. That combined with the recovery from financial issues means that it is not as simple of a promotion task as one may conceive.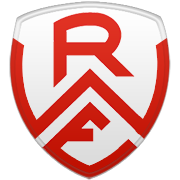 Rot-Weiss Essen - Germany - 3. Liga [3rd Tier]
Another country with plenty of wonderful clubs to manage is Germany, and it is well known in the FM community the clubs whom you currently find in both the second and third tier that have fallen and need a rebuild. Despite that, I've decided to select a team in the third tier who just got promoted from the Regional leagues in Rot-Weiss Essen. They were the first ever German side to play in the European Cup for the inaugural 1955/1956 season losing in the first round to Scottish side Hibernian. The decline and financial problems started early though, becoming a solid second and third tier side in the 1980's and in recent times saw insolvency in 2010. Now they're back in the third tier for the first time since 2007/08 but little is expected of RWE as they strive for survival.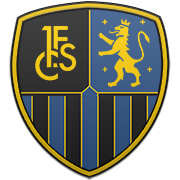 1. FC Saarbrücken - Germany - 3. Liga [3rd Tier]
I'm going to stick with the German third tier for a moment and bring up another club in 1. FC Saarbrücken who have a unique history of playing and providing majority of the players for Saarland in their World Cup Qualification and were their representative in the inaugural European Cup in 1955/1956 playing AC Milan in the first round and even winning the away leg but losing on aggregate 7-5. They were re-integrated into the West German football system after Saarland reunified with West Germany in 1957 where they've been playing ever since. In recent years after promotion from a six-year spell in the Regional leagues in 2019/2020, Die Molschder have been pushing near the promotion spots the past two seasons and look to be more competitive this time around.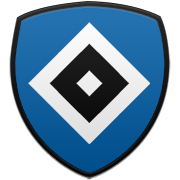 Hamburger SV - Germany - 2. Bundesliga [2nd Tier]
I've picked a FM comfort choice club with HSV as a club to rebuild. They were quite a popular choice a few seasons back after their relegation for the first time occurred, and now I still say they are an excellent choice to rebuild. They have history both domestically and at the biggest European stage, you can consider them a "Sleeping Giant" with their popularity and support. For now, they still remain in Germany's second tier, narrowly missing out on promotion as they lost the promotion playoffs to Hertha Berlin. Once promotion is achieved, reaching the European places again will be a monumental fight as other clubs look to build and do the same.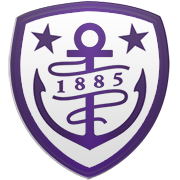 Újpest FC - Hungary - Nemzeti Bajnokság [1st Tier]
Only the legendary club Ferencváros (33) and MTK Budapest (23) have more league titles then Újpest (20) in Hungary and they have been in the top flight for 108 years consecutively. The difference though is that Ujpest have not won the league title since the 1997/98 season with only a few Hungarian cups to cover the long title drought. Hungary's football dynasty is well documented and Ujpest in the early years were one of the most formidable, but now it's a long way from those days and focusing on winning a league title comes first before eventually pushing on to European adventures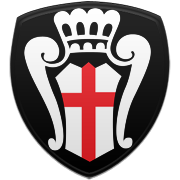 F.C. Pro Vercelli 1892 - Italy - Serie C, Group A [3rd Tier]
In case you haven't noticed it - Italy is littered with clubs who have been bankrupt, reformed, or find themselves in some sort of scandal and currently play in the lower tiers. Serie B holds the more larger well known Italian clubs at the moment but Serie C has their fair share too and we've picked Pro Vercelli as the club to manage. It's a popular FM choice as in the early Italian football years, they were the biggest club in Italy winning Serie A seven times which puts them tied-fifth and ahead of Roma, Lazio, Napoli, Sampdoria, Cagliari and Fiorentina. The decline happened generations ago as professionalism and the rise of larger industrial and business cities saw Pro Vercelli lose their foothold in calcio's early few decades. The fight back to the top is a long way to go and another Scudetto seems an impossible dream.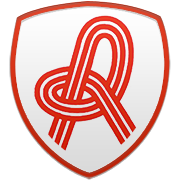 L.R. Vicenza - Italy - Serie C, Group A [3rd Tier]
I could choose a number of clubs - especially in Serie B - but I've decided to stick in Serie C this time with recently relegated side Vicenza. Majority of their time in Serie A came during the 1960's, 1970's and 1990's when Serie A was the cream of the crop in Europe at the time. They even won the Coppa Italia in 1996/1997 and were Cup Winners' Cup semi-finalists losing out to Chelsea 3-2 on aggregate the following season. Relegation followed quickly afterwards and the club has been languishing in the second and third tiers recently as financial issues (of course) and off-field issues (again shock) have plagued the club in recent years where they declared bankruptcy in 2018. A quick return to Serie B saw an immediate relegation recently and pushing back is a difficult task.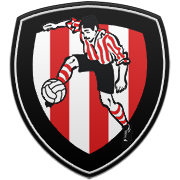 Sparta Rotterdam - Netherlands - Eredivisie [1st Tier]
The oldest professional football club in the Netherlands, Sparta Rotterdam are six time league champions which puts them behind city rivals Feyenoord, amatuer side HVV Den Haag and the two giants; Ajax and PSV Eindhoven. Their successes came in the World War years and a brief period in the late 1950's and early 1960's which accumulated all their major honours. In modern times, they tend to be a lower mid-table and relegation contender in the first tier and promotion hopeful in the second. The challenge though is to compete against the rest, pushing further up the table and eventually try and challenge local giants Feyenoord for the city of Rotterdam.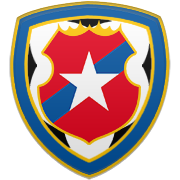 Wisła Kraków - Poland - Fortuna I liga [2nd Tier]
One of the most successful and historical clubs in Poland, The White Star find themselves back in the second tier for the first time in just over 25 years. The club rank fourth in Poland with 13 league titles won, have the second most number of victories in Polish top flight history and have a respectable European competition presence in their history. The steady decline is now complete and Wisła Kraków must now fight their way back to promotion and reach the glory heights they enjoyed not so long ago.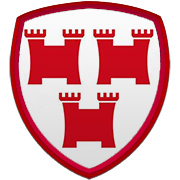 Shelbourne F.C. - Republic of Ireland - League of Ireland Premier Division [1st Tier]
One of Ireland's more successful clubs, Shels became the first Irish club to reach the third qualifying round of the UEFA Champions League in the 2004/2005 season. What ensued was financial implosion and off-field struggles resulting in a demotion to the First Division by the FAI. Since then, Shelbourne have spent majority of the time in the second tier with brief stints back in Ireland's first tier where they currently are after promotion last season. Whether the successes from yesteryear return remains to be seen.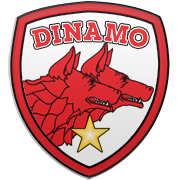 FC Dinamo Bucureşti - Romania - Liga II [2nd Tier]
Without question, Romania's second biggest club behind eternal rivals FCSB (Steaua Bucharest) are Dinamo Bucureşti and they are also arch rivals with Rapid Bucureşti who are three time Romanian champions. However, they were just recently relegated for the first time in their 74 year history after losing in the relegation play-offs. European pedigree and domestic dominance is now long gone for the club as they look to rebound and get back to where they belong and eventually win their first league title since 2006/2007.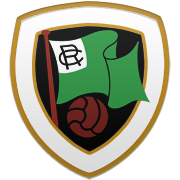 Racing de Santander - Spain - Segunda Divisíon [2nd Tier]
Not the biggest club in Spain, Los racinguistas since the early 1990's were a consistent top flight side. Never really achieving anything too grand and mostly flirting with relegation during their stay in La Liga which culminated in relegation during the 2011/2012 season. However, a severe institutional and economic crisis thanks to their previous owner saw the club fall out of professional Spanish football with another relegation the following season. The owner's wealth was founded on defrauding businesspeople and eventually deemed unfit-to-own, the players weren't paid and refused to play portions of a cup tie where angry fans then stormed the directors' box. That was as recent as 2013, and now the club are bouncing between the second and third tiers of Spain over the past few seasons.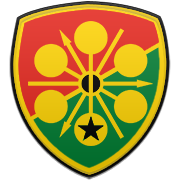 GAIS - Sweden - Ettan, Södra [3rd Tier]
Normally when talking about Sweden in past articles I've highlighted IFK Göteborg as the club to rebuild - and that still remains true now. However I've turned my attention further down the Swedish pyramid where plenty of clubs are in need of a rebuild and focused on GAIS who were just relegated from the Superettan [2nd tier] last season. In the early years from post World War 1 onwards there was plenty of success but circumstances turned for the worse. Continuous underperformance meant that GAIS lost out to IFK Göteborg as Gothenburg's leading club. From the 1970's onwards it was overall an underperformance and now find themselves sinking lower after dropping down another tier to where they currently fight it out.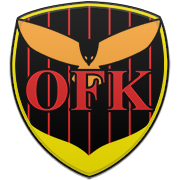 Östersunds FK - Sweden - Superettan [2nd Tier]
I'm going to stay in Sweden to talk about a modern club that many in England may be aware of in recent times and that's Östersunds FK. I bring them to your attention because of their meteoric rise under Graham Potter which saw them rise from the 4th Tier to the 1st Tier in the span of 6 seasons and even compete in the Europa League as recently as the 2017/18 season. After Potter left however, the club only lasted three more seasons in the Allsvenskan [1st Tier], dropping lower each time and now find themselves recently relegated back in the Superettan [2nd Tier]. The scary part - is they look set for back-to-back relegations as at the time of writing they're scrapping it out at the bottom and look to be set for life in the lower leagues once again. Quite a crazy life span for a club that was only founded in October 1996.
-
That's it from me. You have any other club in mind that you are going to manage for FM23? Let us know!