Based off last year: (Players already at -95)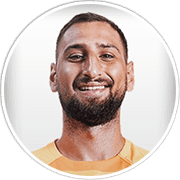 Gianluigi Donnarumma
– Gk – AC Milan – Italy
Set at -95 in FM19, it is most likely that Donnarumma will stay at this potential ability. However, he has not set the world on fire with performances and will most likely not get upgraded to a PA-10. A downgrade? Not likely either.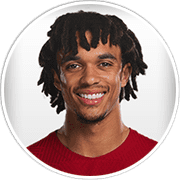 Trent Alexander-Arnold
– D/WB R, DM, M RC – Liverpool – England
Out of all other players, Trent definitely looks like the one player who would break into the PA-10 bracket. Performing at such an admirable level last season and being arguably one of the best full backs in the game going forward, no doubt he will at least keep his PA-95 ability for now. There is also a possibility that Trent goes off the negative potential ability and has a set PA from the outset, nothing really is for certain on this one.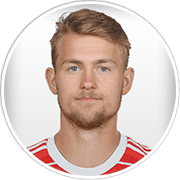 Matthijs de Ligt
– D C, DM – Juventus – Netherlands
One of the best defenders last year, de Ligt most definitely deserves his PA of -95. However, some minor weaknesses which were noted in Ajax's mesmerizing run along with a tough start to life in Italy will most likely keep him at the PA-95 but not enough to be downgraded.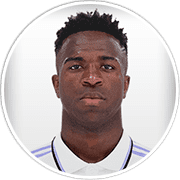 Vinicius Junior
– AM L, ST – Real Madrid – Brazil
Has performed well under his first season with Real Madrid but nothing quite ready to bump him up to a PA-10. So far this season there is little to go upon which suggests he deserves a PA upgrade. Quite rightly to be judged at the still very impressive PA-95 for now, a possible winter upgrade is available. Like his National and Club team mate Rodrygo, it would need to be some significant performances for there to be a PA-10 upgrade during the winter update.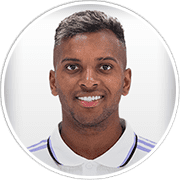 Rodrygo
– AM RL, ST – Santos – Brazil
A brilliant talent with boat loads of potential. However his lack of appearances for Real Madrid may stop him from being upgraded to a PA-10 despite performing well for Santos. He is still young at 18 so it is probably best that he stays at a PA-95 with only a potential upgrade in the winter update depending taking him up another level based on how he performs. Mbappe potential? Not quite.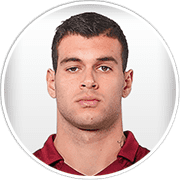 Pietro Pellegri
– ST – Monaco – Italy
A talented player who has a lot of talk around him but not many performances to back up an upgrade to PA-10. A few appearances for Monaco so far have looked okay but not enough to merit an upgrade. Even if more consistent appearances were to occur it does not look like an upgrade is coming during the winter update either. A potential downgrade to PA-9? It would not seem like it as he still is a bit too young to judge a downgrade.
Possible PA-10 but solid PA-95 Shouts:
It is very difficult to have a PA-10, in fact no player in FM19 had a PA-10. Keeping that in mind the following players may still have a potential to be brilliant in the future but are most likely guaranteed a -95 Potential Ability.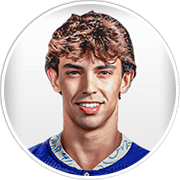 Joao Felix
– Atletico Madrid – Portugal
The standout young star of last season with Benfica, and an eye watering transfer to Atletico Madrid already in the bag, most definitely Felix will be given a PA-95. Is it enough to warrant a PA-10, while he was extremely impressive, Atletico Madrid are on a completely other level and his performances in La Liga and the Champions League will be the judge of that. His performances at international level as well suggests that a PA-95 is the perfect Potential for him.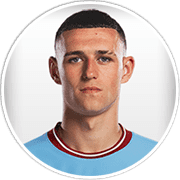 Phil Foden
– Manchester City – England
Phil had a fixed PA last year, his lack of game time under Guardiola may bring his Potential back to a negative number. He is still young enough that a PA-95 does not seem out of the question. It may be possible that it stays fixed though or is slightly tuned from that.
Ansu Fati
– FC Barcelona – Guinea-Bissau / Spain
Not in the database last year, many are watching with interest the next La Masia star's performances for this season. Exploding onto the scene just this season gives very little data in regards to judging him at the top level, though he has been nothing short of brilliant so far. PA-95 is definitely not within reason a good starting point for the 16 year old, however a PA-10 may only be reached in the winter update but most likely next year's FM installment if he performs to all the hype.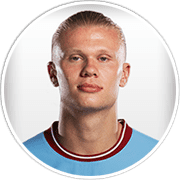 Erling Haland
– FC Salzburg – Norway
With an outlandish goalscoring record in Austria and performing well in the two Champions League games so far this season; most definitely an upgrade can be seen for Haland. His exploits have earned him senior appearances for Norway and this could upgrade him from a PA-9 to a PA-95, enough for a PA-10? More data and performances may be needed but if he continues the way he has been playing, a winter update PA-10 is perfectly possible.
Mohamed Ihattaren
– PSV – Netherlands / Morocco
A PSV youth product, Ihattaren has started off brilliantly so far this season and has performed well ever since his debut in late January 2019. Definitely at least a PA-9 with a PA-95 a real possibility. PA-10 is most likely out of reach but if he continues his form, a winter update PA-10 is definitely possible.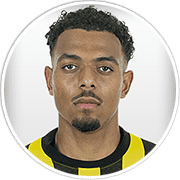 Donyell Malen
– PSV – Netherlands
Another PSV player, Malen has been nothing short of brilliant this season, and last season was nothing to laugh at either. It is probably not enough for a PA of -10 but a PA-95 looks pretty much guaranteed. His age of being 20 years old and performances may just make SI to give him a fixed potential instead of a PA, whatever that is, it is definitely north of 170.
Gabriel Martinelli
– Arsenal – Brazil
Arsenal gambled while much of the big teams in Europe wouldn't. His goalscoring exploits may warrant plenty of hype and a PA-95 as the sample size is too small to make any further judgements. However, this is one player on this list which is most likely to be a PA-9 instead. Not enough has been seen of the young forward to come to any sort of conclusion. But if things continue, definitely watch him after the winter update.
---
Other Shouts for PA-95 Potential:
Of course there are many other names that could be suggested to have a lucrative potential ability of -95. Many youngsters not mentioned may already have fixed potentials from SI and therefore may not be on this list. Also there are plenty of youngsters who had lower PA's or not even in the database in FM19 but will be this year. The following along with several others not listed definitely are those to keep an eye out and may have high PA's.
• Alphonso Davies – Bayern Munich - Canada
• Harvey Elliot – Liverpool – England
• Karamoko Dembele – Celtic – Scotland / England
• Takefusa Kubo – Real Madrid – Japan
• Takuhiro Nakai – Real Madrid – Japan
• Fabio Silva – Porto – Portugal
• Alban Lafont – Nates (Fiorentina) – France / Burkina Faso
I am sure I have missed several players that you may know about. Whether they are a high potential or not, what other "wonderkids" out there do you feel should be mentioned and taken note of for the future?