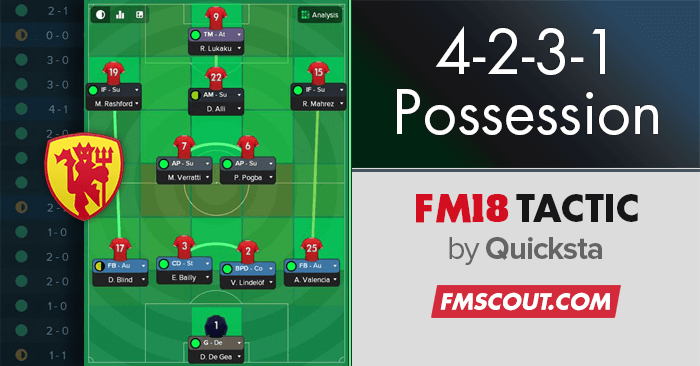 This is my 4-2-3-1 Wide tactic for Football Manager 2018 that I have used with Manchester United.
This tactic has given me great results. It has allowed me to have 60% possession even away from home.
The main thing is that the wingers MUST be inside forwards. The tactic works if they are on support, but works better if they are on attack.
The 2 MC and 1 AMC are all on support as to not over expose you.
I won the Premier League and Champions League in my 1st season.
Undefeated in Premier League throughout the second season, but both League Cups and Champions League didn't end so well.
I hope you all like it.