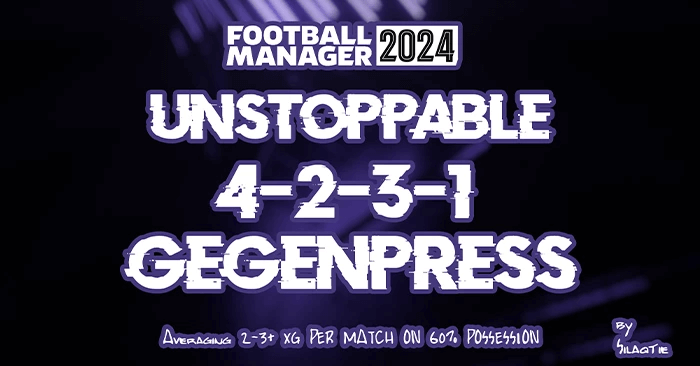 Gegenpress is a high-intensity playing style that focuses on pressing the opposition team as soon as they gain possession of the ball, this tactic requires a high level of fitness from our players but it can be incredibly effective when executed correctly.
The tactic has been tested with multiple mid & high-tier teams using vacation and playing some to ensure its effectiveness.
To name a few: PAOK, Levekusen, Monaco, AZ, Flamengo, Vissel Kobe, Arsenal, Real Valladolid
The set-pieces made specifically for this tactic and if you are interesting in those as well, I can definitely include them just leave me a comment below.
The tactic averages 110 FOR and around 30 AG, with very strong possession and attacking chances, around 10-15 attacking chances with 7-12 on target, which makes it REALLY strong. I have few games where I scored less than 4-3 goals.
You can definitely make it stronger defensively by pushing your out of possession press by making it mid or low block (low block works way better) at the cost of not pushing as much as the tactic needs to avoid the opposition.
Analyze the positions I've given you and grab specific players for it to work 100% those positions are easy to find players with those attributes easily.
DO NOT MESS WITH THE TACTIC IF YOU'RE NOT SURE WHAT YOU'RE CHANGING.
*Note: The tactic will struggle to work if the players are not playing an aggressive out of possession style, which means YOU NEED the players to step up more and get stuck in, I haven't had any problem with those ones disciplinary-wise beside some yellow cards of course but not in extreme manner.
The tactic
In possession
In transition
Out of possession
Let me know how it goes in your save in the comments.