I transferred my save from FM23 over half way through the 41/42 season and, after some tinkering, I am ready to share this revised Angeball tactic.
After 13 years as Salford manager which culminated in becoming the PL champions for 4 consecutive seasons, I had moved to Juve where I implemented The Angeball. With Juve I reclaimed the scudetto from Napoli and won the Champions League in my third season, beating Pep's Salford in the final.
At this point I decided a real challenge was in order to finish off the save, so I took the vacant job at Montpellier with the goal of usurping PSG who had won 19 Ligue 1 title in a row. It took about 10 matches for the team to adapt to The Angeball, then we took off winning 9 in a row.
At this point FM24, was released so I transferred over and found the tactic was quite unstable, conceding too many chances and more goals, but I hung on while making adjustments to player instruction and took the title from PSG. I then continued to tinker during a second successful Ligue 1 season and now the tactic is ready to share.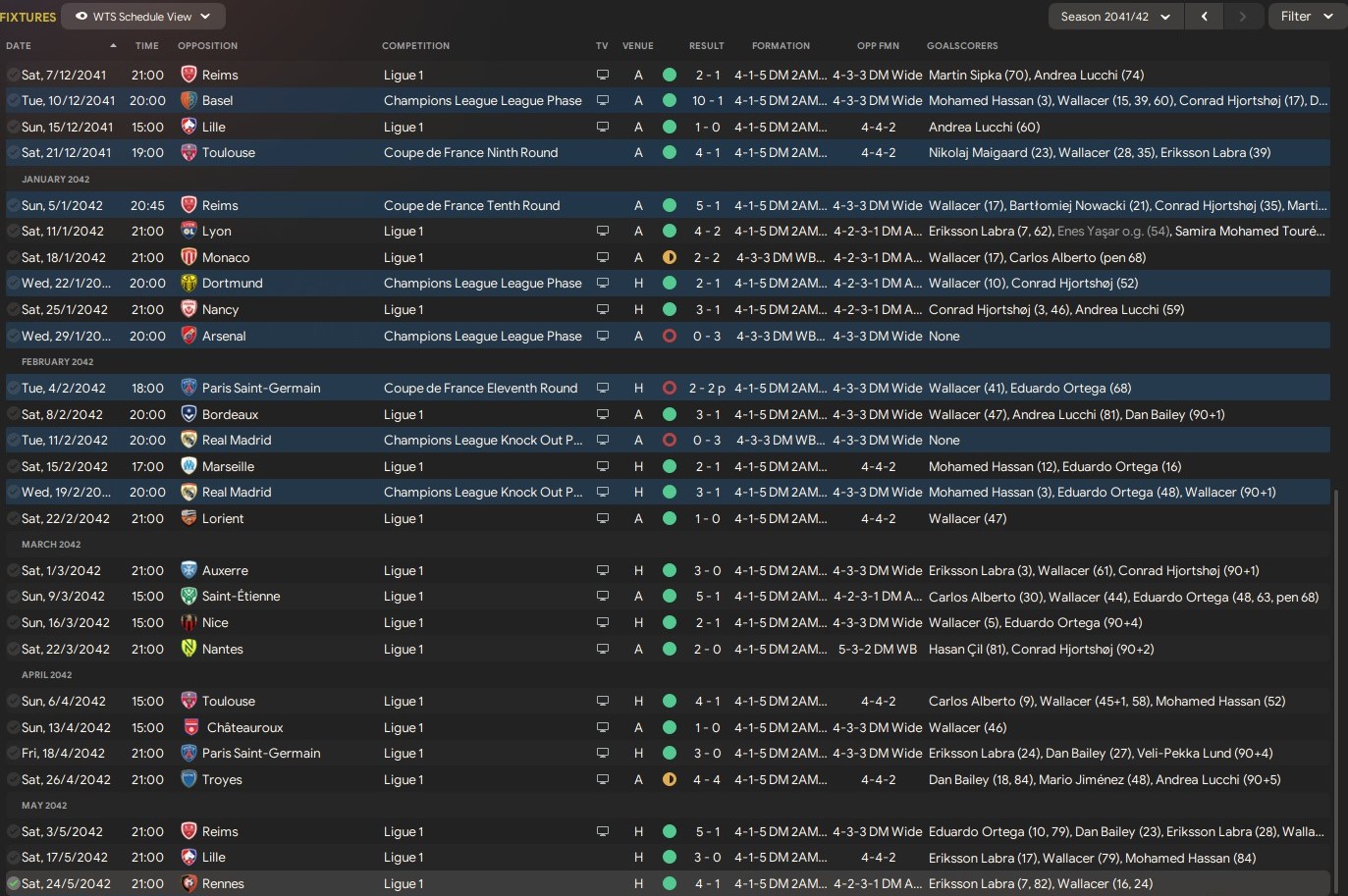 Tactic Overview:
High-Pressure Play:
Angeball emphasizes an unyielding press, reducing the opponent's time on the ball, quickly regaining possession, and transitioning rapidly from defense to offense​.
Short Passing and Swift Ball Movement:
Once possession is regained, players are instructed to engage in short passing, moving the ball swiftly across the field. This tactic employs a high level of creative freedom, allowing players to switch positions and exploit spaces, creating numerous goal-scoring opportunities​​.
High Defensive Line:
A high defensive line is maintained to ensure that the majority of gameplay occurs in the opponent's territory, applying continuous pressure and making it difficult for opponents to build attacks​.
Player Roles and Adjustments:
Inverted Wingbacks:
Defensive midfielders are retrained as Inverted Wingbacks who push into midfield, dictating the tempo and controlling the game flow​.
Defensive Considerations:
Vulnerability to Counter-Attacks:
This high-risk tactic can leave a team vulnerable to counter-attacks. Therefore, having pacy center-backs is essential to mitigate the threat posed by quick counter-attacking opponents​​.
The ultimate goal of employing the Angeball tactic is to relentlessly outgun the opposition in a thrilling goal fest, creating a spectacle of goals while keeping the game's tempo high and the action focused predominantly in the opponent's half​.
I hope you enjoy it as much as I have!