I think this one is definitely worth to share. Used it with Sporting CP. Got amazing results and it works like charm.
Only one player in the squad ended the season with avg <7 (and it was really close).
Didn't lose any match on domestic competitions (except League Cup).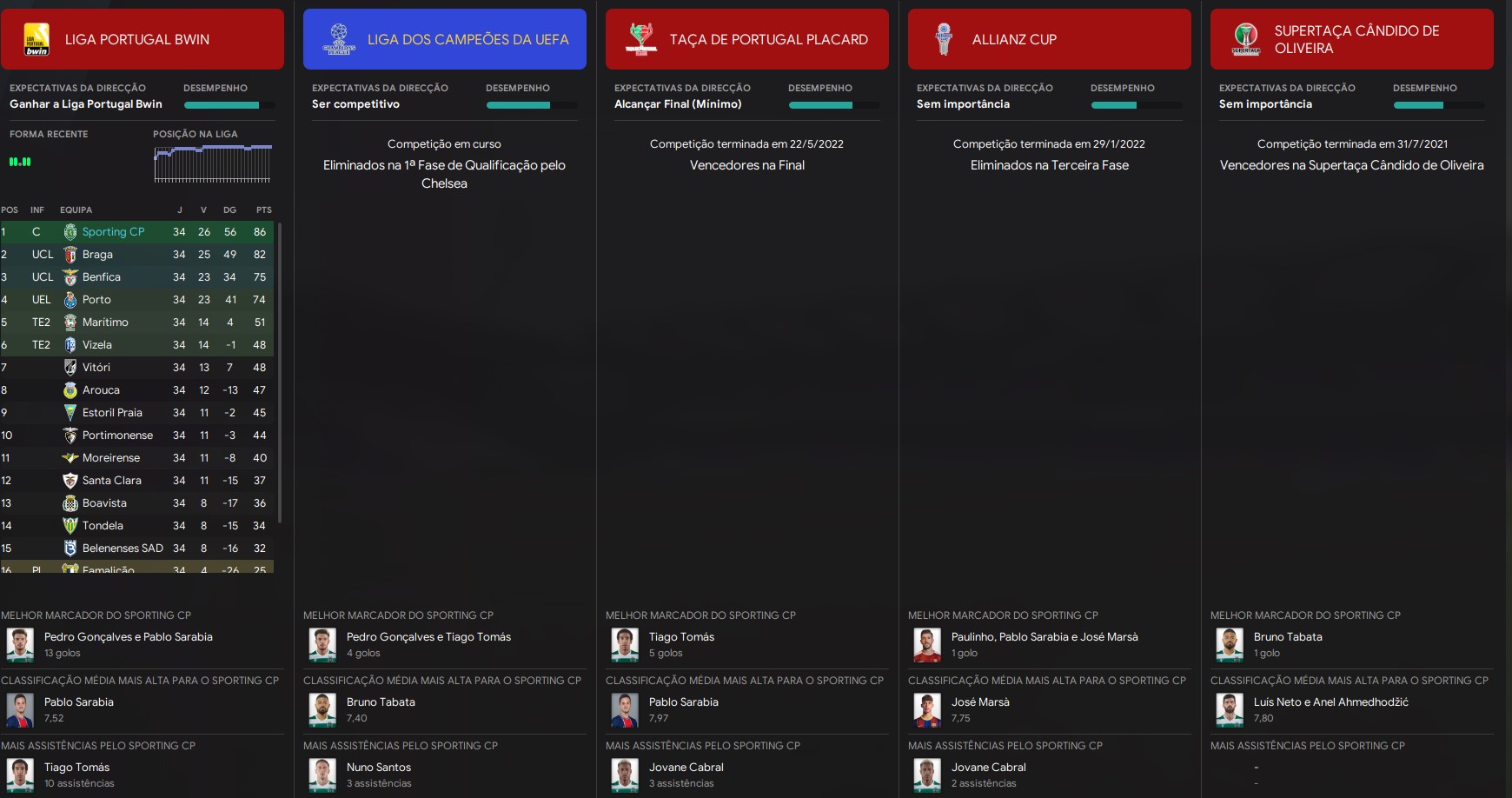 Best defence in the PT league by far. 2nd best attack.
1st place on CL group stage. Got beaten by Chelsea on penalty shootout (the away goals don't count anymore

)
I even sold 2 of my best players (Palhinha and Gonçalo Inácio) during the season. Had to replaced them by 2 young players that I've signed. Not massive impact though.
So here it goes:
More details:
[im=datas/users/f10_85179.jpgg]datas/users/f10_85179.jpg[/img]
Individual:
Starting 2nd season now...