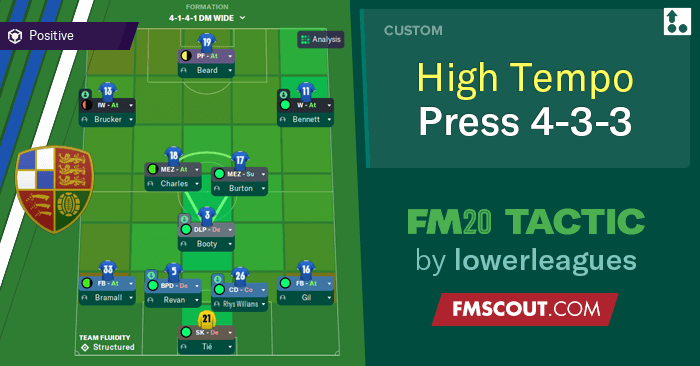 This year, I decided to challenge myself by starting in the National League South with my local team Wealdstone. The goal is to rise up the leagues and be in the Premier League within 10 seasons. I want my team to play attractive football and dominate possession.
We have gained promotion in consecutive seasons:
Despite no significant signings following promotion we now sit top of The Championship. I wasn't expecting this, and it's the main reason I am posting the formation here.
There is nothing original about the formation but it has proved very effective for my team:
In Possession:
In Transition:
Out of Possession:
Recommended Players:
Clearly you don't need world beaters, but if you can get players with the right strengths, it works.
FB: Decent pace and crossing ability.
CB: Pace is the most important quality!
DM: Preferred role of DLP. Once I signed a DLP their average rating was crazy.
CM: Preferred role of Mezzala.
W: Pacy with good finishing ability, Crossing is a bonus because the FB is the main source of assists from crosses. They swap sides and you need to set personalised instruction so that they are a Winger on their strong foot side, and an Inside Winger on their weak foot side.
ST: Pacy with good finishing.