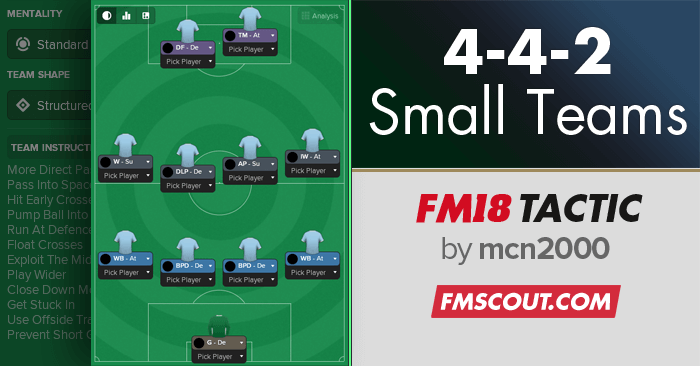 Hi there!
I tried this tactic with Guimarães and have only lost two games since I have started using it! I have beaten the best teams of the Portuguese league easily!
It´s a very good tactic for home games; you should play it with "standard" or "control".
In away games it's best to switch to counter attack to ensure that your defense is secure!
I can assure you that this tactic will push you very high on the league table!
Please be aware that I have not started the season with this tactic, but things weren't going that well so I decided to adopt the tactic that I previously used with Ipswich in FM17 (that got me promoted, and subsequently helped me qualify for UEL on my first PL season).