Because of
Jose Mourinho's dominating presence last season
, many expected him to easily defend Chelsea's crown this term. However, it's sad to say but, the reality has been vastly different.
In a very surprising turnaround, now Mourinho is 3/12 to be the next Premier League manager that is up for termination. But, what's even more concerning is that Mourinho seems blissfully unaware. This is despite the fact that he's picking fights with everyone, including the members of his first team, and he has been unable to inspire anyone.
With all of these incidents taking place, his excuses have begun to wear thin, especially when you consider how ruthless owner
Roman Abramovich
is. Time is running out for the beleaguered manager and a change in the coaching staff is vital for Chelsea's short-term progress.
Mourinho current stats is a shame, we would say that winning at casino has a better chances than him to stay at Chelsea. Maybe he actually should try his luck there, with
Over 200 features available at Royal Vegas Online Casino
.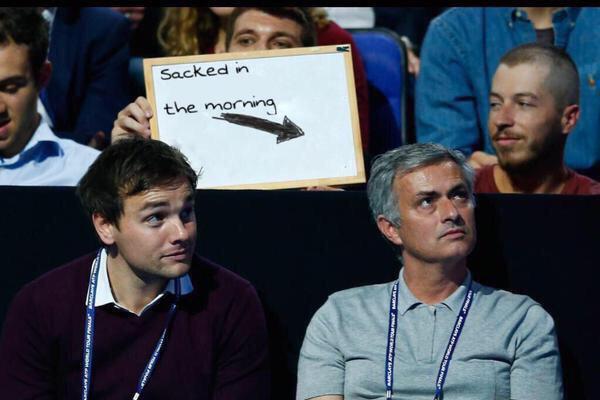 Need more convincing? Check out the following five reasons why the Blues should axe Mourinho.
1. No more support from the dressing room
Chelsea's players seem to have lost their spark and they are no longer showing the same amount of commitment, for the manager or the club, that they exhibited in previous seasons. The Blues are aware the Mourinho's under a lot of pressure, but this hasn't stopped words of discontent from being leaked to the press. No doubt the Portuguese will be highly insulted by these remarks and it will be hard for him to act as if they weren't uttered. Once a manager has lost the trust and respect of the dressing room, the situation begins to spiral out of control.
2. He's making bad decisions
Mourinho is changing and chopping his team, a sign that something's seriously wrong. Right now, it's obvious that Jose doesn't know who his best team members are, but with some of his star players messing up, it's hard to blame him.
3. His team is performing horribly
There's no ands, ifs, or buts, about it – Chelsea has been performing horribly this season, and that's being nice about the entire situation. In fact, a source from top leading sports news site says, "The lack of continuity at the club is affecting fans, players and sections of the coaching staff. Mourinho is making too many changes to the starting line-up on a weekly basis and those decisions are costing his side."
When it boils down to it, Mourinho isn't making use of his most committed footballers. And while it's true that his actions aren't helping him, it's important to note that the players haven't been living up to their side of the bargain either.
4. Unwelcome distractions in the form of off-field incidents
Ever since the season started, there have been dark clouds looming over Stamford Bridge. For instance, the Eva Carneiro case has been holding back Chelsea's progress in a big way; both on and off the field. The Portuguese has put himself in a dangerous situation and this has clearly affected him and, consequently, the club. His confidences seems to have shattered and it's beginning to ruin his legacy, especially when you consider how poorly he handled the immediate aftermath of the incident. Plus, to make things worse, he has been lashing out at the media constantly. And instead of swaying the public to his side, all it does is make him look pitiful.
5. Mourinho's leadership is taking Chelsea down the path to the worst title defense ever
If you were to take a look at the worst title defenses in Premier League history, the scope of the situation would be that much more evident, and you would see how lousy Chelsea is really performing. And if they don't change things up, Mourinho's men will soon join this list. But, unfortunately, it doesn't seem as if Chelsea is going to be able to turn things around in time. Mourinho's leadership isn't working and it has failed to inspire his big-name players to perform. If the Blues don't cut Mourinho's time short at Stamford Bridge, they won't be able to climb their way back up to the top this season.