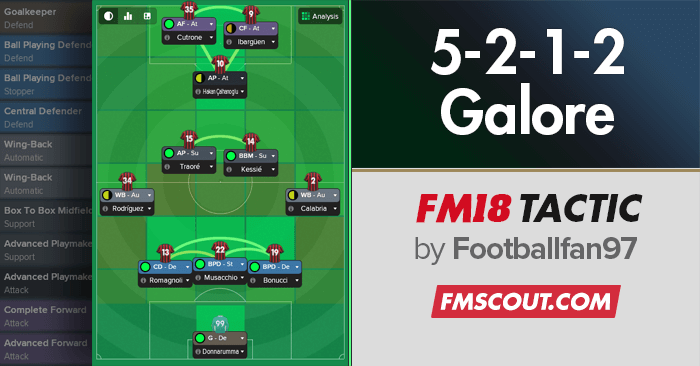 Hi, I introduce you to my FM18 Tactic "Erik Galore".
I'm utilizing a very attacking formation, which needs certain key players for best results.
IMPORTANT POSITIONS:
WINGBACKS
- find the best wingbacks in the game
BOX TO BOX
- high tackling and aggression to win back the back up front in the field
ADVANCED PLAY MAKERS
- look for passing, vision, technique, first touch
Also make sure you have the best wingers you could find as you will get a lot of crossing from them.
I let my assistant handle opposition instructions and always focus on attack movement.