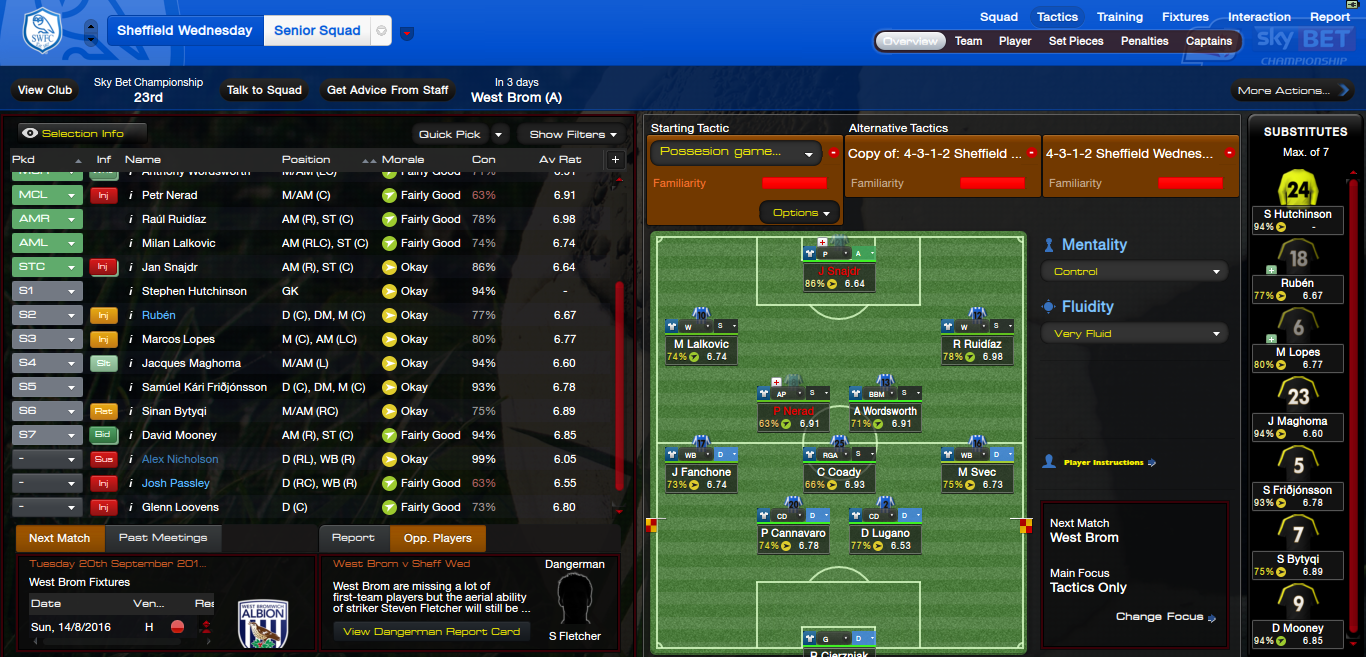 Here are my tactics. I used this to get promoted with Brighton and win the league.
I also have other tactics, one specifically that I used to get into a promotion spot with Sheff Wed last season.
I've been with Sheffield Wednesday for 4 seasons. This tactic doesn't have many problems with past experience, I set my squad bonus payouts to high, and I just can't win anything
Here's my season so far.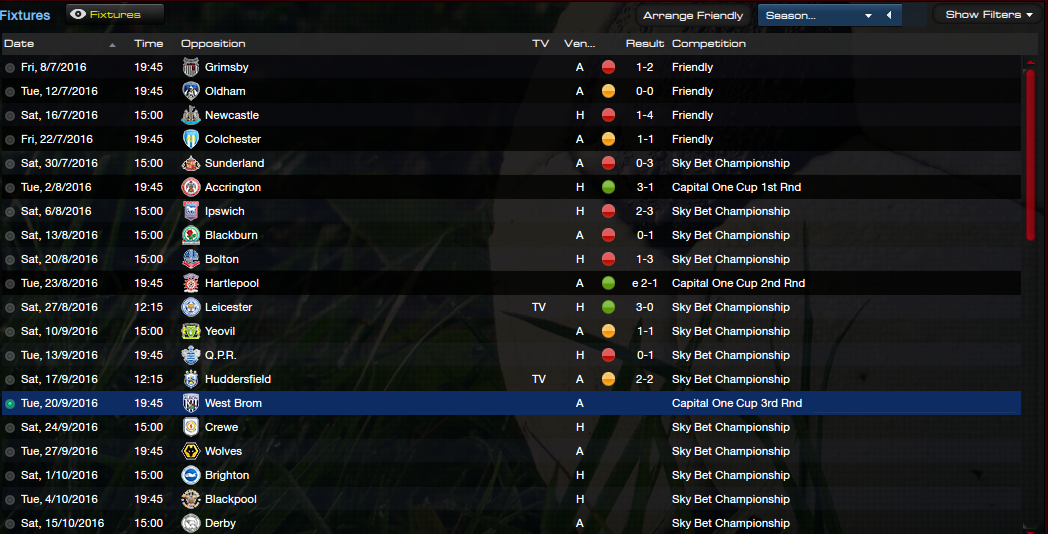 Help?