http://www.footballaid.com/uploads/teams/1299837343___Stoke_City_Banner.png
Introduction
Hey guys, this is my
fourth
and most likely my final story before the launch of Football Manager 2015. I'm a casual player of Football Manager and an average player at best, I've had my good saves (Liverpool, Arsenal and Juventus) and my bad saves (Chelsea). The persona that I will be using in this save is just myself.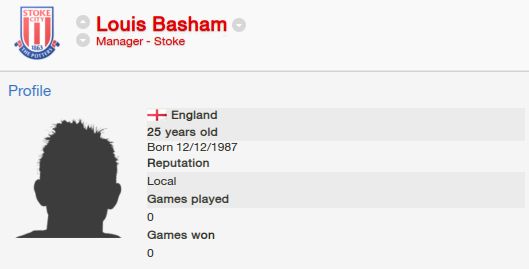 I
will
be accomplishing the following things:
English Premier League

(1st)

English FA Cup

Champions League

Euro Cup

Capital One Cup

Club World Championship

Euro Super Cup

English Community Shield

World Cup
I will be updating this save when it feels necessary (monthly reports), this way it keeps pressure off my shoulders and I have more fun. Anyway, this was a very brief introduction. I would like to ask you this question..
Who should I sign for Stoke?