http://www.footballtransfertavern.com/wp-content/uploads/2013/07/Christian-Benteke1.jpeg
Christian Benteke won man-of-the-match today against Netherlands.
Both teams qualifying for the second round in the World Cup, this will be a match to remember. Netherlands undefeated thus far in the World Cup take on Belgium who has had a rough start of only collection five points in the group stages falling second under Japan. Japan takes on U.S.A later on in the day.
Belgium
1 - 1p
Netherlands

Memphis Depay (33)
Belgium XI:
Thibaut Courtois, Luis Pedro Cavandra, Toby Alderweireld, Vincent Kompany (c), Thomas Vermaelen, Marouane Fellaini, Youri Tielemans, Radja Nainggolan, Axel Witsel, Christian Benteke and Romelu Lukaku
Netherlands XI:
Tim Krul, Daryl Janmaat, Douglas, Giliano Wijnaldum, Daley Blind, Jorrit Hendrix, Jordy Clasie, Kevin Strootman (c), Bob Schepers, Memphis Depay, Luuk de Jong
Netherlands looking to have the weaker squad compared to Belgium. However, Belgium hasn't put Eden Hazard in there squad in which is a key player to his club (Chelsea) and his national team. Netherlands haven't selected Robin van Persie, who hasn't scored in this World Cup finals yet.

33'
- Memhpis Depay skips past Vincent Kompany but is pressurised by Thomas Vermaelen, forced to pass to captain - Kevin Strootman, a quick flick on to Memphis Depay. He has to bury this. GOAL! Belgium defenders claiming for offside but it's been given.
60'
- Romelu Lukaku uses his strength to dispossess Daley Blind, he's running with the ball towards Netherlands' goal. Christian Benteke runs opposite of Romelu Lukaku in a large amount of space, Tim Krul comes out towards Romelu Lukaku, he swiftly passes to Christian Benteke. An open goal, GOAAALLL! BENTEKE EQUALISES!
102'
- Penalties is always a nervous time for any team. Youri Tielemans stepped up to take the spot kick, and completely buries it in the bottom corner. Douglas began his run up and missiles it into the top corner. Substitute Steven Defour rolls up his socks and prepared to take his penalty. He hits it but Tim Krul saves it! Holland win the shootout!

Belgium had more chances however didn't do very much with them, mostly them whistling wide or blazing over the top. Netherlands had more on target however, it was the penalties which had to decipher the winner. Overall, Belgium had 9 shots and Netherlands had 7.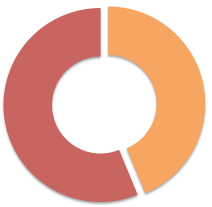 As expected from what we have seen this competition. The Netherlands completely dominated the possession. They didn't much with it, not enough to skip past the dreadful and nerve-racking penalty shootout. Which is mainly dictated on luck. Nonetheless, Netherlands had 59% of the ball while Belgium has 41% of the ball.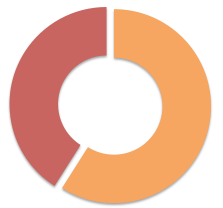 The passing completion was quite even in this match, both of the teams were clinical and precise with there passing. Making 3 clean-cut chances per team. Overall, Netherlands had a solid 84% pass completion rate meanwhile Belgium had a nice 79% pass completion rate.