Due to the ending of my
old save
I have decided to try something new. I have never played in the Dutch league, I don't know who is good and I don't know who is bad. I have decided to be Ajax because they have Champions League football and that is probably my favourite thing about Football Manager. The goals below are the following: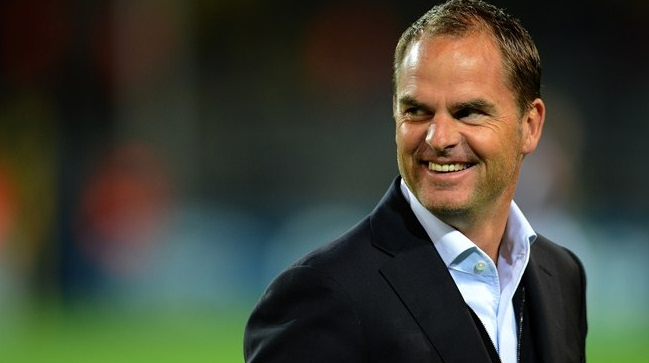 I will be playing as the current manager Frank de Boer. A short biography is below:
In 2007, De Boer took up a coaching role at his former club Ajax where he was in charge of the club's youth sector. During the 2010 World Cup, he was the assistant of the Netherlands national football team, with retired player Phillip Cocu. On 6 December 2010, after the resignation of Martin Jol, De Boer was appointed caretaker manager of Ajax until the winter break. His first game in charge was a UEFA Champions League match against A.C. Milan at the San Siro, a game they won 2–0 through goals from Demy de Zeeuw and Toby Alderweireld. He then went on to help Ajax become champions of the Eredivisie for the 2010–11 season in a 3–1 home victory over FC Twente, the champions of the previous year, on the final matchday. Making the first year of his professional coaching career a golden one. "I couldn't have wished for a more beautiful birthday present," said Frank de Boer, as the club's 30th championship was won on his 41st birthday.
In two and a half years at the helm of Ajax, Frank de Boer has already won three championships, making eight in total (when including the five that he won as a player). According to reports, De Boer was offered the chance to interview for the Liverpool job but turned it down to remain with Ajax. "I am honoured by the request but I have only just started with Ajax," he said. In 2013, De Boer received the Rinus Michels Award for manager of the year in the Netherlands after leading Ajax to their third successive Eredivisie title.
On 27 April 2014, De Boer won his fourth successive Eredivisie title with Ajax, the first manager ever to achieve this in the Dutch league. Moreover, it is the first time Ajax has ever won four successive titles. De Boer has now won nine championships with Ajax, another record. Johan Cruijff, Sjaak Swart and Jack Reynolds all won eight championships with Ajax.
In May 2014, De Boer was heavily linked to the manager's job at English Premier League side, Tottenham Hotspur.