Hey guys. I've already started this save, and it won't be in much detail, I'll just perhaps update every few real life days on what has happened the last ingame month, show results, etc. Don't expect it to be brilliant!

Right, so, the transfers, I literally have just bought a tonne of youngsters, I want to build for the future.
Signings:


The only two out goings were Giroud and Coquelin, Real offered 20M for Giroud, and with Welbeck/Podolski currently playing well, I couldn't refuse..
The results so far....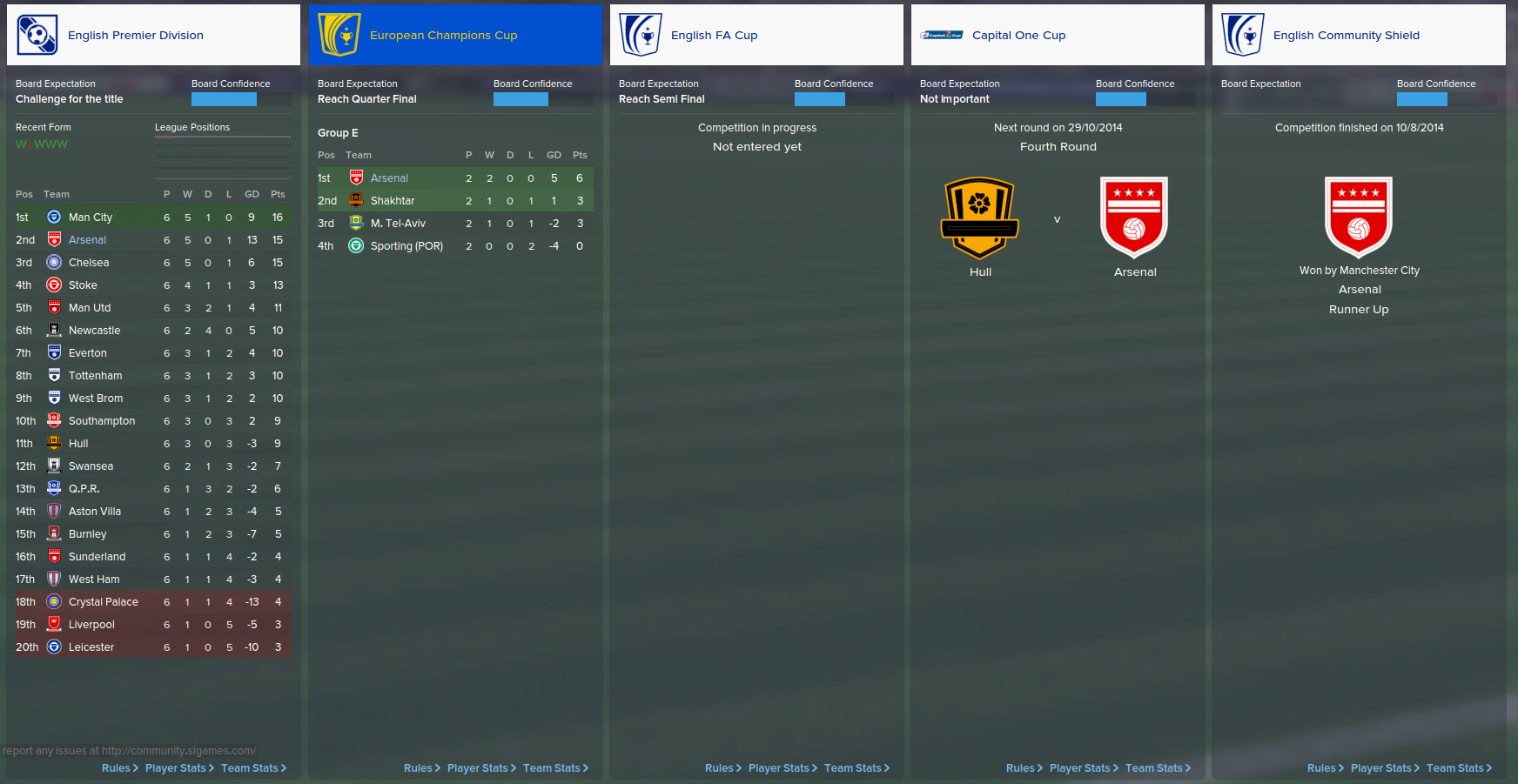 The best player currently is Alexis, he's banged them in for a few games running. We've got Man U away next so it won't be easy.
PS: To reiterate, this will not be a fancy story, I know I'll probably get laughed at for it, but I thought why not, so hey