Ok, so as i'm sure everyone is aware, I have always had issues with keeping stories going...whether that's down to losing track of a backstory i've built, losing interest, or even just plain laziness, that's all about to stop now. Rather than writing a 'story', this is more of a diary - playing as myself, for myself, and sharing that with you in first person, rather than relying on myself to produce news updates, monthly roundups and transfer speculation, etc - which I can often either struggle with, or just give up on, and turn out updates of low or non-existent quality.
Personally, I've always found that LLM saves are massively fun, but due to my previous writing style, the only one i've found to be successful was my Liverpool save where I relegated them and worked my way back to the top...other times, it's just been too difficult to replicate news articles etc which look authentic.
With a new, simple style which still gives you the information and analysis which is necessary, i'm hoping that this journey from unemployment to (hopefully) stardom will be a long and successful one, and that you will continue to read and comment and otherwise encourage me. If this goes well, who knows, FM16 may well see only one story from me!
---
Quite literally starting from the very bottom, I have loaded the following nations and leagues with a medium database:
England: Vanarama North/South
Germany: Third Division
Italy: Serie C
Scotland: League 2
Spain: Second Division B
And given myself the absolute minimum of experience and badges to make this as realistic as possible.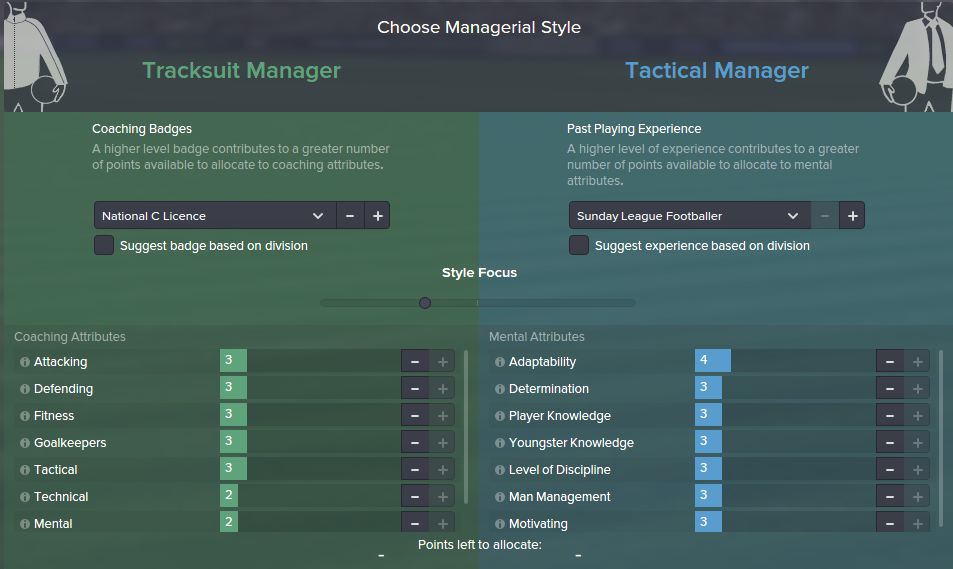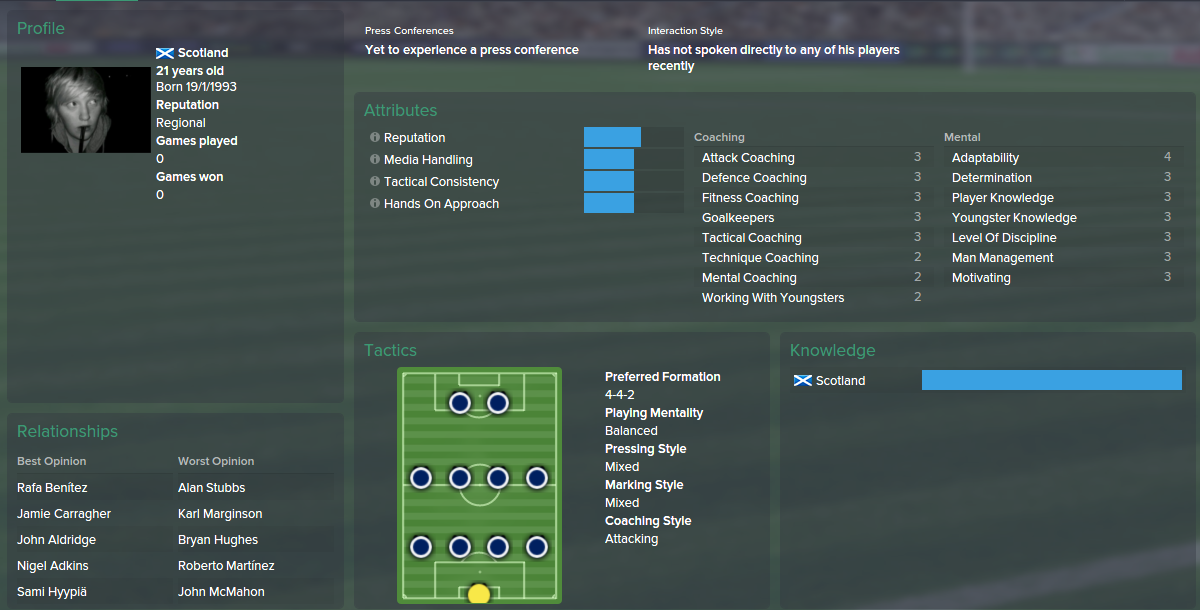 and yes, of course, me being me, I forgot to change the gender...oh well!
Starting in June 2014, only time will tell how long it will take to get a job offer, especially with the Stats I have given myself. On previous attempts at a story like this, I have rubbished teams purely based on the fact they are in say, League 2 in Scotland, etc, but I've come to recognise that that's utterly unrealistic, and that any job offer is money in the bank, and experience under my belt.