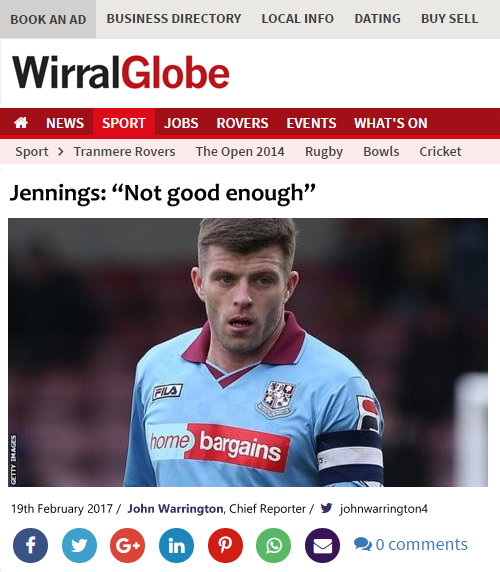 Tranmere captain Steve Jennings has apolgised to the fans after 10 man Tranmere were beaten 2-0 by Eastleigh on Saturday.
Speaking after the game, Jennings was less than impressed with Tranmere's performance.
"We've let the fans down today and for that I apologise. We were not good enough and should have got more out of the game. Credit where it's due, Eastleigh deserved to win but our performance was shocking. We couldn't hit the target, we couldn't string a pass, it was like we were a different team compared to the one that's usually played this season. It's up to us to bounce back against Boreham Wood on Tuesday now."
Jennings also backed teammate Jack Fitzwater to bounce back after his red card.
"Jack was distraught in the dressing room after the game. He's made a mistake out there an he's in bits but he'll be back. Jack is a quality player and West Brom are lucky to have him signed up. He's young and he'll learn from this, he will take the feeling he has at the moment and make sure to never make the mistake again. He'll be back better than ever."