Its been a while since Milan sat atop the league in Italy.
Once a dominant side, both domestically, and in European competition. AC are now resigned to battling over the upper mid table places in Italy's Serie A.
They have gone for one of their own, a player who spend half of his life playing for, captaining, and leading the Rossoneri to huge achievement.
Paolo Cesare Maldini has just been named the Manager of his beloved hometown club, and he has his sights set on returning them to the top of the food chain.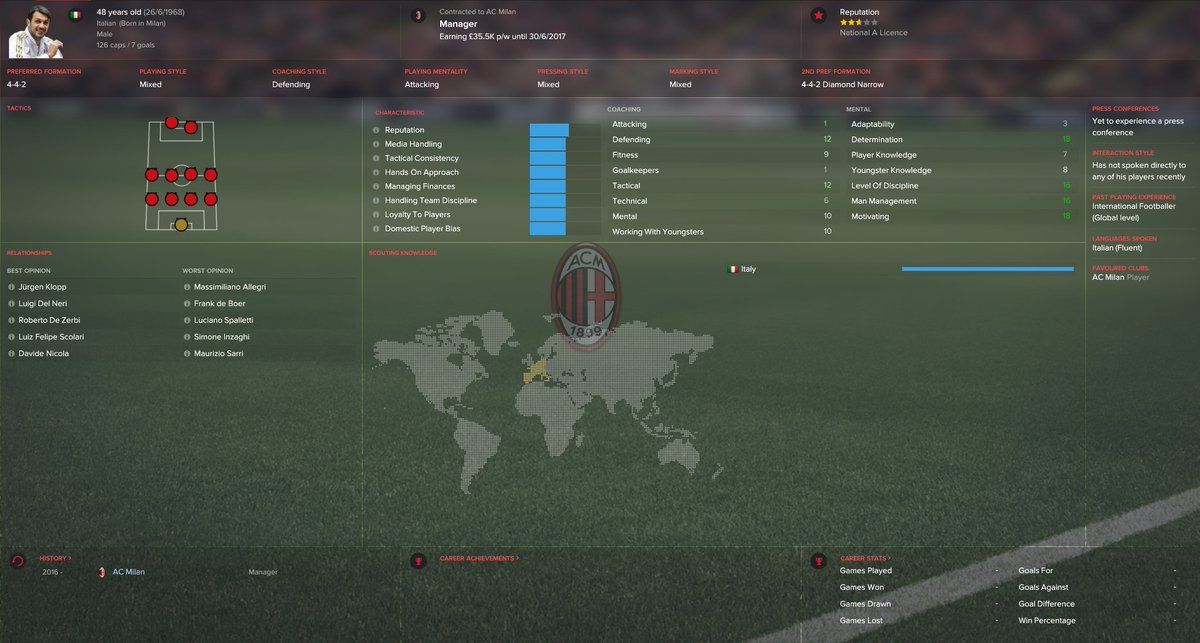 Come join me on stream from 7pm weekday evenings, to see how the challenge unfolds!
twitch.tv/VikingDan