It may seem a bit boring doing a story with such a big club, but I've only just got back into playing FM after hardly touching 17 and 18, so what better way to re start with my local and boyhood club who are in desperate need of returning to the top. The goal of this story is to win the Champions League in 3-5 years and bring in as many other trophies and league titles as possible.
I will be using the
FM18 Transfer & Data Update by pr0 + FMTU
(15th June 2018).
PRE-SEASON & TRANSFERS
Along with Mourinho's signings of Diogo Dalot and Fred, I have added:
Juan Bernat - loan with option to buy, will provide stability in left back while Shaw develops (£2.5m/month)

James Tarkowski - a solid new addition to United's shaky defence, probably won't start straight away though (£37m)

Arjen Robben - a cheap and experienced option to fill the void at RW (£20m)
Outgoing transfers:
Matteo Darmian to Bayer Leverkusen (£15m)

Daley Blind to PSG (£15m)

Axel Tuanzebe to Burnley (loan)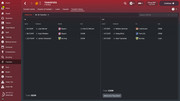 I will be using a 4-1-2-3 formation as shown here, as well as a variation of a back 3 formation depending on the lineup.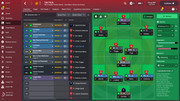 I let my new assistant take control of most of the friendlies and I took control of the last 2: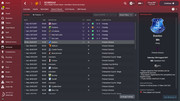 Choosing a captain was a tough one. The player with the highest leadership stat was Herrera, but I can't guarantee him regular game time. Most of the players who will get regular playing time have low leadership (including De Gea who is supposed to be one of the team leaders in the hierarchy). In the end I gave Valencia the captaincy, even though I want to bring through Dalot into the team, and Matic as vice as he will play most games.
I will be bringing updates at the end of every month in game to this thread, if anyone actually wants to follow this story.
Thanks and hope to see you again at the end of August.