formationsage
Team Name:
Hartford Athletic
Colours:
Dark Blue and Forrest Green. Basically the colours of the below logo
Established:
2018
Location: Hartford, Connecticut USA
Any other info:
I am looking to essentially make the new Hartford, Connecticut club as a football version of the old Hockey club from the same town. Their nickname will be the Whalers/the Whale. Their colors will be the same as the "WH" logo. The kits will use the same colour scheme as the ones pictured below. Blue = home, White = away, Green = third
Crest
Basically the below logo but in a roundel badge. Referencing the Est. date wouldn't be too bad and the club name as well.
Kits
Home, Away and Third
Transform these hockey sweaters into football kits.
Blue - Home
White - Away
Green - Third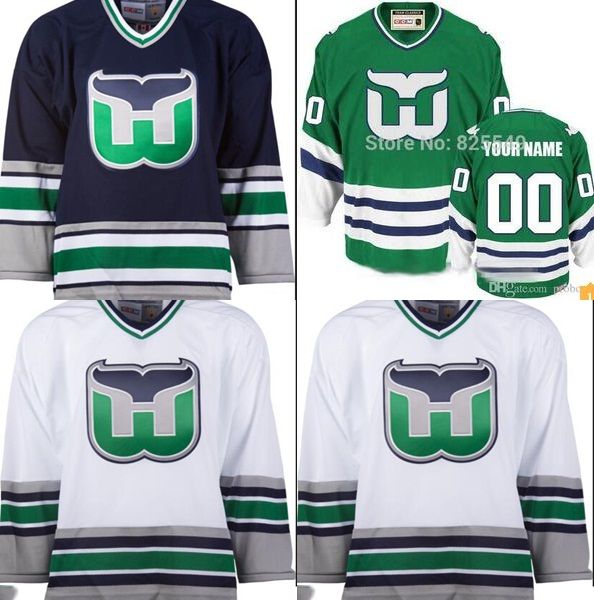 Sponsor:
The Hartford Insurance. See below for the logo. If it could be in white on the home kit and black on the away and third that would be amazing
Thank you so much to whoever helps me with this task!!!!