Squad Overview: US Boulogne - 2019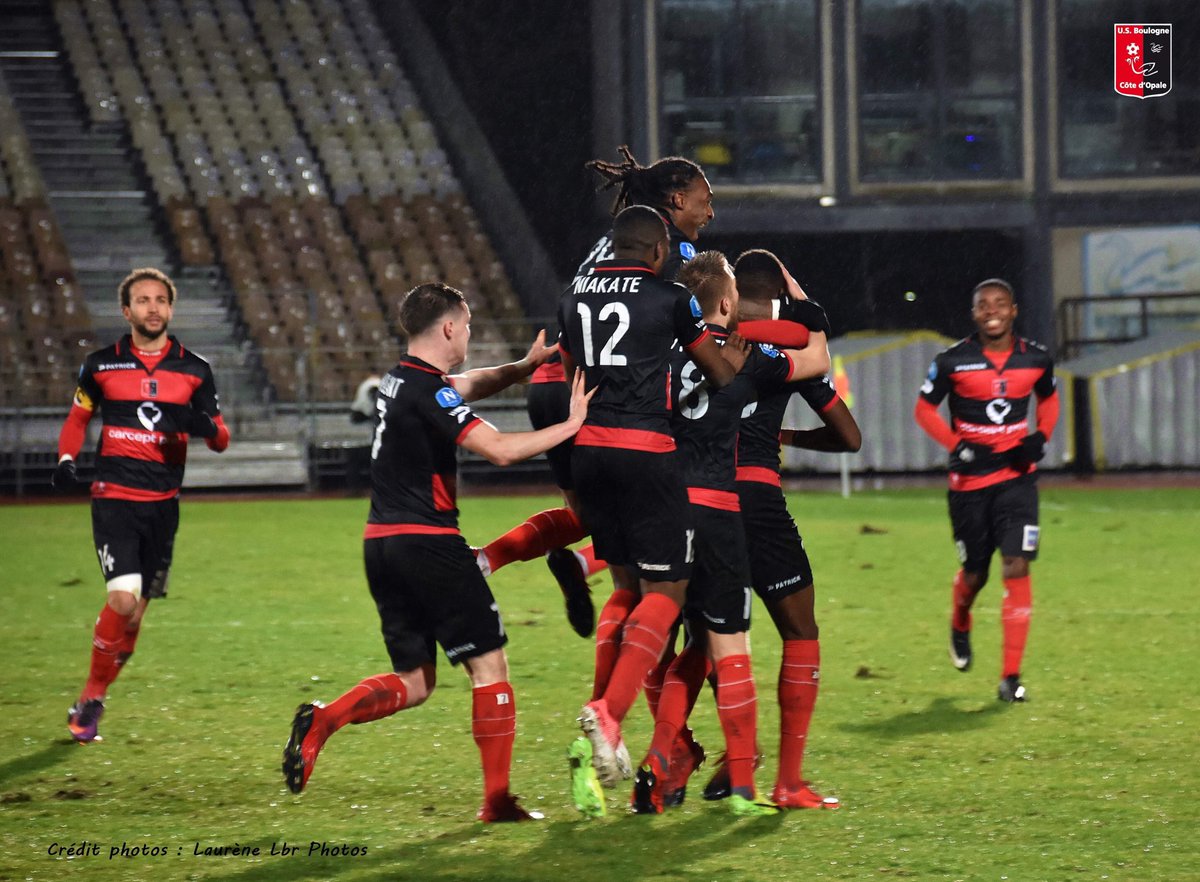 ---
Goalkeepers
1. Riffi Mandanda | 26 y/o (11/10/1992) | GK |

DR Congolese |

/

Wage: £2,000 p/w | Expiry Date: 30/06/2020 | Value: £140,000
16. Simon Lugier | 30 y/o (02/08/1989) | GK |

French |

/

Wage: £575 p/w | Expiry Date: 30/06/2020 | Value: £52,000
Defenders
13. Christian Senneville | 28 y/o (31/01/1991) | D(R) |

French |

/

Wage: £725 p/w | Expiry Date: 30/06/2021 | Value: £110,000
20. Jackson Mendy | 32 y/o (25/05/1987) | D(C) |

Senegalese |

/

Wage: £1,400 p/w | Expiry Date: 30/06/2021 | Value: £105,000
34. Luc Heumel | 20 y/o (04/10/1998) | D(C) |

French |

/

Wage: £275 p/w | Expiry Date: 30/06/2021 | Value: £42,500
4. Edouard Daillet | 26 y/o (21/10/1991) | D(C) |

French |

/

Wage: £575 p/w | Expiry Date: 30/06/2020 | Value: £62,000
5. Meddy Lina | 32 y/o (01/11/1986) | D(C) |

Guadeloupean |

/

Wage: £850 p/w | Expiry Date: 30/06/2021 | Value: £57,000
3. Anthony Scaramozzino | 34 y/o (30/04/1985) | D(L) |

French |

/

Wage: £1,600 p/w | Expiry Date: 30/06/2021 | Value: £27,000
23. Cédric Makutungu | 21 y/o (03/10/1997) | D(L) |

French |

/

Wage: £275 p/w | Expiry Date: 30/06/2020 | Value: £27,000
Midfielders
25. Rayan Frikeche | 27 y/o (09/10/1991) | DM(C) |

Moroccan |

/

Wage: £1,400 p/w | Expiry Date: 30/06/2020 | Value: £145,000
15. Guillaume Beghin | 22 y/o (26/04/1997) | M(C) |

French |

/

Wage: £725 p/w | Expiry Date: 30/06/2021 | Value: £120,000
6. Maël Illien | 29 y/o (30/08/1990) | M(C) |

French |

/

Wage: £775 p/w | Expiry Date: 30/06/2021 | Value: £125,000
18. Rémy Duterte | 25 y/o (19/08/1994) | M(L) |

French |

/

Wage: £850 p/w | Expiry Date: 30/06/2021 | Value: £140,000
14. Youness Aouladzian | 21 y/o (14/01/1998) | AM(R) |

French |

/
(On loan from Stade de Reims)
Wage: £275 p/w | Expiry Date: 30/06/2020 | Value: £140,000
27. Steve Shamal | 23 y/o (22/02/1996) | AM(R) |

French |

/

Wage: £775 p/w | Expiry Date: 30/06/2021 | Value: £135,000
7. Mathias Serin | 28 y/o (01/08/1991) | AM(R) |

French |

/

Wage: £850 p/w | Expiry Date: 30/06/2020 | Value: £97,000
Strikers
22. Said Idazza | 30 y/o (25/04/1989) | ST(C) |

Moroccan |

/

Wage: £900 p/w | Expiry Date: 30/06/2021 | Value: £135,000
9. Lenny Leonil | 21 y/o (30/03/1998) | ST(C) |

French |

/

Wage: £300 p/w | Expiry Date: 30/06/2020 | Value: £37,500
17. Randal Kolo Muani | 20 y/o (05/12/1998) | ST(C) |

French |

/
(On loan from FC Nantes)
Wage: £850 p/w | Expiry Date: 30/06/2020 | Value: £500,000
11. Arnold Garita | 24 y/o (18/06/1995) | ST(C) |

Cameroonian |

/

(On loan from Royal Charleroi Sporting Club)
Wage: £1,200 p/w | Expiry Date: 30/06/2020 | Value: £125,000
---
No1VillaFan: Appreciate it!
Justice: Inventive... one of your better puns. Well done.
Jack: The transition between the women's game to the men's game will be interesting to observe. You're absolutely correct when you evaluate the difference in stature between the clubs Amie has previously managed in comparison to Boulogne. It's significantly different. They certainly need a revolution, so hopefully she can be the person to do it.
Seb: Indeed. It's quite disappointing given the number of years they've existed as a football club. They only happen to have one year's experience of top-flight football in Ligue 1 too. A 19th place finish sent them straight-back to the second-tier in the 2009/10 season under Laurent Guyot.