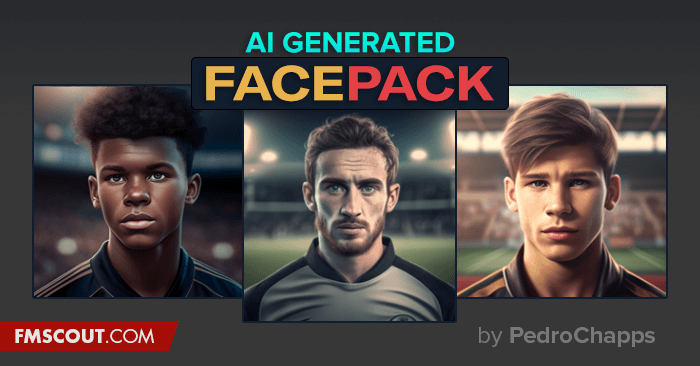 I have generated about 5000 faces for this pack, those 1000 made the cut. There are no duplicates here

There are other styles of newgens out there. This is just how I like my pics of players to look. I know I'm not the one one that likes this style, so here you go

Image size is 500x500.
You will come across a player who is not Black or Asian, but the pic might say otherwise. If you can get over that, you will enjoy the Pics.
AI generated newgen faces preview
How to apply AI generated newgen faces in Football Manager
Just unzip to your "graphics" folder by using a free tool such as 7-zip.
Then on the preferences screen in-game, clear your cache and reload your skin.