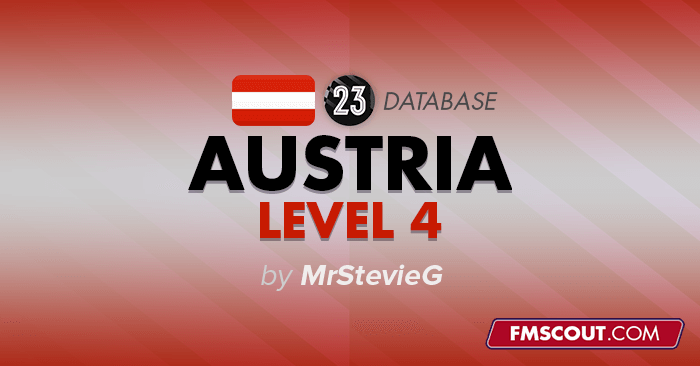 I have not seen a lower leagues Austrian database on here in some time, so I decided to unlock the 3rd and 4th tiers hoping y'all will have some fun bringing these clubs to the top of Europe.
Attached are a few of the leagues in Tier 3.
I am also working on a facepack for Tiers 3 and 4, but have no ETA as some of the faces are near impossible to find in good quality.
Also planning to unlock more leagues, but that depends on how much time I have with my job entering its busy period.
I personally wanted to unlock the leagues as I am actually a minority owner of the club FC Pinzgau Saalfelden in tier 3 and wanted to manage them.