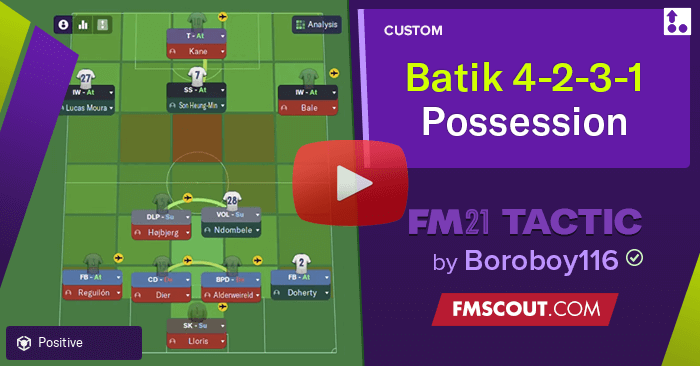 Overview
The Trequartista can operate in numerous positions on football manager. You can play them in the striker, CAM or wide attack midfielder positions. The Trequartista means three quarters in Italian and given how the role operates we can see why. They operate deeper than out and out striker but would be more advanced than your standard midfielders, the Trequartista is primarily the most creative player on your side finding space for himself to create chances for the team or themselves.
Famous examples of Trequartista's would be two of the greatest players of all time Diego Maradona and Lionel Messi. The Trequartista is synonymous with both Italian and to some extent Argentinian football. The Trequartista is a dying breed in modern-day football but if used correctly they can be so influential to a teams success. Players like Baggio, Totti and Kaka performed the role to perfection for their clubs with Totti playing as the striker similar to this system created.
The shape is a 4-2-3-1 with attacking fullbacks who will look to advance whenever possible providing the width in the final 3rd. The striker is the Trequartista he has the licence to make things happen and his movement will open gaps for the second striker who plays deeper as the shadow striker. The wingers will invert and look to attack the half-spaces whilst the double pivot anchor and support attacks from deep helping to prevent teams from countering.
Without the ball the team is aggressive working hard but smart to retrieve the ball, the forwards and fullbacks are tasked with pressing with more intent to force the ball long or wide whilst closing down crossing opportunities. The high line and offside trap complement this aggressive style of play.
When the ball is won the team is capable of countering quickly with the quick running wingers or just as comfortable of patiently reconstructing attacks and playing through teams with the wide overloads to outnumber and manoeuvre the opposition to open gaps in the central areas.
For a more detailed analysis check out the video below.