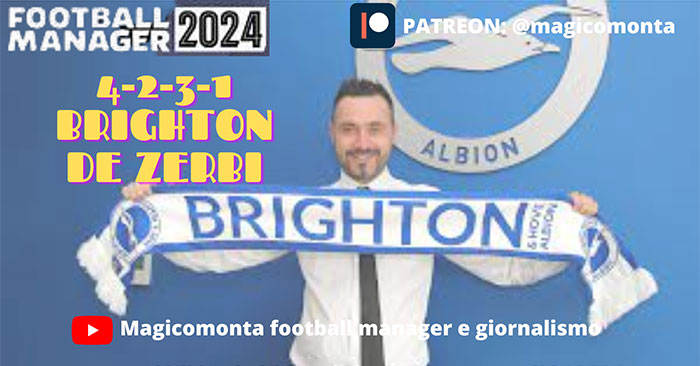 Good evening everyone
I present to you my new tactical emulation, downloadable for free, and it is that of the Brighton of De Zerbi 2023/24.
Tactical analysis of reality and tactics in Football Manager 2024 written in Italian and English can be found
HERE
.
RESULTS IN THE VIDEO
If you would like to
SUBSCRIBE HERE
to the channel for free, I would be grateful.
Consider Donating
PayPal Donation
Patreon
My FM24 Emulations (YouTube)
My FM23 Emulations (YouTube)
Follow me
Telegram
YouTube channel
Facebook page
WhatsApp channel
A hug from your magicomonta