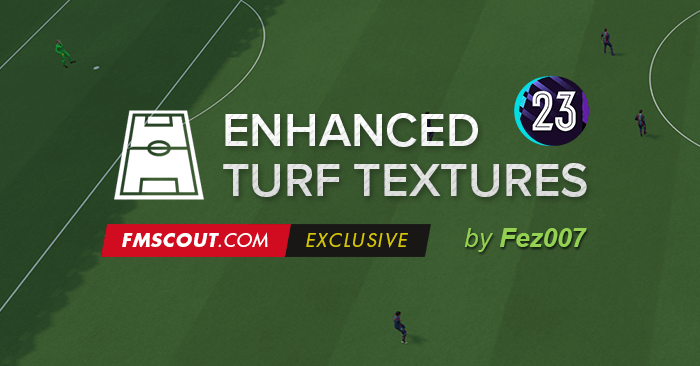 Following my work
New Turfs for FM22
, I have once again added new and improved grass textures making the game look more realistic.
Winter, mud and grass turfs done.
Enhanced FM23 Turfs Preview
How to install Enhanced Turfs on FM23
1. Extract the contents of the downloaded .7z file with a free tool such as 7-zip for Windows or The Unarchiver for Mac OS.
2. Move the extracted
art
folder to your FM23 user data folder.
/Documents/Sports Interactive/Football Manager 2023/
3. Run Football Manager 2023 and go to: Preferences > Interface
Clear Cache. Return to the same screen.
Enable: 'Reload skin when confirming changes in Preferences'
Reload Skin.