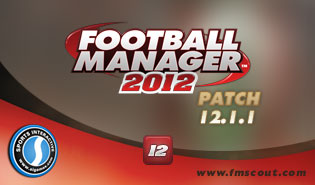 Football Manager 2012 Patch 12.1.1
is now available to download. Steam will need to be set to ONLINE mode to automatically update your game with the patch.
The '
Merry Christmas
' (12.1.0) patch needed a swift fix to address two issues. See the list below.
The update is save game compatible, there is no updated database and there is no reason to start a new game - both fixes will come into effect in your save game.
Released
: 21 Dec 2011
Football Manager 2012 12.1.1 Change List
- Fixed biography-related crash when viewing the profile of some newgen players
- Fixed rare issue allowing Belgian clubs to enter two divisions