*Note: This only works for countries that allow agent ownership (most notably Spain, Portugal, Germany, Brazil, Argentina and Ukraine)*
Football agents are probably the most universally disliked group of people in the sport. And that doesn't change in Football Manager either.
A lot of us would have come across a situation where we would have to scrap a transfer because of one greedy agent demanding an extortionate fee. Well, it's time for payback!
This method lets you make some easy cash by exploiting some faulty coding by SI. You may or may not agree with doing it, but it does definitely come in handy when your club are dangerously close to collapsing financially or you're just a few million short of that star striker you need to win the league.
Step 1:
Identify a high value player who's already partially owned by his agent. I will use Eliaquim Mangala of Porto as an example.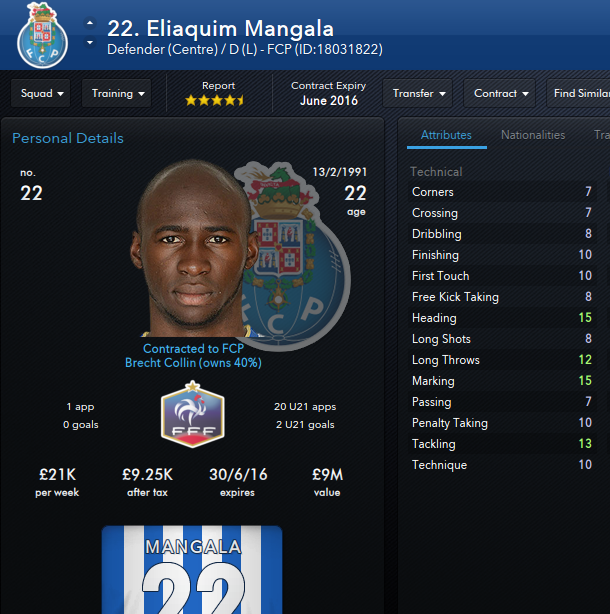 The reason it's best to use a player that's already partially owned is that not all agents like to have a partial ownership in their clients. To save time, just use a player that is partially owned by his agent already.
Step 2:
Click
Transfer
>
Make an Offer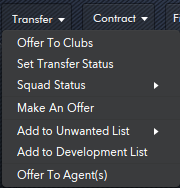 Here, you can buy the stake that the agent holds in the player. Try to negotiate and bring the price down(usually they accept 1 or 2 clicks below the default value.)

As you can see, I negotiated and brought the price down to 3.5m.
Step 3:
Advance for one day into the game. Click
Transfer
>
Offer to Agent(s)
Offer to sell him back the same stake, but for a higher fee. I bought 40% of Mangala for 3.5m and I'm selling 40% back for 3.9m. You could also try and increase the percentage of stake you're offering to the agent, so you make maximum amount of money per cycle(but don't forget to increase the asking price proportionately!)

The agent buys back his stake in the player, and you now have a profit, even though you've done almost nothing!
You can check your Balance now, and it will reflect on the profit you've just made. Just make sure you remember that for your transfer budget to go up as well, your
percentage of transfer revenue made available
is 100%.
This cycle can be repeated over and over, and there is plenty of money to be made. Enjoy!