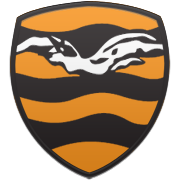 Blackpool Football Club
The Tangerines will be languishing in League One in Football Manager 2019 you might be thinking, yes Blackpool were a Premier League team a short few years ago... but this true sleeping giant has more history than you might think never mind remember.
But in the 1950's Blackpool not only won the FA Cup (1952) but they also finished 3rd in Division one with the highest scorer,Stan Mortensen with 30 goals (1950/51) and were runners up in the league to Manchester United (1955/56)
So a former big club with a long standing history of honours founded in 1887, who rose from the old Division 4 to the premier league between 1992 and 2010 are once again a possible orange phoenix from the flames, nearly 18,000 capacity stadium and dubious owners...
Can you make the seasiders the club they are, used to be and long to be again.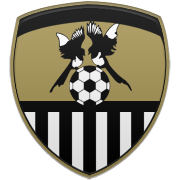 Notts County Football Club
Now this is an easy one - oldest football club in the world (allegedly) founded in 1862 but Notts County have a record no other club can boost, you might even say often the bridesmaid, never the bride.
Finishing 3rd in both 1890/91 and 1900/01 but also FA Cup Winners (1894) and finalist (1891) during the first era of competition for the football league and FA Cup, but with 3 second division titles and twice finishing runners up, The Magpies had spent most of there tenure in and around the top 2 divisions until the 70's and 80's when a resurgence in the 90's steadied the ship they are once again the nearly men, found in League Two today.
A big, old, historic, club... perhaps more famous for giving the old lady (Juventus) its famous colours than for being as aggressive and dominant as the Italian Giants turned out to be...
Maybe they could meet Juventus in European Compeition one day.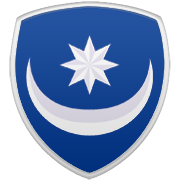 Portsmouth Football Club
Perhaps another easy one, Premier League stalwarts under Redknapp, FA Cup Winners 2008 and Finalist in 2010... but the decline of Pompey a top flight club is more serious and bigger than you would estimate.
Top flight winners in 1948/49 and again in 1949/50... yes back to back top flight winners from 1929 to 1939, FA Cup Runners up twice (29 & 34) and winners once (39) - this feels like the CV of a club as big as most premier league clubs today, but the once league winners, FA Cup winners and Europa League club have not has a good decade falling out the top flight back in 2010...
Can you make Pompey chime again... get them back to the top flight and back into Europe again.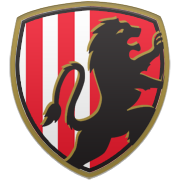 Sunderland Association Football Club
The most recent decline in a football club since Pompey but... and this is a staggering statistic The Black Cats were winners or runners up 4 times in the first 10 top flight league divisions, winning it 6 times between 1891/92 and 1935/36 with an their first FA Cup coming in 1937.
For a club steep in as much history as is possible pre war you would assume this club should be at the very top of the pile forever and a day... but with 5 "championship" titles between 1975 and 2007 this clubs quick start to the proceedings is a far flung comparison to the current plight of the club, but with all that history, a loyal fan base and a nearly 50,000 seater stadium.
European football, Premier League football all seems to obvious and natural... surely... right.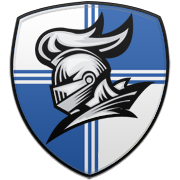 Bury Football Club
Slightly less gigantic, more record holders and legends in the game.
The Shakers hold the record the highest scoring game in an FA Cup Final, 6 nil against Derby County, the second time they won the FA Cup.
11 time Lancashire County Football Association Cup winners and the first (and still only) club to score 1,000 goals in all four professional tiers in England.
This type of history is hard to deny for a League Two club that have a lot of possibility and ability to become FA Cup winners again some day.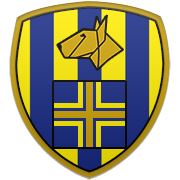 Hellas Verona
We are in Italy for this one... and the one time Serie A winners and UEFA Cup Quater finalists are almost an FM18 mini giant all to themselves having just been back in Serie A and yoyoing between Serie B and A since 2013 with some good and bad bits.
Now back Serie B and with the Yellow & Blues coming so close to glory once or twice before... its high time someone took the club back to the heights of europe and made them an established Serie A force to be reckoned with.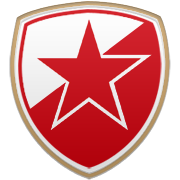 Red Star Belgrade
Lets just state the facts here... pre 1992 Red Star Belgrade... Yugoslavian giants, won 19 Domestic titles and the European Cup... Yes the European Cup. Had two players nominated for Ballon D'Or in 1991 and Nominee Darko Pančev also won European Golden Shoe.
Yes they've won the serbian league 8 times in the last 18 years... but they won the European Cup which puts them on the same standing as the likes of Feyenoord, PSV and Aston Villa as one time finalist, one time winners.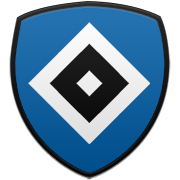 Hamburger SV
Seen this club mentioned alot on FM18 and in the past... the 70's and 80's were dominated by Liverpool and Hamburg in terms of European Football with Hamburg SV winning two major European tittles and being a runner in the third, whilst becoming German Champions twice and finishing runners up 3 times during the decade doing the league and european cup double 1982/83.
With no noteworthy silverware since 1987 only a DFB-Ligapoka to the clubs name in 2003, the 2009/10 Europa League Semi finalists who have Beckenbauer, Kompany, Nigel de Jong, Kevin Keegan, Tony Yeboah and Rafael van der Vaart as Alumni are in 2. Bundesliga and primed to become a Continental powerhouse.
Honourable Mentions
I know Leeds United are often considered sleeping Giants, as perhaps the already mentioned Feyenoord, PSV and Aston Villa. I would even add Gent in the conversation as one the oldest clubs outside of England with some memorable European nights over the years.
But my honourable mentions also consist of; Preston North End - first ever League and Cup Double winners (one of only 7 to ever achieve this)
Saint-Étienne, Stade de Reims, FC Steaua București,Eintracht Frankfurt, KV Mechelen, Dynamo Dresden and Nottingham Forest.