This is a high press with a high defensive line, attacking overlapping and wide fullbacks, two mezzala's who roam and operate in wider spaces, two wide play makers who also roam but drift inside and into box as well as a complete forward up top who will be the main danger in the box, he will hold up play and link with the wide play makers and mezalla's.
This Tactic requires good technical players, especially in the wide playmaker roles.
You can definitley change some of the roles too like: Mezalla>Box to Box, BPD>Cental Defender, Comple Forward> Deep Lying Forward.
I have decided to include the instruction 'Play for set pieces'. Feel free to remove this, I added it because i had excellent set piece takers and score often from corners and free kicks.
If you pick up injuries consistently from players that shouldn't do then decrease the tempo of play. It's not something I've noticed but could happen.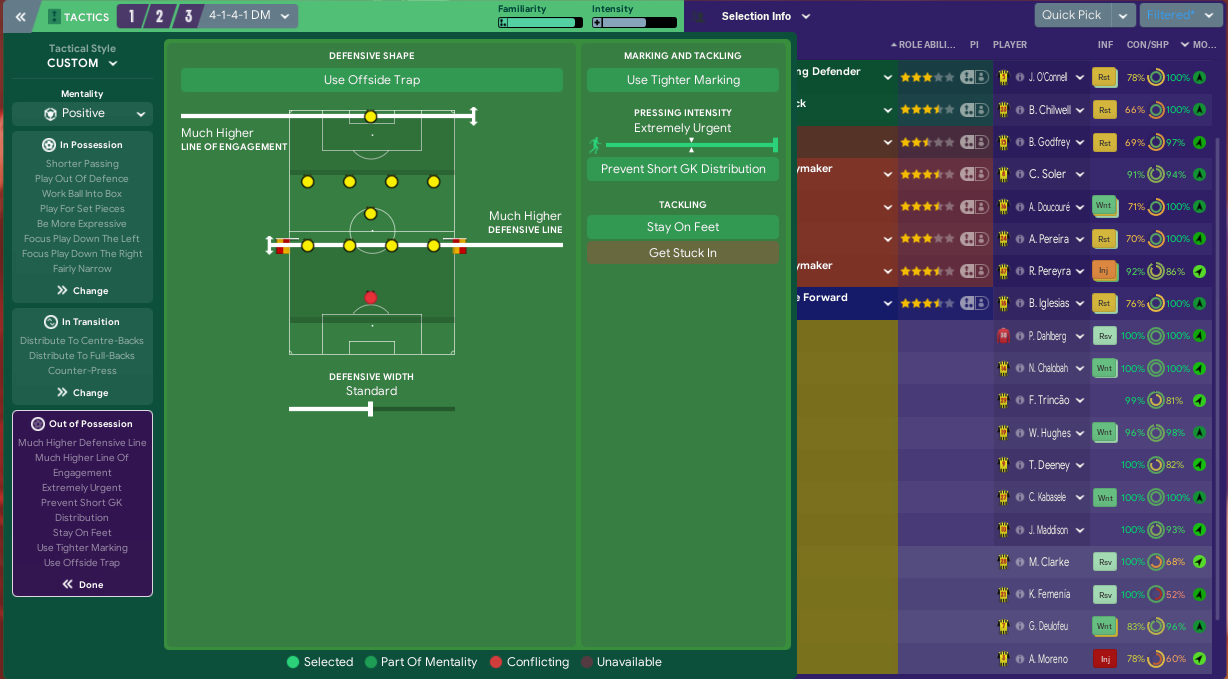 Similarities can be made with this tactic with Brendan Rodger's Leicester and Javi Garcia's Watford.
Apologies for any spelling errors. Any tips and or suggestions are more than welcome

This is my first upload so again apologies if I did anything wrong.