Starting a new savegame on Football Manager is exciting. Choosing which club to manage is often the most difficult decision to make. The natural choice for the first save is to pick the club we support in real life. But who doesn't love a challenge of bringing a team back to its former glory?
I've put together a list of 13 sleeping giant type of teams that would make up a challenging save on Football Manager 2022.
What is a "sleeping giant" in football?
Jack: "There are a few ingredients which qualify a club as a sleeping giant. They are most often traditionally big clubs who have suffered a fall from grace, dropping down the league and sometimes out of the top league. They are clubs who have everything in place to be a top club, but just haven't made it happen in recent years whether that be down to ownership problems or just a failure to click on the pitch."
---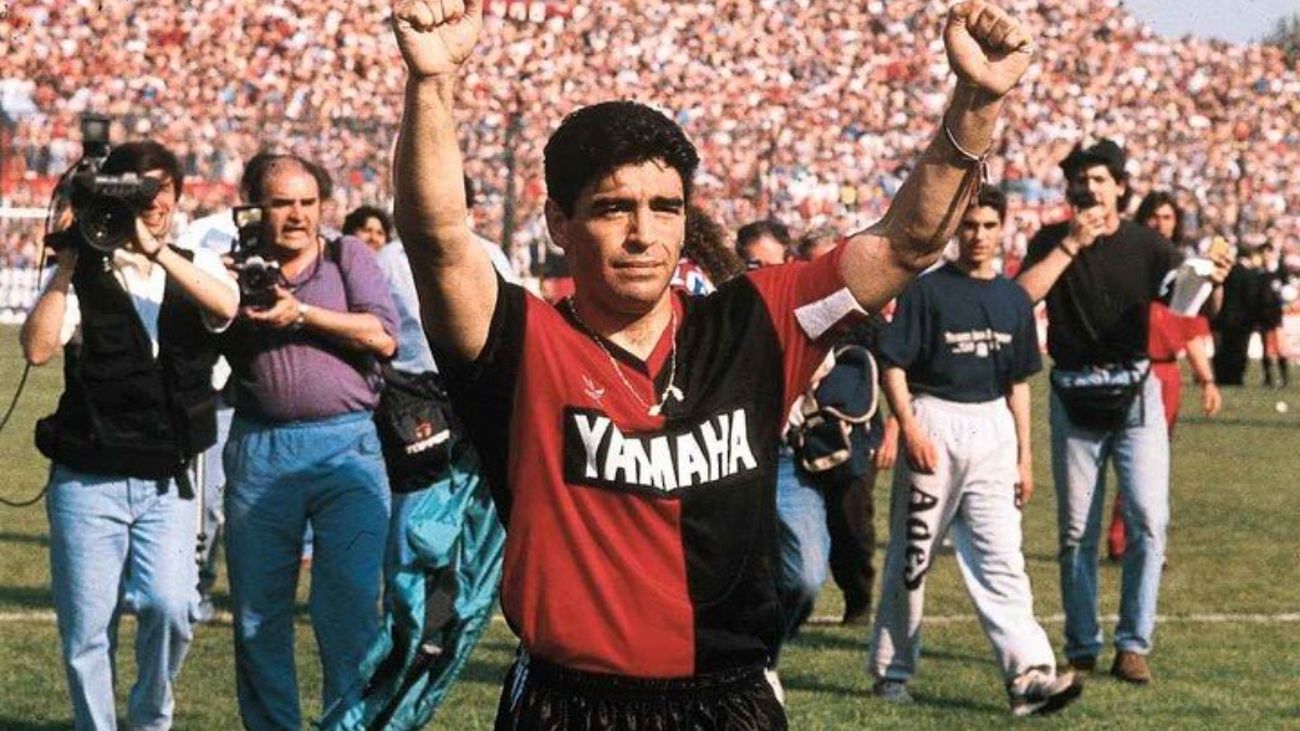 1. Newell's Old Boys
So when a club names a stadium after its former Coach that's impressive. But when that Coach is the legendary tactical mastermind their former player and manager el loco
Marcelo Bielsa
. You have to sit up and notice the importance of a club. With only 6 titles two of them under Bielsa in 1992 twice runners up in the Copa Libertadores.
Sounds like a sleeping giant right?
But let's look at the legendary players who have developed at old boys well to start with
Lionel Messi
played at youth before Barcelona, Gabriel Batistuta, Mauricio Pochettino, Ever Banega, Walter Samuel to name a few players in the 1990s and 2000s who represented their country. And even
Diego Maradonna
played there whilst Messi was in the youth team.
So this production line has dried up a little bit but when compared to the big teams in Argentina. newells old boys are definitely a sleeping giant needing love and restoration who knows you could emulate Bielsa bring Messi back for one last Hurrah or find the next Argentine hope.
Key Players
Potential wonderkid Juan Sforza previously an attacking midfielder but it looks like he's going to be a More defensive minded Deep Lying Playmaker. Along side the experience of Maxi Rodriguez Fernando Belluschi another 2 former wonderkid alerts there! And Jeromimo Cacciabue seems to give a solid midfield to build from but his contract is up in 6 months time, and could play in Serie A Ligue Un or the Premier League
Hot Prospects
Apart from Sforza, there's 20 year old Luciano Cingolani, Misael Jaime, Guilermo Balzi, Pablo Altamirano, Genaro Rossi are all interesting prospects to build around a young squad.
2. AJ Auxerre
The club has most notably served as a springboard for several prominent French football players such as Eric Cantona, Laurent Blanc, Phillipe Mexes, Djibril Cisse, Bacary Sagan who all became French internationals, whilst Stephane Guivarch, Bernard Dionede and Lionel Charbonnier were the three footballers from Auxerre who were world champions in 1998. There's also one Guy Roux who. Coached Auxerre for 36 years between 1964 and 2000. For all the longevity in Ligue 1, they won one title in 1995-96 and have been stuck languishing in Ligue 2 since relegation in 2011/12.
So this is a club that needs rebuilding and could challenge the bigger clubs in France.
Key players
This is an older squad and there's another former must have wonderkid Alexandre Coeff playing here at centre half there appears to be few long term players but Hamza Sakhi and Mathias Autret are two technical players you can build a team around but this squad is needing surgery.
Hot Prospects
Sonny Laiton is by far the best prospect at Auxerre, and as a Goalkeeper gives you a solid starting point and Arthur Fiquet os the highest rated prospect at the club but is not an immediate first team player
3. Boavista
Okay now technically it is almost an impossibility for any of the mid table clubs not to be considered a sleeping giant in Portugal. The reason being is that in 85 seasons only two seasons resulted in two teams other than Porto, Benfica or Sporting Club Portugal have won all but 2 titles between them.
So why am I highlighting Boavista over Rio Ave (temporary homes to Brazilian National teams Ederson and Fabinho) Braga(ever present in European Competition) Famalicao (money bags team challenging the elite)?
Well it is 20 years since Boavista won their only title, their kit is iconic think Croatia chequered but in Black and White. They come come from Porto and are nicknamed the Panthers. Since winning the title they made a European semi final in 2003 and punished with Relegation for a match fixing scandal of 3 matches in 2003-4 season.
Key Players
Javi Garcia the former Real Madrid Manchester City, Zenit St Petersburg anchor man is the biggest name in the squad. Sebastian Perez a colombian box to box man signed from Boca Juniors,
Hot prospects
There are some interesting prospects
Jackson Porozo is a seriously interesting Centre Half at 20 years old he is athletic and decent in the air but lacks concentration to match more eye catching attributes.
Nathan is a 19 year old attacking wing back signed permanently from Vasco De Gama in the summer
Tiago Morais is a 17 year old who is a Portuguese u19 international who looks an interesting Advanced Forward prospect, who might develop into a decent player
4. Schalke 04
A team that has been in such turmoil it almost set new records for absurdity just avoiding a Bundesliga record for 30 losses in a row. This is a club that produces talent Manuel Neuer, Leroy Sane, Leon Goretska, Mesut Ozil to name a few German national team players.
After 30 years the trapdoor has finally dropped and Schalke with a disjointed team trying to pick up the pieces. Their rivals Borussia Dortmund are flying high with a young squad of even better wonder kids. Whilst other local rivals VFB Bochum have replaced them in the bundesliga. For an academy that produces champions league and World Cup winners in recent years. It must be one of the biggest rebuilds in the game this year. With relegation ones asset stripping and key players of top 8 Bundesliga quality and experience have been lost. Last year offered you the chance to redeem them and be outside contenders for champions league. Now it's the chance to put your own stamp on a decimated squad but given the transfer activity it is likely to be on a shoestring budget so be warned this could be tougher than it looks
However, it's not all bad news there are still wonder kids to call upon to rebuild and there should be enough quality in this team to challenge Hamburg and Werder Bremen for the top spot.
Key players
Salif Sane is an absolute unit at the back an aerial threat at set pieces, Simon Terrodde has made a career of being a Bundesliga 2 Striker with over 20 goal seasons for Stuttgart, Bochum, Cologne but hasn't kicked a ball in anger for two years at Bundesliga
Hot prospects
First of all the majority of first team Bundesliga quality prospects are out on loan Bozdogan, Harit, Kabak, Matondo, Mendyl. In the squad there is a 20 year old Darko Churlinov is a talented inverted winger on loan from Stuttgart, along with Malick Thiaw, Mehmet-Can Aydin, Sidi Sane, Arbnor Aliu, Luca Campanile are all players that could make an immediate impact in the Bundesliga 2
But if you look further down into the academy, Luca Podlech, Daniel Rose, Evan Rotundo, Juan Ignacio Carbrera, Keke Topp, Ardy Mfundu are all bubbling under the surface and all exciting prospects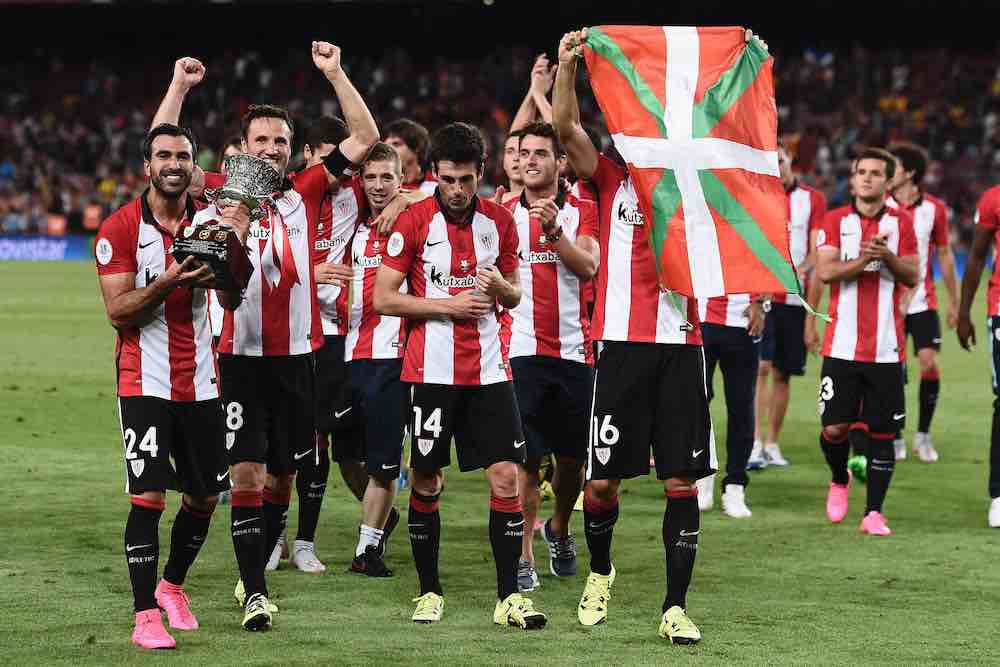 5. Athletic Club Bilbao
Well where do we start here? They competed in two Copa Del Rey finals last season okay the lost both but this is Team that have a glorious past and are not short on trophies . Formed by Portsmouth Sunderland and Southampton fans hence the Red and White shirts Bilbao are one of 3 teams never to be relegated. They had Pichichi who's name is on the golden boot award. They were one of the most dominant sides in early years of the league prior to Atlético Madrid Valencia and Barcelona's emergence. They also present the most peculiar challenge as their basque only policy can cause problems but if you sign Spanish players at 16 they don't need to be Basque.
The other thing to consider is that Primea Division or La Liga is far more open than before yes there's still the big 3. But then there's Sevilla Europa league winners Villareal Real Sociedad and Valencia which are all interesting save options to consider as well. But because of the Basque restrictions this is a challenge unlike most others but don't forget that Basque could be french as well!
Key Players
Inaki Williams has developed into a quality pressing forward which when restricted you'll want to retain his services
Unai Simon who was the starting Goalkeeper for Spain in the Euros 2021 is only 24 and seems to have flourished since replacing Kepa Arrizabalaga
Yeray Alvarez and Inigo Martinez represent two solid centre backs to build a solid defence upon
A special mention to captain Iker Muniain and Raul Garcia who for many years was a must have wonderkids in days gone by.
Hot Prospects
Nico Williams a 19 year old winger that is Ghanaian/Basque who is representing Spain U21s and is certainly the biggest talent this year. Oihan Sancet is a 21 year old Centre Midfielder who along with 20 year old Unai Vencedor ball winning midfield represent solid options in midfield to build a basque team around.
Whilst in the under 19s 18 year old Nico Serrano is an exciting talented inside forward and Ivorian Junior Bita is a highly rated prospect 16 year old centre midfielder but is still not ready.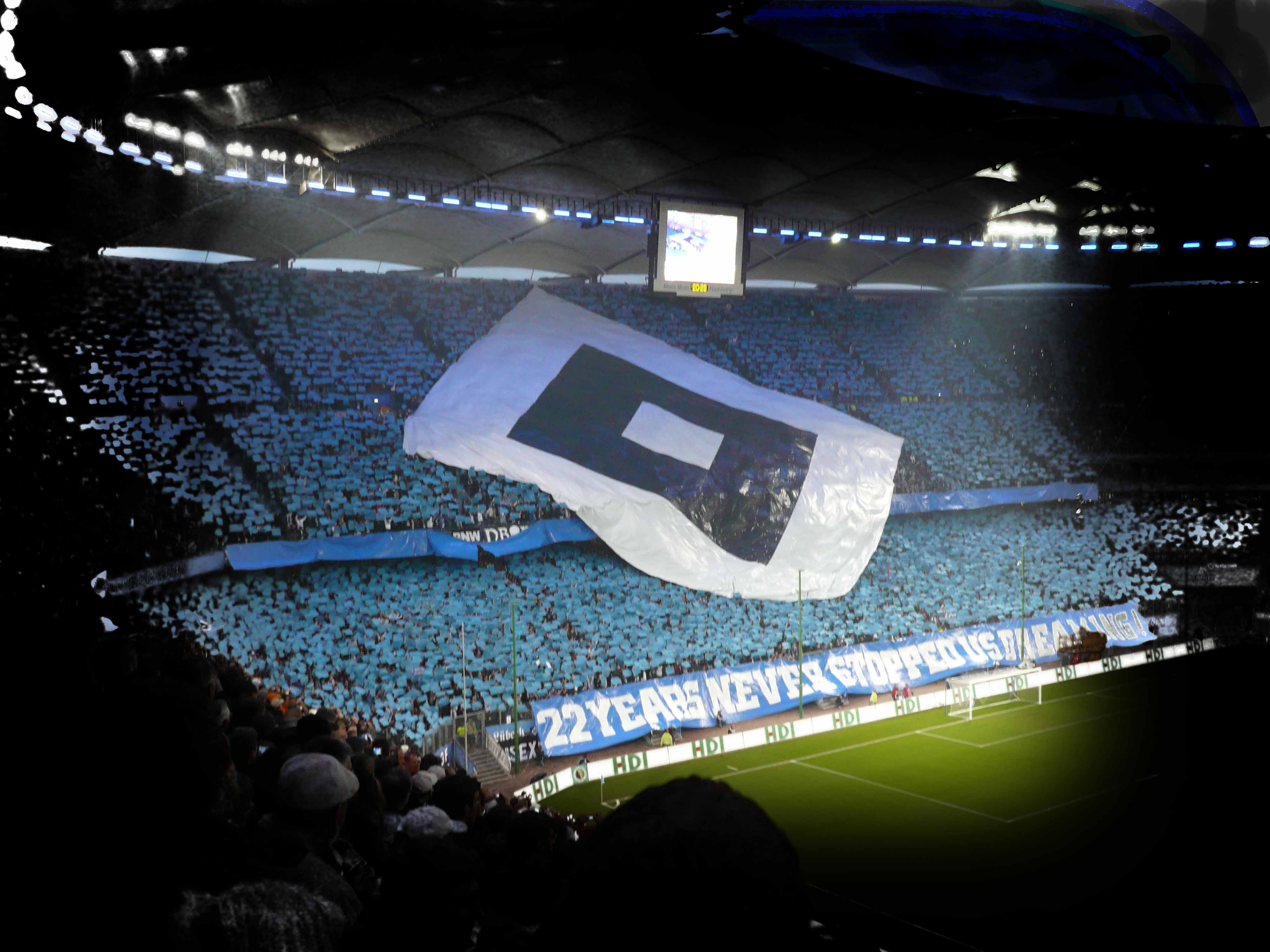 6. Hamburg SV
The demise of Hamburg is a sad long demise, in 2018 they were relegated to Bundesliga 2 and have never recovered. A dedicate fanbase who were in the early 1980s when they were European champions. In the past the have had players like Jonathan Tah, Heung Son Min, Vincent Kompany, Rafael Van Der Vaart in the early 2010s
Nowadays stripped of experienced talent they have had to cut their cloth accordingly despite having a strong fanbase in a massive stadium and facilities to boot normally this would be advantageous but this year they are going to be joined by Schalke 04 and Werder Bremen
Key Players
Tim Leibold is possibly the best player at the club and could easily play at a higher level
Bakary Jatta is a pacy Gambian winger who doesn't have technical attributes, but his pace is likely to stretch team at this level
Hot Prospects
Ludovit Reis 21 Dutch player signed from Barcelona on a free in the summer could anchor the midfield whilst
Joshua Vagnoman is an attacking full back who can play either side and could be a cornerstone for the team. Whilst 22 year old Stephan Ambrosius, represents a solid physical Centre Half  
7. Torino
in May 1949, a plane carrying the Grand Torino team crashed on its return from Portugal for a Friendly against Benfica. Since then they won one scudetto in 70 years. They are not the most obvious team to manage in Serie A, but they have won 7 Scudettos which is more than Napoli, Roma, Lazio Sampdoria and Fiorentina
Key players
Where do we start because Torino looks like a past FMScout Wonderkid lists on who to buy!
Andrea Belotti, Ricardo Rodriguez, Thomas Rincon, Christian Ansaldi, Marko Pjaca, Antonio Sanabria, Vanja Milinković-Savić Sasa Lukic are all names more famed for being FM stalwarts and on must have lists for many years
Hot Prospects
Wilfried Singo had a breakthrough season in Serie A for Torino with 28 games under his belt a strapping 6"3 Right Back rated as a really solid Right Back. Potential in FM21 rated Singo, in line with Diego Dalot at current ability but his potential could lead to Kyle Walker and Aaron Wan Bissaka's potential. In other words if this is similar in FM22 this is a player that could be a corner stone to the defence.
Alessandro Buongiorno is a solid 22 year old centre half and appears to be ready to take the next step in his development and has all the right attributes for a defensive rock.
8. Arsenal
Okay now more famous for fans ranting on YouTube. Arsenal have been falling into FM dystopia for at least 10 years. Reason being isn't a lack of investment far from it but the recruitment has been very hit and miss. Kieran Tierney has been an instant hit whereas Nicholas Pepe at £72m sounds like a glitch in the game.
Arsenal relied on Wenger to perform miracles when Chelsea Manchester City and Tottenham improved around them.
However the legacy left behind is the youth academy and that is where this Sleeping Giant stands apart from the others. The building blocks are in place with signings to rebuild the defence already made which considering they were one of the biggest spenders (don't forget Ben White was £50m) it's probably not going to give you much pocket change.
But there is enough there for you to challenge for top 4 with a core of young players which means you can usher a new era.
Key Players
Martin Odegaard, Pierre Emerick Aubameyang, Kieran Tierney, Thomas Partey should be able to build a strong squad around
Hot Prospects
Where to start!! Emile Smith Rowe, Bukayo Saka, Reiss Nelson, Gabriel Matinelli, Albert Sambi Lokonga are already in and around the first team. Folarin Bolagun, Eddie Nketiah are two young strikers to provide backup to Lacazette and Aubameyang, whilst Charlie Patino is a strong prospect in the under 23s.
9. Stade de Reims
It has been 60 years since Stade De reims won the title after winning it 5 times in 10 years, although not as famous as other french clubs, they have not been in contention since finishing second the following season. This is their 4th season in Ligue Un
Last season they had Boulaye Dia, for 15m euro transfer to Villareal
Key players
Former FM wonder kid and Serbian Pedrag Rajkovic is in Goal former Lazio, Salzburg, Kosovan Valon Berisha in Midfield with Yunis Abdelhamid is an experienced Morrocan international, alongside Ghislain Konan who is an Ivorian attacking wing back who is probably ready to play at the next level.
Hot Prospects
French 19 year old attacking midfielder Nathanael Mbunku and Austrian Dario Maresic came in as decent mid table Ligue un players but not world beaters but have potential to build promising careers. El Bilal Toure, Alex Flips, Dion Lopy are all talented youngsters with significant potential.
Whilst in the under 19s Valentin Atangana Edoa is a determined 15 year old prospect wing back, who could be an interesting prospect to keep an eye on 
10. Panathinaikos
How many Greek sides have played in a champions league final? Well it was 50 years ago and they did have to deal with Johan Cruyff inspired Ajax. The second most successful team in terms of league titles (20) in Greece behind rivals Olympiacos (46). Who have dominated the Greek League winning 16/20 titles whereas Panathinaikos have won it only twice in the last 20.
So there's a domestic rival dominating them but also their city rival AEK Athens have won their twelfth title in recent years. Who they battled in the 90s for league titles. Needless to say they have been a shadow of their former selves and present the opportunity to play in a different league. Let's be honest here how often do you start a save in Greece if you have no affiliation.
Key Players
Well they have Spanish winger Aitor Cantalapiedra left back Juankar midfielders Sebastian Palacios and Carlitos and another former wonder kid alert in this series Frederico Macheda had called the club home since 2018. Tases Chatzigiovanis is a nippy right winger
However despite a massive stadium it is fair to say this is a fairly average team which would need some rebuilding.
Hot Prospects
There's not much but Sotiris Alexandropoulos as a holding midfielder should be reliable enough in the first season considered a leader and consistent
Whilst Andreas Athanasakopoulos is an interesting prospect inside forward who is on the verge of breaking into the first team
And as of 2021/22 the Greek second division has expanded from 12 teams to 32 leagues. Which means B sides will now compete similar to the Spanish Segunda division which means that you might be able to develop talent better as well without need for affiliates.
11. FC Nordsjaelland
So this club is a different type of sleeping giant they are only 18 years old but because they are developing a philosophy and a link with the Right to Dream academy in Ghana. They won their only title 10 years ago, but recently they had the youngest average age starting eleven across Europe last year.
On top of this they have excellent youth recruitment and academy coaching, this has resulted in them producing Ghanian prospect in2020 they sold Mohammed Kudus for £8m to Ajax and Kamaldeen Sulemana to Rennes for £13.75m
The challenge just might be that this squad will need new experienced additions to develop the squad to maximise its potential
Key Players
With only two players over the age of 24 this is a young squad 22 year old Magnus Kofod and 20 year old Jacob Christensen are a solid midfield to develop a team around and Kian Hansen provides experience to the defence.
Hot Prospects
There are so many in a young squad and this is a squad that needs nurturing rather than surgery, the key thing is to develop and prosper.
12. Metalist Kharkiv
Phoenix club anyone? Born from the ashes of a club that went insolvent during the Ukrainian revolution and being booted from the Ukrainian Premier League in 2016. Metal Kharkiv was promoted from the Ukrainian third division (called the second division bear with me) and promoted in the First division (second tier) below the Ukrainian premier league.
So how many titles? None but they did get 2nd place in 2012-13 and have played in Europe as well.
So why this club? Well how many Phoenix clubs are the in the second division? It's worth a go surely?
Key players
Well as you'd imagine majority of players are Ukrainian but one notable addition is Kadeem Harris as Shaktar Donetsk and Dynamo Kiev has shown there may be opportunities to attract South Americans to the league upon promotion.  
13. Newcastle United
Right at last possible moment the biggest save prospect has dropped.
You had a sleeping giant anyway but now from the start of the save you have the sugar daddy fund from Saudi Arabia. Now you have three prospective saves.
Do you a) take the money and blow the budget from July taking advantage of the strapped for cash due to the pandemic. Desperate to offload quality players or
Do you b) disable first window transfer activity start the season with new owners and bringing a bit of realism to the game wait to see if you can get to January 2022 to spend the budget? Or
Do you c) sit and wait to see how Steve Bruce gets on wait till he loses his role hope he hasn't signed any flops during his tenure and take over the club?
Key players
Allan Saint-Maximin, Callum Wilson, Joe Willock, and Miguel Almiron offer decent attacking options already.
But it's the centre of park and defence that could do with immediate attention and a new iconic no.9 in the mould of Shearer but also dont forget Keegans entertainers Phillipe Albert David Ginola Les Ferdinand Tino Asprilla rather than Michael Owen and Stephane Guivarch, John Dahl Thomason, Luuk de Jong
Hot Prospects
Santiago Munoz sounds familiar? well he was the character on Goal Franchise about a Mexican Striker joining Newcastle looks a prospect
Joe Willock the big signing this summer along with the Longstaffs the Geordie brothers may become the heartbeat of the team, you'll need English players to meet quotas, but these should provide depth until you can bring higher quality players in.