So this started off as, as the title says, a tactical recreation of the 07/08 United tactic where Rooney, Ronaldo and Tevez ran riot and are still possibly the best front three in Prem history.
I have been obsessed with getting that on to FM over the years but have never quite got it how I like. This version is still not exactly how I like and not accurate enough, in my opinion, to really be classed as a complete replication, hence the title casual replication. But the more I played with it, the more I am loving it, you shall see why below.
I have only tested it so far with my United side, which when first started using, was in the second half of season 2, of which we remained unbeaten in the league. As I haven't tested it with other sides I can't say if it will work with lesser ones, I expect it is probably too attacking for lower sides but you never know.
Below is the end of the first full season using it.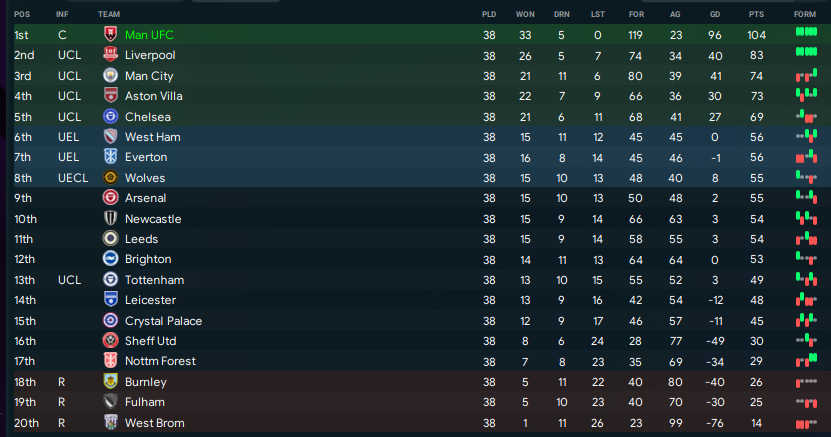 It was a good season and we won 5 trophies in total that year, but I still felt it could be improved.
2nd season with a couple of tweaks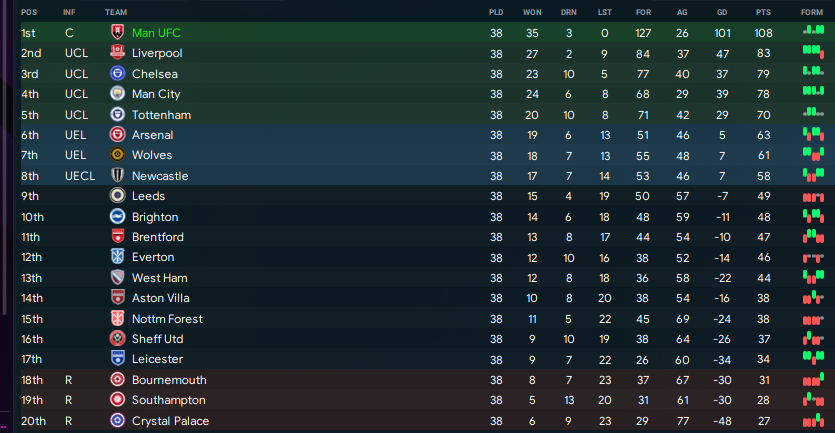 Getting better but again, I felt there is more improvement there. Again 5 trophies won in total
This was the latest season using it after a bit more tweaking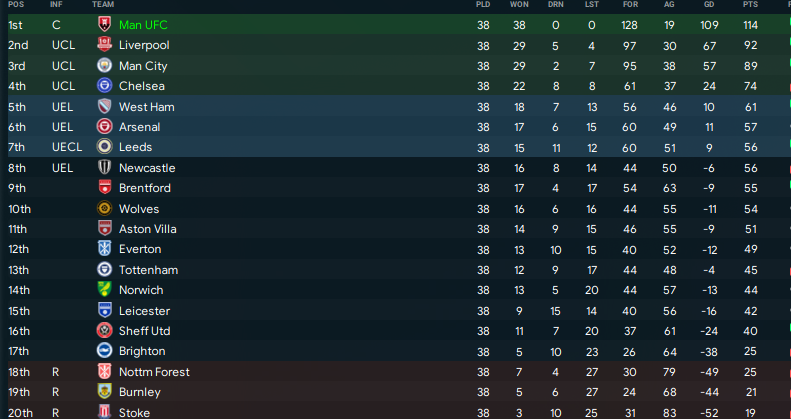 It was the perfect season in the league, although not happy with the amount conceded, In all comps, we won almost all games apart form 3 draws in the champions league, 2 against Barcelona and one against Madrid. I still believe I can make it stronger at the back without losing the goal output, but I have been working on it for long enough now and I have other tactics I want to do, but I feel it is good enough to share now.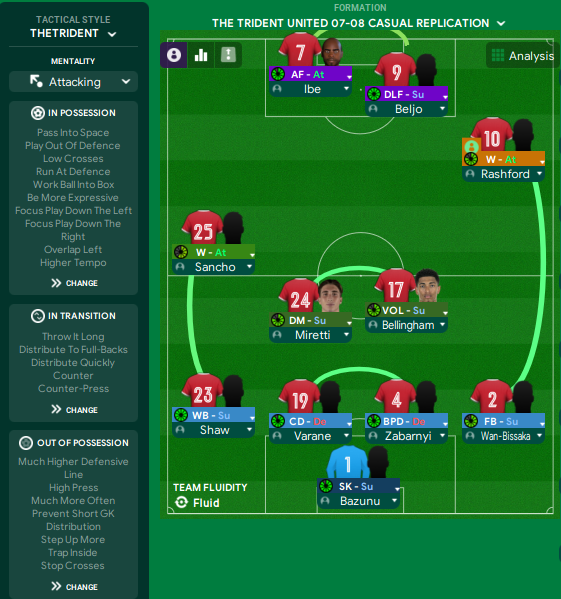 opposition instructions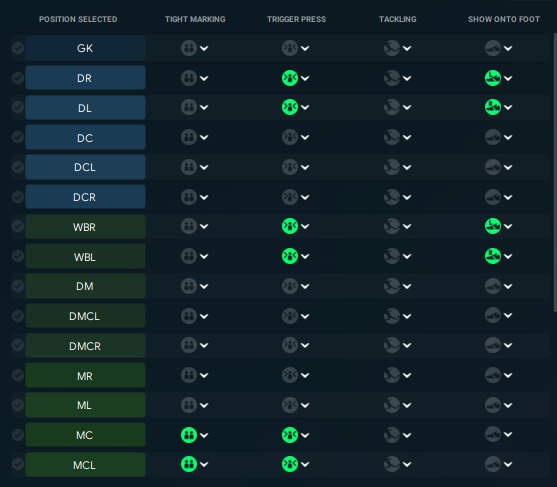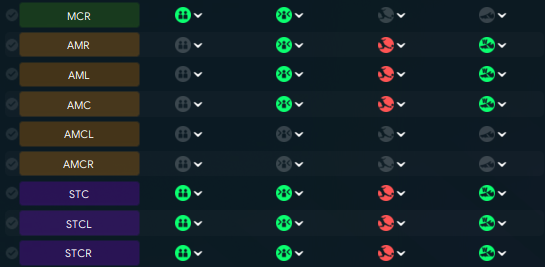 Some stats from the latest season: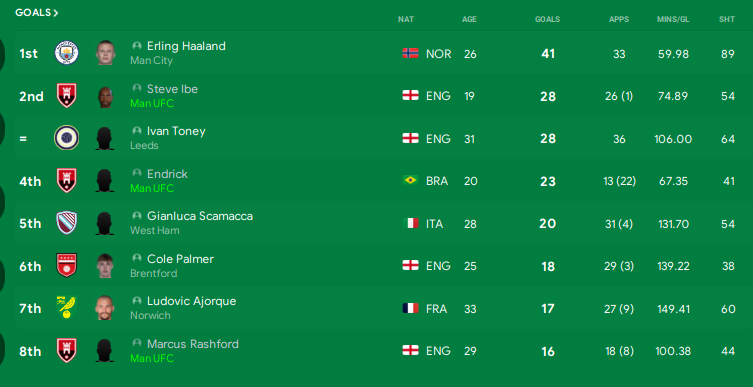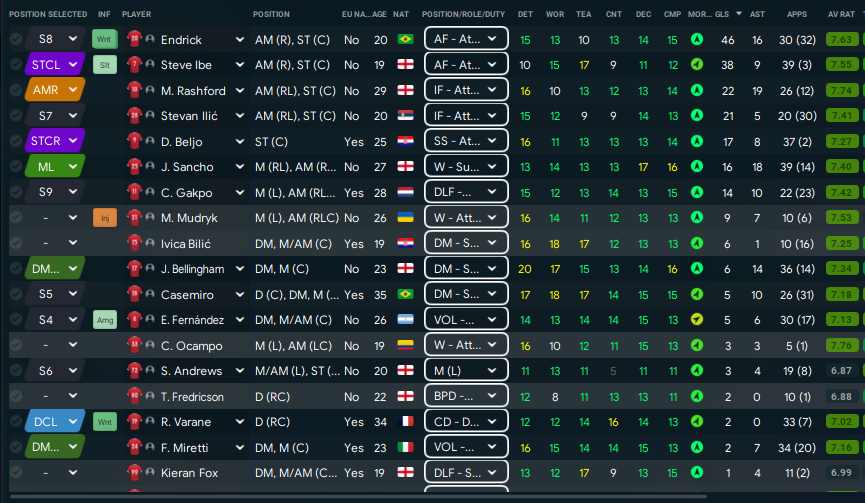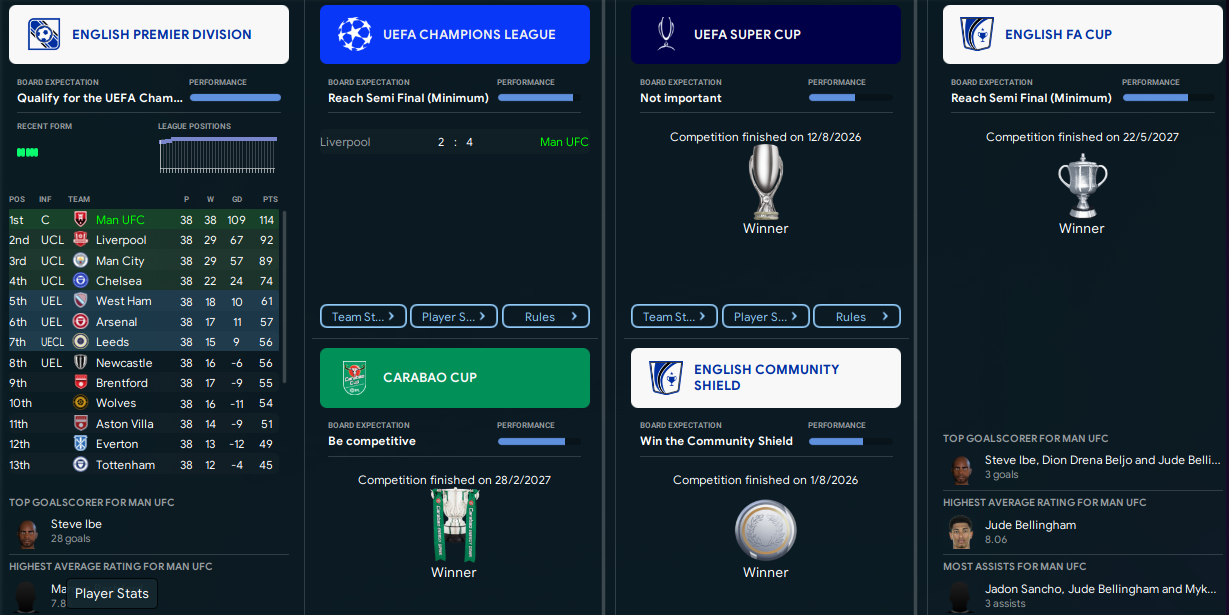 It is very aggressive in terms of tackling, you will get a lot of yellows and some reds, although in the latest season, I only got 1 red in the league. I do have hard tackling on some pf the PI's as well as the OI;s so feel free tot take them off the players, I'm not sure you need them on as well, I haven't tried without them but I find the OI's are needed, again though try without if you are getting too many reds. One or the other may be better or worse, I have not tested it out that way so can't say for sure.
Tweaks:
The only tweaks I really do now is if we are playing a string side away, I sometimes lower the line of engagement 1 notch as well as move the tempo down a notch. That's about it unless I really see a side causing us problems then it depends on what I see happening.
Another thing, you will need a big squad as it tires players out, my forwards would have scored a lot more but I had to keep resting them when we mostly has a game every 3 days. SO I suggest after some games, rest the whole squad for a day or 2 depending on if there are 3 or more days between games, that's what I did and it helped a lot.
In the tactic link I have included the training schedules I have used for all squads and players have developed well.
Good luck and hopefully you have as much fun with the tactic as I have!