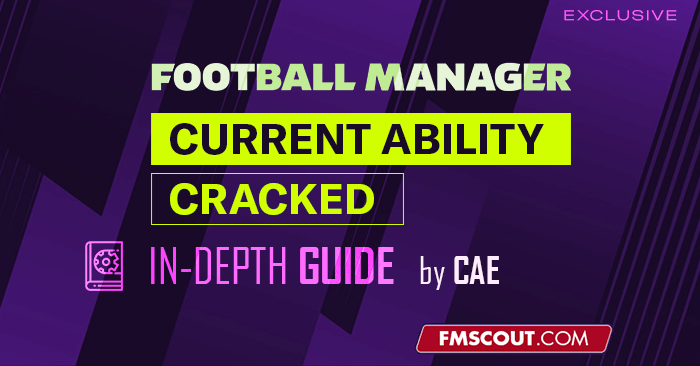 So we now know that the current ability of a player is determined by the values of their attributes. But do the attributes all contribute equally to the CA? The short answer is 'No'. Each attribute has a different weight depending on its importance for the position. For example, finishing is more important for a striker than a defender and hence contributes more towards the CA. So what are these weights? Well, since FM2021, the pre-game editor has included the weight of each attribute for all positions.
Attributes Weights For Positions in FM2021
Observations
The most obvious thing to notice is that aggression, determination, flair and natural fitness do not depend on the player's ability. In addition for goalkeepers, their free kick taking, penalty taking, eccentricity and tendency to punch or rush out also do not depend on their ability.
The highest weighted attributes are
pace
and
acceleration
for wingers,
acceleration
for strikers and
decisions
for goalkeepers and central defenders. Indeed, acceleration and pace are generally highly-weighted attributes across all positions. Agility is also highly-weighted across the board.
Decisions are clearly a highly-weighted (and therefore important) attribute for all positions although it can be seen this it is most important for defensive and central positions.
In a similar manner, the strength of the weaker foot becomes more highly weighted for more attacking positions.
Set-piece attributes are typically the lowest weighted attributes.
It is interesting to note that Heading is also a weighted attribute (albeit low) for goalkeepers despite not appearing on their profile. If you modify your squad view to show the heading attribute, you will find that goalkeepers do indeed have an attribute value for it.