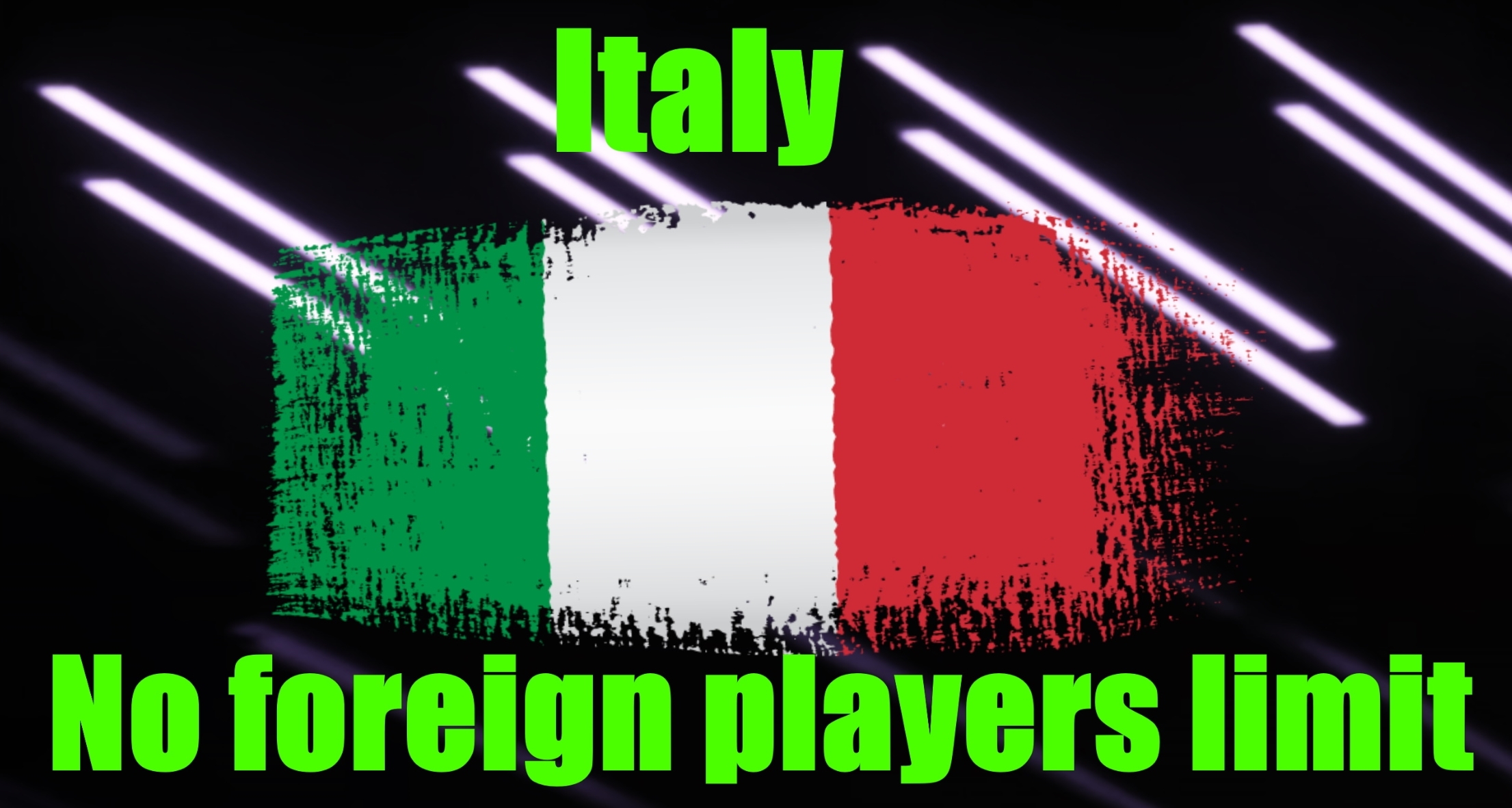 Update for 21.4
Italy non-foreign rules
Edited rules for buying foreigners in Italian leagues. Buy players without limit rules of foreigners
In countries where the transfer period is not open, they will be able to buy players and register them as of 07/01/2020 then as of 09/01/2020 and as of 01/04/2021 they will no longer have a problem I'm not sure why it happens, maybe because of a transfer period that starts late due to covid rules.
Player purchases are unlimited, but keep in mind that there are registration periods.
I had to disable the Italian Professional Cup that Serie C clubs play because it has errors in the rules test. It was the only way to create this database.