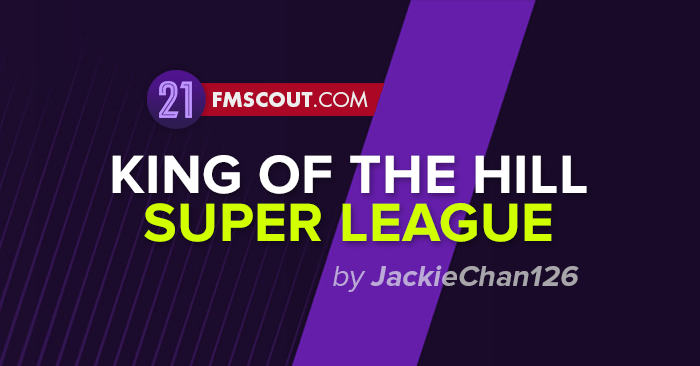 There are 10 Divisions of many teams around the world. Each team is placed into a league based by reputation. Man City and Liverpool start in the First Division. So the file doesn't get too big or laggy. I capped the reputation to 6000. So no teams with lower than 6000 reputation will not be in the League.
If there are any problems please, write it in the comments below and I will try to fix the file asap.
Thanks for downloading.
How to play King of the Hill Super League
Download the file after clicking 'download now' on this page.
After the file is downloaded, place it into the editor data folder in your football manager folder
Open Football Manager and click on 'start a new game'
You will be sent to a page called 'Career Page Setup', in the top right, you'll see the word database with a dropdown arrow.
Make sure you only have 'King of the League Super League' ticked, then click 'advanced setup' in the bottom right corner.
You will then have to choose a nation. All teams are in England, so tick England off and make sure it goes all the way down to Division 10
Change the advanced option to whatever suits you, and when you're ready, click start game. And enjoy the file.