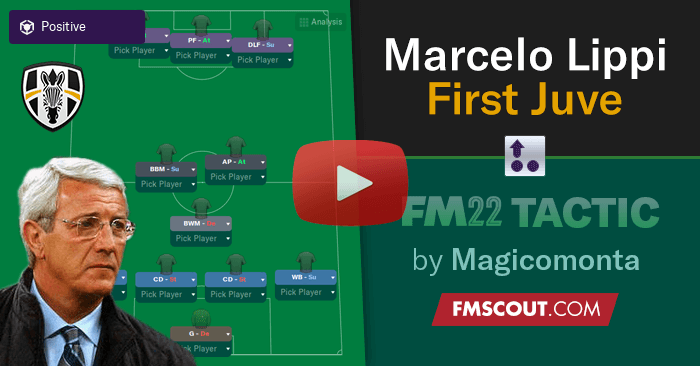 Good morning guys,
Finally, after a long time, I am back, albeit in a lighter way, to present my new tactical emulation to you. THE FIRST JUVENTUS BY LIPPI.
The peculiarities of this tactic are the three points, 2 that attack the space, albeit in a different way such as Vieri and Boksic and Del Piero who retreated his position and widened to the right, his goals around the far post are memorable.
The other detail was Zidane's location. He started from midfield and acted as a playmaker / playmaker, joining together with Jugovic or Conte in the penalty area attacked by a good 5/6.
Results in Football Manager 2022
Serie A champion on matchday 28
Champion of the Coppa Italia
Champion of the Champions League
Champion of the Super Coppa Italiana
Vieri 77 total goals
Boksic 45 total goals
Zidane 26 goals and 32 assists
EXPLANATION IN THE VIDEO
A greeting from your magicomonta
Telegram
Facebook page
Twitch channel