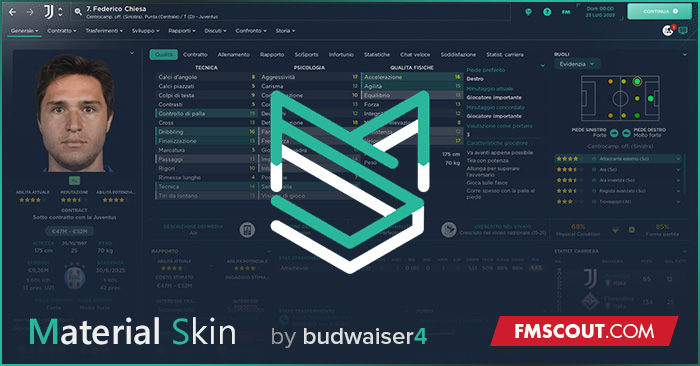 Hi everyone!
First of all, I sincerely thank all those who appreciated the work done the previous years and who have given their contribution by leaving feedback on the skin and at the same time I apologize if in the last period I have not been able to make the changes you requested.
Also this year the
Material Skin is ready for you
!
It is still in beta and improvements are likely to be made in the next few days.
Give me your feedback to help me to fix the bugs easier!
I hope you will enjoy my work again this year.
Cheers

v 1.01
Fixed bug of person, staff search dialog not showing

v1.02
Fixed bug dialog in main menu
Fixed transfer budget in scouting centre

v1.03
Fixed condition hearts not updated during the match
Fixed some small graphical bugs during the match

v1.04
Fixed overview panel for small screen
Fixed sidebar for small screen with only icons
Updated the titlebar

v1.05
Fixed overlay background to increase/decrease overlay
Updated buttons in main menu
Fixed scout recommendations grade in scouting centre

v2.0
Updated manager home panel
Updated squad indication prematch
Added preferred foot in tactics
Fix buttons "talk to" in the squad indication prematch
Added background to "continue" button in match
Other small fixes

v2.0.1
Fixed main menu on monitor 2k and 4k (thanks to user Juankamelot)

if you notice any bugs write me in private and I will try to solve ASAP.
DONATIONS
Donate via PayPal
Material Skin - FM24 Screenshots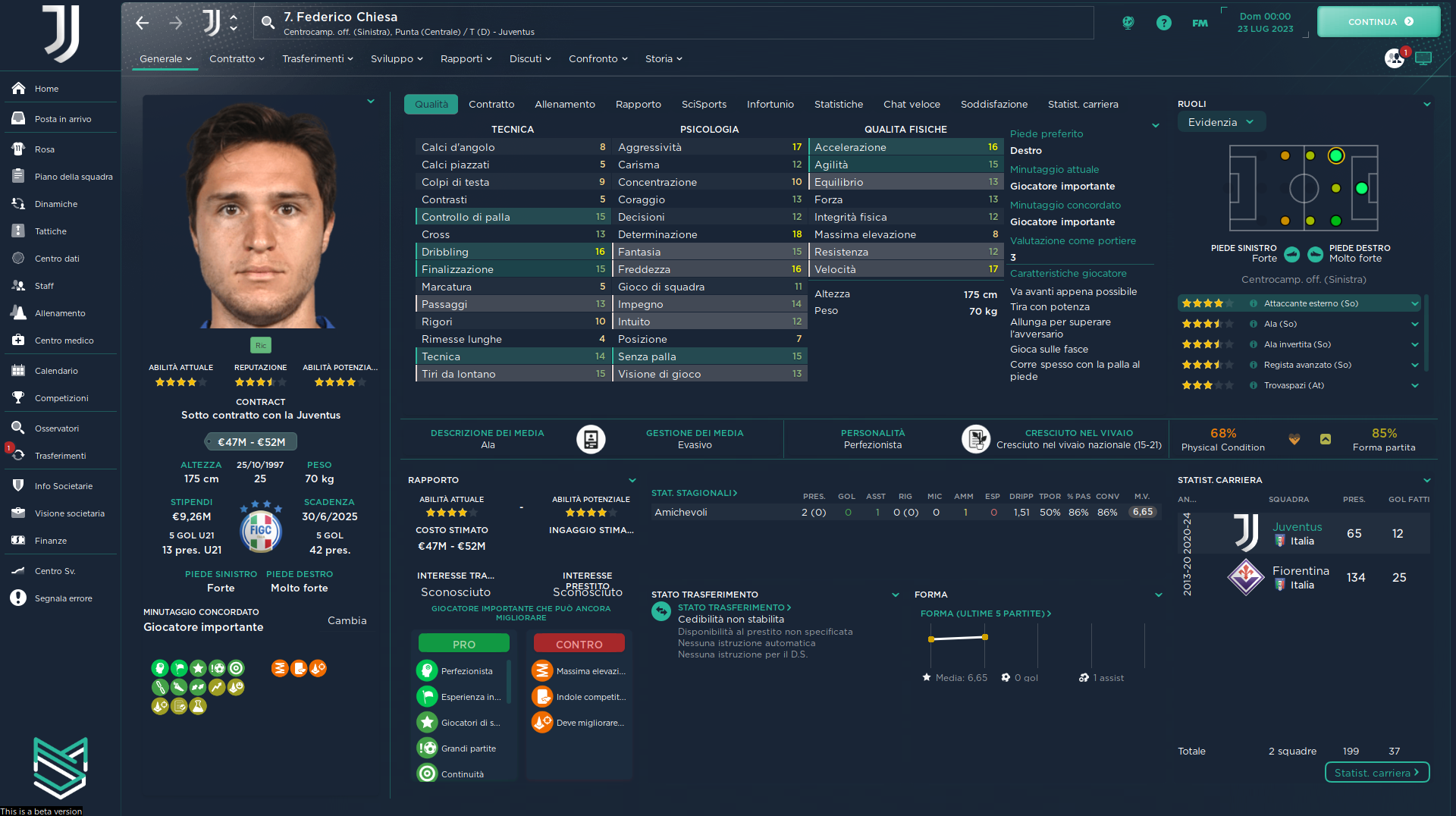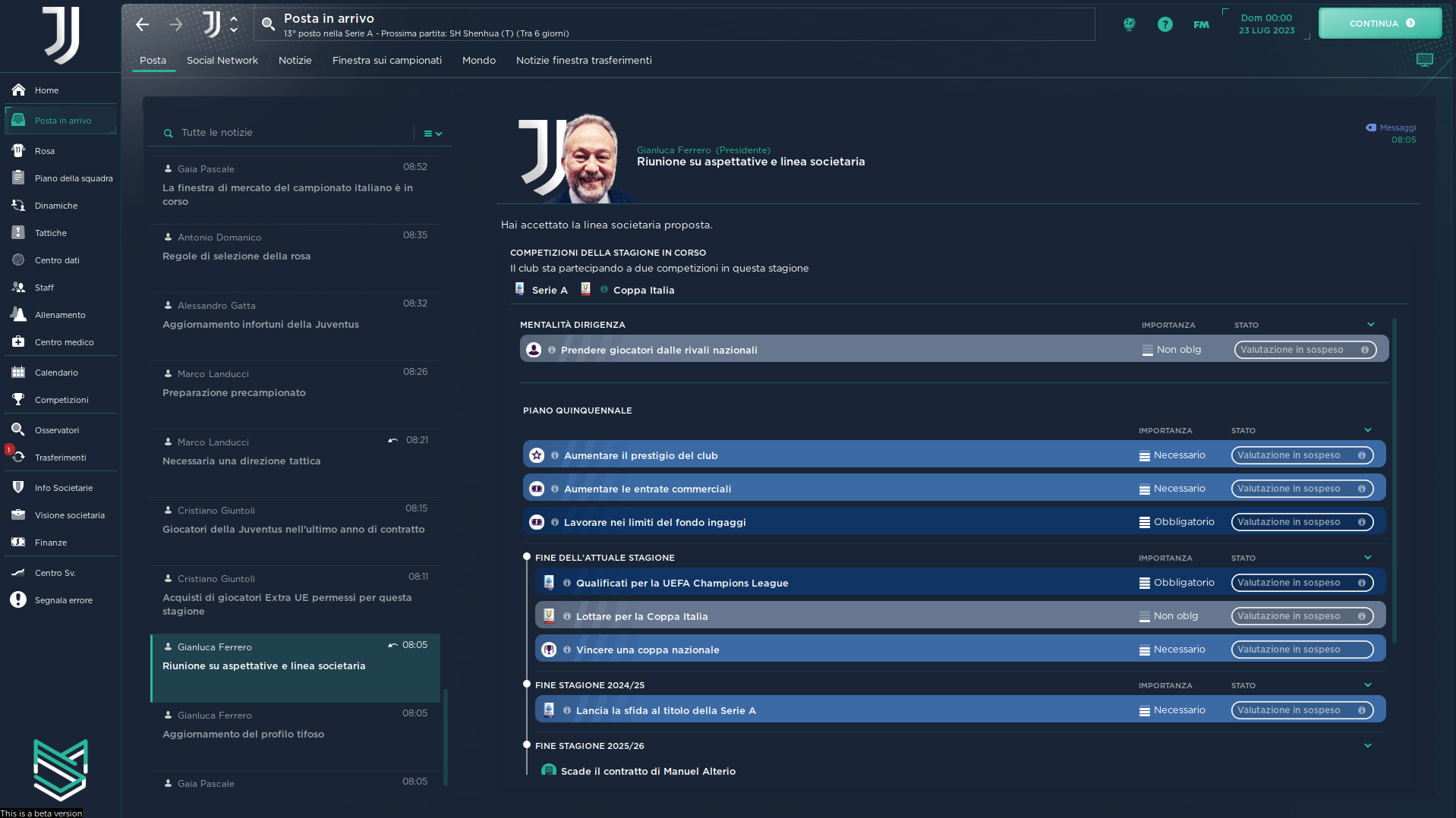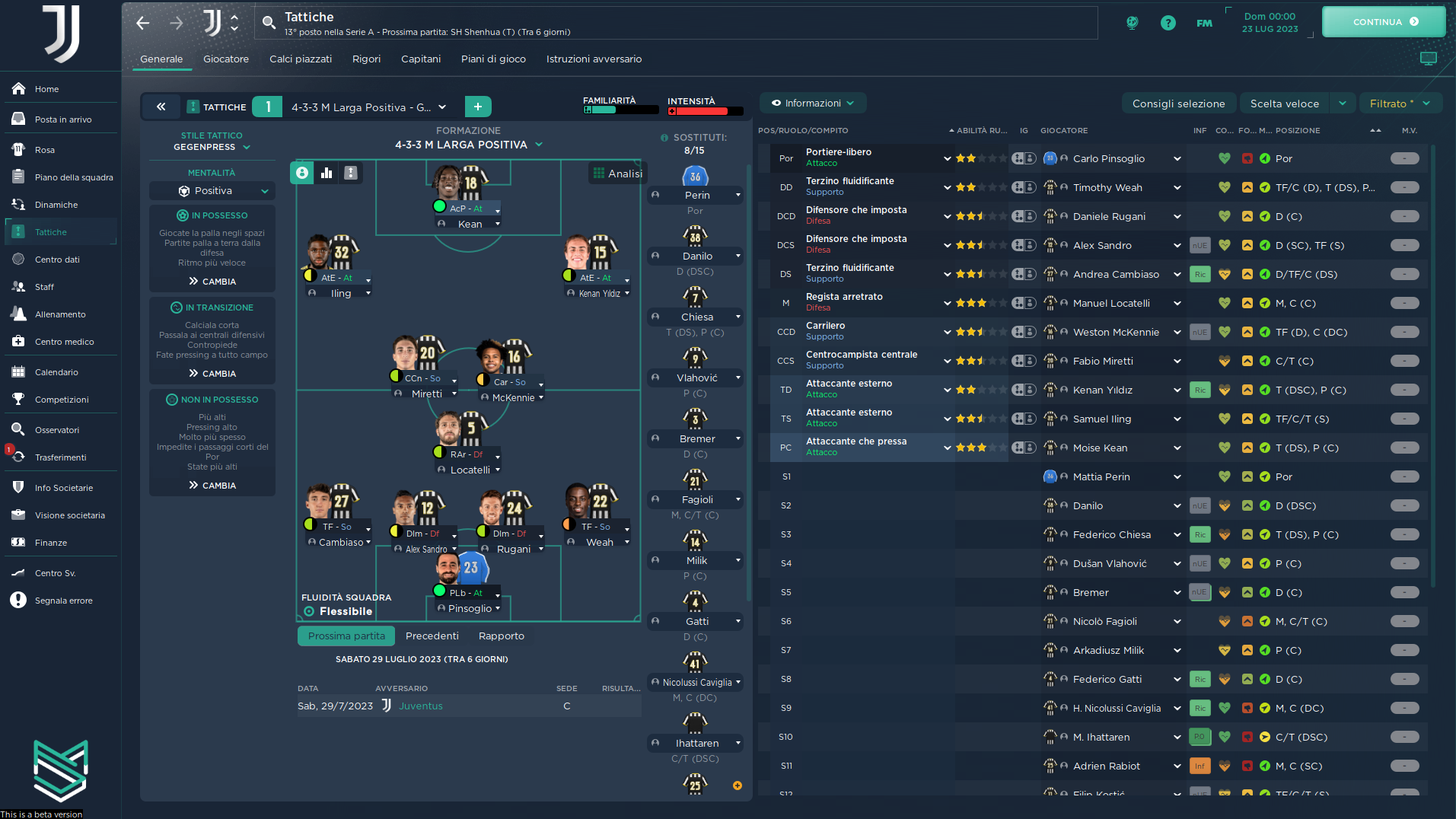 How to install the Material skin on FM24


Move the extracted folder "Material Skin 2.0.24" to:
\Documents\Sports Interactive\Football Manager 2024\skins
Create folder "skins" if it doesn't exist already.


Start the game and go to Preferences screen, and then to the Interface tab.
You should see "Material Skin" as options in the skin drop down of the Overview box.
Use the Clear Cache button, then hit the Confirm button.
Please note this skin is provided as is. It has nothing to do with Sports Interactive or SEGA and won't be supported by them.